What to see in Tetouan,
Morocco's "white city"
Tetouan is 60 km east of Tangier and lies in the valley of the Martil River with the Rif mountains in the background. It's an important city in northern Morocco and its crenelated walls, gardens and white houses are a beautiful sight for travellers. Known as the "white dove", Tetouan has 300,000 inhabitants and has assimilated aspects of numerous different cultures with Moroccan, Andalusian, Ottoman and even European influences. Its historic centre is so unique it has been made a UNESCO World Heritage Site; the medina was rebuilt during the 15th century by Sidi Ahmed al-Mansur who fled here from his native Granada and today is viewed as the founder of the city.
Like almost all of Morocco's historic cities, the first place to visit when you travel to Tetouan is its old town or medina, where you'll find the most interesting attractions that have seen many periods of splendour. Make sure to visit its walls, Khalifa Palace, the Archaeology Museum and the Museum of Moroccan Art.
Remember that Tetouan was once a military base and was ruled by Spain for many years, even being the capital of the Spanish Protectorate from 1913 until Moroccan independence in 1956. In fact, its architecture is often reminiscent of Andalusian villages, because the city was rebuilt by Muslims and Jews who came here after they were expelled from Spain in 1492.
Free cancellation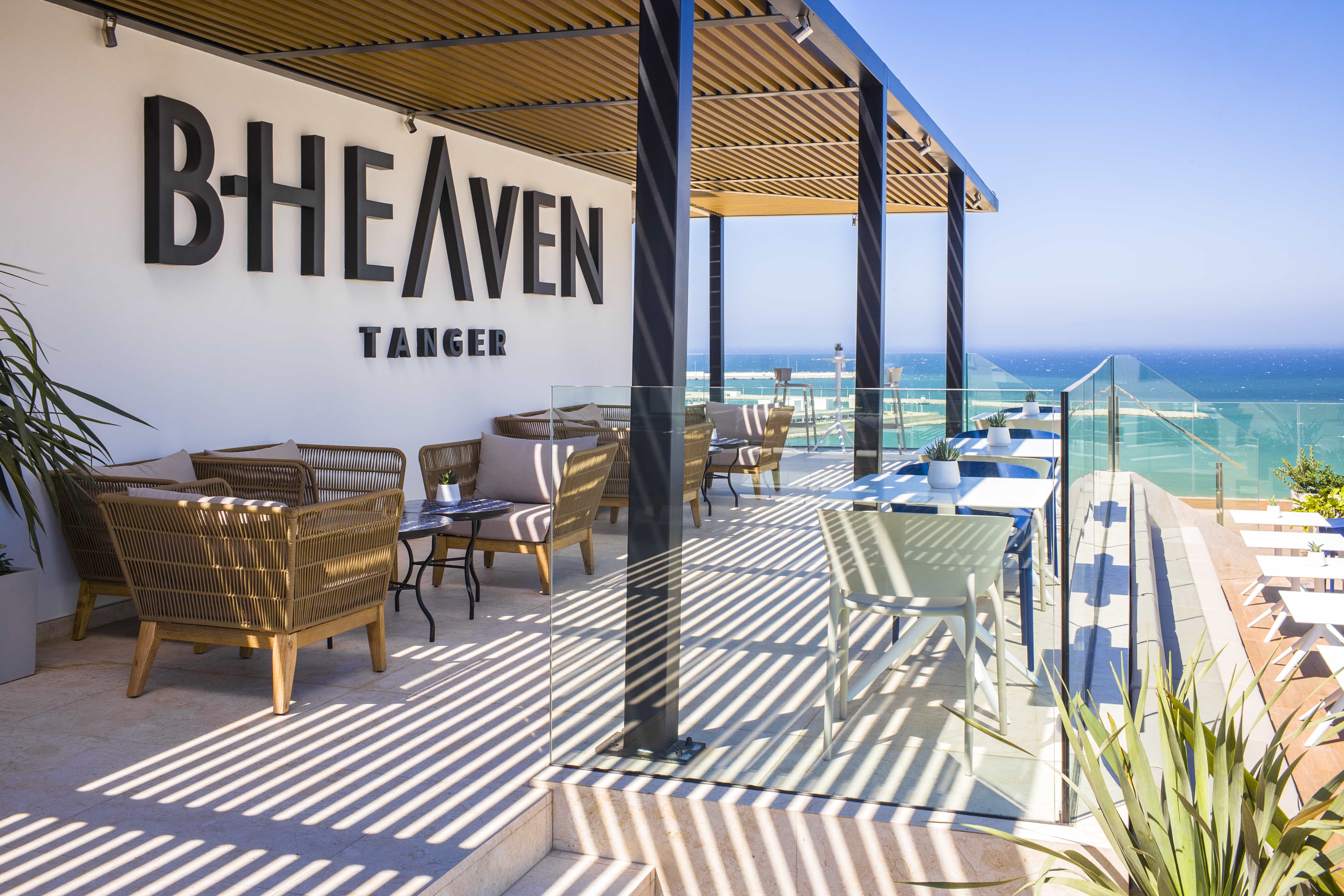 Below is a guide to the best places to visit on a trip to Tetouan:
Archaeology Museum
The Archaeology Museum opened in 1940 and has a wonderful collection of pieces retrieved from nearby archaeological ruins. Many of the items on display come from Linux, an ancient city founded by the Phoenicians. The museum's interior and its gardens contain mosaics, jars and everyday objects alongside remains from this city, which later became Roman. There are also objects from the Pre-historic and Neolithic periods.
Place Hassan II
This is the biggest and most impressive square in Tetouan and it connects the historic centre with the city's new districts. It's right by the entrance to the medina and is home to the Royal Palace of Tetouan and some surprising Modernist streetlamps. It's a charming space thanks to its buildings and lively atmosphere. Part of the square has cafés with terraces and street stalls.
Royal Palace
What is today the Royal Palace was once the Khalifa Palace, a residence for the sultan under the Spanish Protectorate. It was built in the Hispanic-Moorish style and is in Place Hassan II.
Tetouan medina
Tetouan's large medina has seven entrance gates and contains several mosques, as well as the Museum of Moroccan Art, an excellent collection of regional costumes and typical Moroccan instruments. Houses in the medina are typically white and one storey high, giving it a great sense of harmony; it's a lovely place to wander about to discover its hidden corners and small shops. Artisans come out of their workshops to show travellers their skilfully made creations: weavers, jewellers, furriers, ceramicists, etc. Tetouan medina was made a UNESCO World Heritage Site in 1997.
Tanners: a waning trade
Next to the Royal Palace, heading towards the cemetery, you'll find the last few tanneries in the medina. They are spread across a 2,700 m2 space with 380 wells, but only four tanners now work here when once there were more than 120. It's a worrying situation for the authorities because this thousand-year-old tradition is on the brink of disappearing from Tetouan, in contrast to Marrakesh and Fes, where the secrets of this craft are still passed down from one generation to the next.
The Spanish Ensanche quarter – Place Mulay El Mehdi
The Ensanche is the name given to the new neighbourhood that was built during the Spanish Protectorate. It's a midway point between the old medina and the city's newer, modern districts and is perhaps the most important legacy of Spain's presence in Morocco. One of its most unique spots is Place Mulay El Mehdi, previously known as Plaza de Primo de Rivera, which is the centre of Tetouan. It's home to the church of Notre Dame de la Victoire (1919) and its mission house; scenes from the TV adaptation of María Dueñas' novel "El tiempo entre costuras" were also filmed here.
Markets/Souq – What to buy
If you love shopping, you'll find plenty to enjoy in Tetouan. The medina is the perfect place for discovering the full range of goods on offer in the city. Rue Terrafin is busy with artisans whose products are divided by their area of specialisation: pottery shops, tea pots, lamps, rugs, hats, ceramics, leather goods, wooden items, jewels, etc. In Place Souk El Hot your eye will be caught by small striped aprons in bright colours that are typical to Tetouan; several antiques shops are dotted around Place El Gherssa El Kebira, while Rue Luneta has numerous painting and furniture shops. Artisans selling recently crafted goods can also be found next to the railway station. If you'd like to buy food and confectionary, head to Tetouan market.
Where to eat in Tetouan
Tetouan is a great destination for enjoying Morocco's excellent food. Don't leave without trying the delicious anchovy tagine or a wonderful dish of fresh fish – and Morocco's traditional confectionery mustn't be missed. The most famous restaurants in Tetouan are La Unión (Av. Mohamed V), a charming Moroccan-style restaurant; La Esquina del Pescado (Av. Chakib Arsalan) which specialises in fish; and Blanco Riad (25, Rue Zawiya Kadiria) which serves a wide range of Moroccan and international dishes.
What to see near Tetouan
There are several tourist attractions near Tetouan that are well worth discovering, including the holiday towns of M'diq, Martil, Marina Smir and Cabo Negro. The Beni Hosmar mountains are opposite Tetouan and here you'll find the Buselmal springs, a popular place thanks to the quality of the water and lush surroundings. The ruins of Tamuda, the only pre-Roman city in North Africa, are also nearby, as is Ben-Karrich El Bahari agricultural centre which has a beautiful park with a waterfall. Another close holiday destination is Oued-Laud, which has a great beach and the remains of barracks from the Protectorate.
Advice when travelling to Tetouan
Tetouan can be visited on a day trip if you just want to see the most important places in the city's historic centre. Try not to travel to the city on a Friday because certain trades, such as jewellers, close their stalls on Fridays because it's a Muslim day of prayer. You should also avoid visiting during Ramadan, the Muslim holy month, because the pace and activity in Moroccan cities changes considerably during this time.
Where to stay near Tetouan
Tangier is one of the best places to stay near Tetouan and the Barceló Tánger is the perfect option because it's great value for money, and has an unbeatable location and friendly staff. The hotel is in Tangier city centre in the most tourist-orientated and modern area; it's two minutes on foot from the beach and has wonderful sea views. It has 138 rooms with every comfort you could need and its selection of dining options includes a restaurant serving international cuisine, a snack bar and a café. The hotel also has a large outdoor pool and a pub with regular live music. Staying at the Barceló Tánger will ensure you enjoy the city to the full and have an unforgettable holiday by the sea. It's a great base for planning a day trip to Tetouan and discovering the fascinating treasures of its historic centre, a UNESCO World Heritage Site.
Free cancellation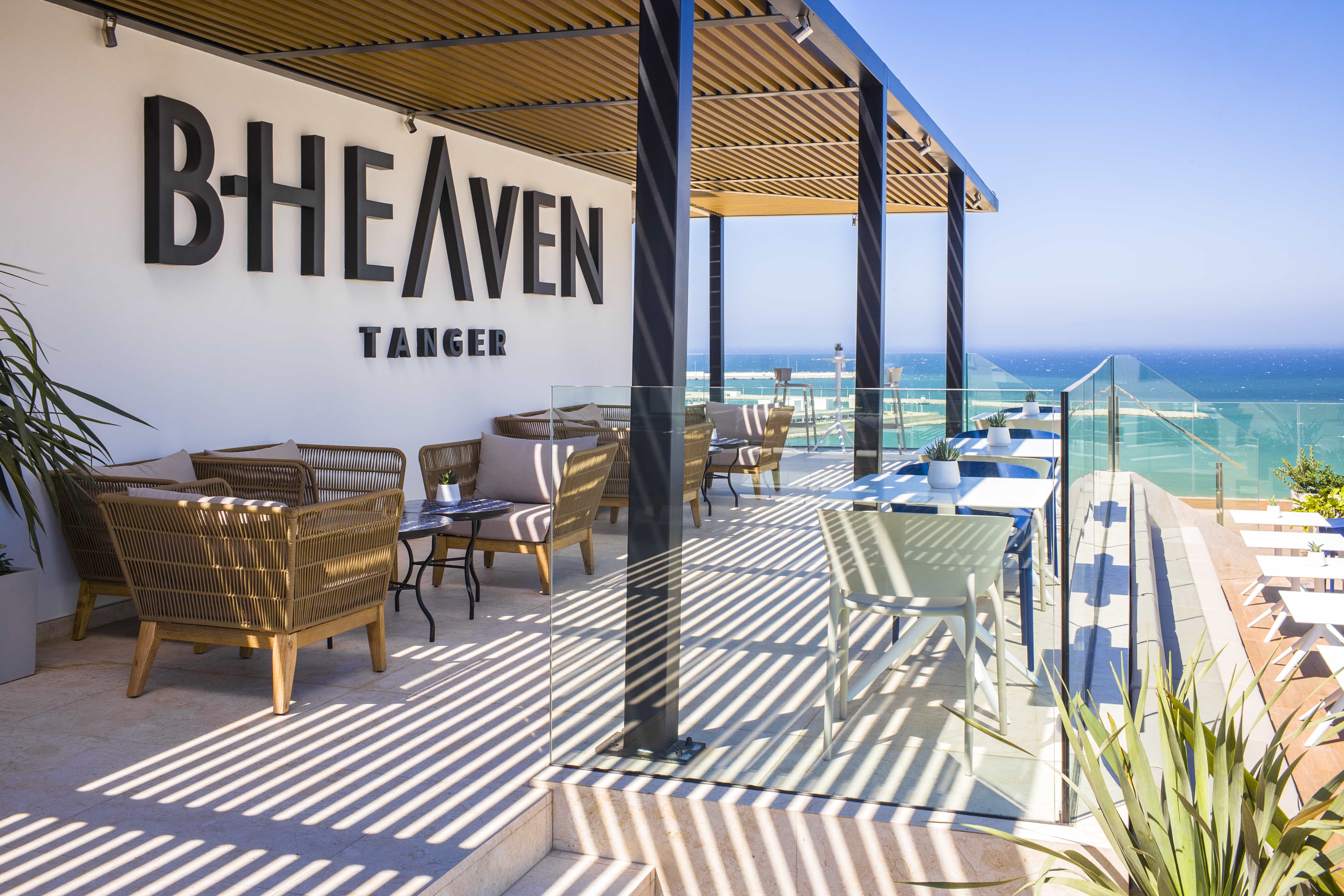 Frequently Asked Questions
What can you see on your trip to Tetouan?
The most important places to visit in Tetouan are the medina, a World Heritage Site filled with artisan craftspeople and their small shops; the Grand Mosque; Place Hassan II; the Royal Palace; and the Ensanche quarter, inherited from Spain's presence in Tetouan.
How do you get to Tetouan from Tangier?
Tetouan is 63 km from Tangier and the journey takes just over an hour by car along the N2. Buses and taxis also connect the two cities.
Where should you eat in Tetouan?
There are numerous restaurants in Tetouan where you can enjoy delicious traditional Moroccan cuisine. We recommend La Unión, La Esquina del Pescado and Blanco Riad.
Related
plans