Hiking trails:
at one with nature in Asturias
Asturias is a hiker's paradise. It is one of Spain's most mountainous regions and there are a huge number of trails, tracks and routes running through the rugged and glorious countryside. One third of the territory is protected terrain and there are up to seven UNESCO biosphere reserves. The one that stands out from the rest is Picos de Europa National Park, where you can find dense forests, gorges and mountain passes that were carved out by water and glacial ice, as well as iconic lakes such as the Lakes of Covadonga. This is why Asturias is famous for its hiking trails in truly magnificent settings. In the 8th century, the Visigoths managed to turn the Emir of Cordoba's army away from this rugged region and the Kingdom of Asturias was founded. Over one thousand years later, it is still an incredibly special and remarkable place to visit.
Cares Trail: a favourite amongst hikers
Out of all the hiking trails in Asturias, Cares Trail is Asturias' most popular and quite probably one of the most striking. It is in the Picos de Europa National Park and it is a fine example of both Atlantic and Mediterranean ecosystems. Hikers shadow the course of the Cares River along a mountain pass known as the Divine Gorge.
Surrounded by imposing massifs such as the mythical Naranjo de Bulnes (at 2,519 meters it is the highest in the Picos de Europa mountain range), this trail, which is almost 12 kilometres long, wends its way delightfully through limestone mountains. It stretches from Caín in León to Poncebos in Asturias, and is classified as easy so children aged eight and over can manage it as long as they are used to mountain walks. There is an elevation gain of around 600 meters. This is the jewel in the crown of trails in Asturias and you can do it in around 3 hours (or between 6 and 7 hours if you decide to hike back to Caín, as well).
Free cancellation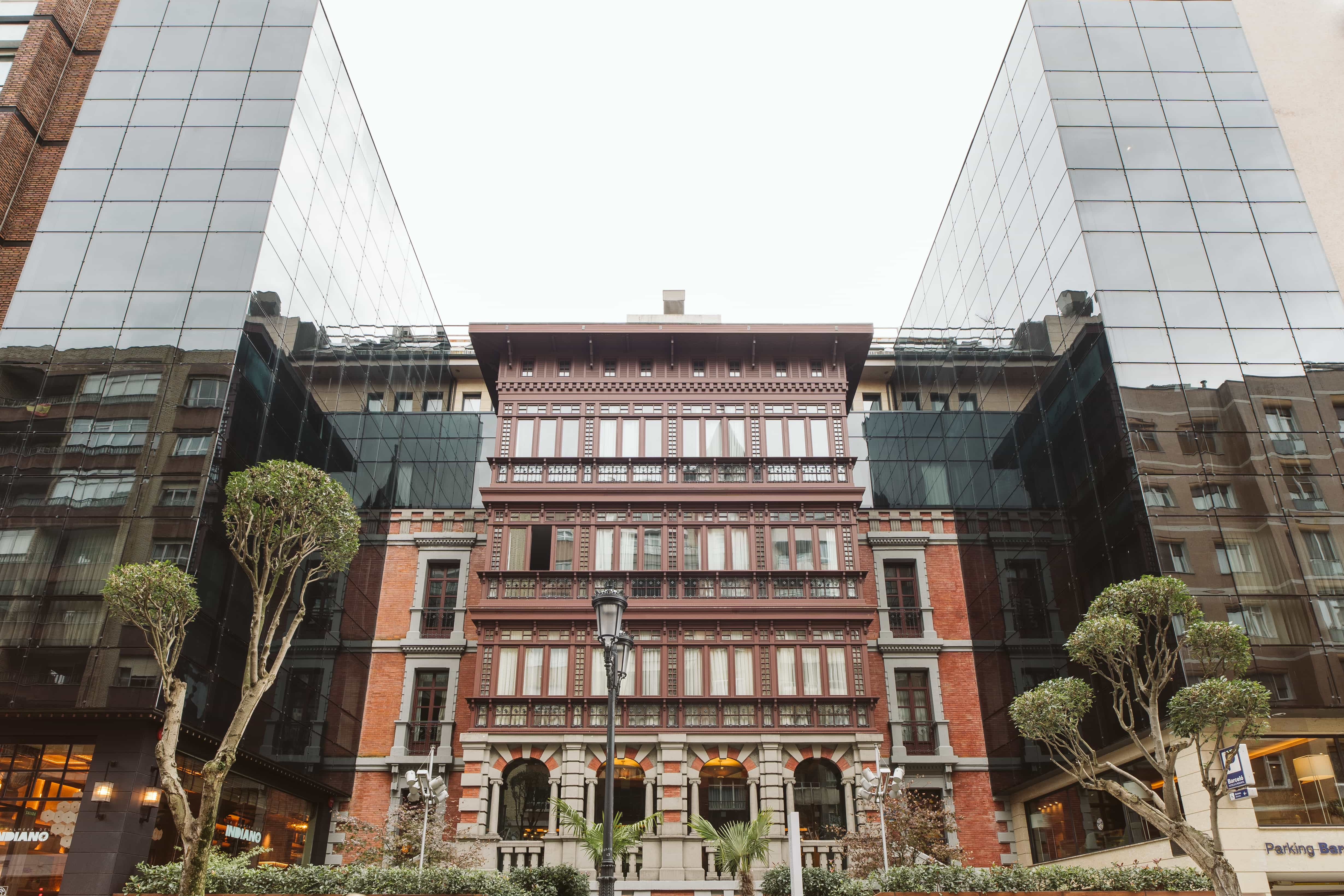 If you start in Caín and follow the course of the Cares River, you will come across the river's most spectacular cascades and natural pools in the first stage of the trail. It is a great spot to cool off or even take a dip in crystal clear waters. Shortly afterwards, you will leave the dam behind you (the canal that runs parallel to the route was built for the dam in 1912). You will then cross over the river and step into superb tunnels that go right through the gorge walls. There are waterfalls in the tunnels and the sound of falling water will serve as the soundtrack for a significant part of your hike.
Bit by bit, the gorge opens up to reveal imposing snow-capped mountains. From here, you can cross the famous Rebecos and Bolín bridges that hang over the narrow gorge, giving you an unbeatable view and an idea of just how deep it is. Once you reach the Majada de Culiembro, you will already have made it half way. You will be rewarded with amazing views of the valley and surrounding forests. Last of all, and before you descend to Poncebos, two must-see spots are Los Callaos and the Camarmeña vantage point. You can see Naranjo de Bulnes from here, the highest mountain in the Cantabrian Range with smooth rock faces that can be up to 500 meters high in some places. Once there, all that is left to do is descend until you reach the village of Poncebos where this popular trail ends.
Senda del Oso: by bike or on foot
Senda del Oso, between Tuñón and Entrago, is another of Asturias' most visited and spectacular hiking trails. It is about 20 kilometres long and runs along the old 19th century train track. It was used to transport coal from the Teverga and Quirós mines to Trubia. Quirós, Proaza, Santo Adriano and Taverga are the Valles del Oso ('Bear Valleys') where you can spot brown bears. Paca, Tola and Molina, a five-year-old bear, are some of the well-known bears that live in this area. The trail is a very easy one and there are seven bridges over the Trubia, Picarós, Teverga and Llanuces rivers.
Senda del Oso is the most popular rail trail out of all of the hiking trails in Asturias. The busiest area is the section from Tuñón. The trail is well signposted and follows the course of the Trubia River through quiet tunnels (some of which are up to 100 meters long) and across impressive bridges that defy the demands of the terrain. The trail is not challenging and there is hardly any elevation gain, meaning that it is particularly popular amongst mountain bikers. The area is also well known for its chestnut trees and in the autumn people spend days out collecting chestnuts. The first section of the route, which is around 6 kilometres long, ends in Villanueva and Proaza. There is a bear enclosure between the two villages where several brown bears live.
The trail continues a further 14 kilometres towards Entrago through the Valdecerezales and Peñas Juntas gorges. You simply must stop here to take in the magnificent rock formations and gorges that have been cut out by the passing water. This part of the hike should take you around 4 hours.
Alternative hiking trails in Asturias
Hoces del Esva Trail.
The Hoces del Esva trail is renowned amongst hikers for its beauty. The entire trail is 17.7 km long but since it is shaped like a figure eight, there are a number of possible starting points including Agüera, San Pedro de Paredes and Bustiello de Paredes. It runs through forests and tiny villages and past sheer rock faces shaped by the Esva River.
Hiking in the Picos de Europa and the Lakes of Covadonga.
The Lakes of Covadonga are probably the most well-known and legendary in Spain. Some of Asturias' most popular trails begin in this idyllic mountain setting. If you park next to Lake Ercinea, there is a route that takes you up to a vantage point. It is well signposted and you can see Lake Enol from there. Further along, the track takes you to the old Buferrera mines. They were working mines up until the mid-1970s. Last of all, you will come to Príncipe vantage point and back near your starting point. This moderate trail is 5.5 km long and can be done in 2 hours.
Information of interest
Cares Trail.
To reach Caín, take the N-625 from Cangas de Onís towards Riaño. From there, take the road to Posada de Valdeón and continue until you arrive at Caín. Between July and September, buses leave Cangas de Onís at 9.15 a.m. and 10.15 a.m.  The journey takes three hours.
Senda de los Osos.
The best way of getting to Tuñón from Oviedo is to take the A-63. When you get to Trubia, follow the signs to Proaza. Continue on the same road until you reach Tuñón. If you want to go by bus, you can take the Oviedo-Teverga bus from Oviedo. It runs between 10.15 a.m. and 6.30 p.m. The journey takes 50 minutes.
Hoces del Esva Trail.
If you want to start the trail in Bustiello de Paredes, take the AS-221 at Meras and continue along the AS-351 to Bustiello de Paredes. You can take a bus from Oviedo that covers the Oviedo-Ribadeo route along the coast in just over three hours.
Trail along the Lakes of Covadonga.
You can get to the Lakes of Covadonga on the AS-262 from Cangas de Onís. Exit the AS-114 at Talavero towards Buferrera car park. Keep an eye out in case there are signs indicating that the car park is full. You can also take a Cangas de Onís-Lagos bus. It leaves Cangas de Onís bus station at 8.52 a.m. The journey takes 1 hour and 10 minutes.
Useful links
Related
plans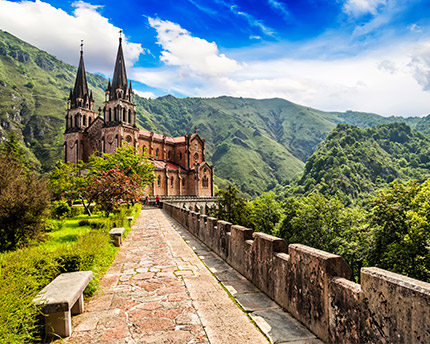 Places of Interest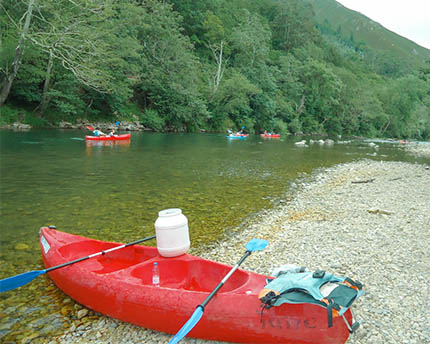 Sports and Adventure