Asturian food and flea markets:
Serving up the best products the region has to offer
Strolling through the food and flea markets in Asturias is the best way to experience what the region has to offer. Trade has been inherent to the social fabric of Asturias since before the times of the Reconquista and this is why you'll find a weekly market in virtually every town. Foodies will not be disappointed with the selection of fresh staples and gourmet products, such as the delightful locally-sourced cheeses. The markets also offer everything from handicrafts and souvenirs, to clothes, books, household and decorative items, antiques and anything else you could possibly imagine or need.
If you are visiting the cities of Oviedo, Gijón and Avilés, be sure to take in their permanent, covered markets. Some are housed in historic architectural gems.
Here is a list of some of the most noteworthy food and flea markets in Asturias, brimming with stands laden with quality products.
The Gijón Market
Every Sunday, the vicinity of the football stadium El Molinón comes alive with an overflow of vendors and a myriad of open-air stalls, attracting a jostling crowd of shoppers and onlookers.
The market is actually much closer in essence to a flea market than your typical weekly market, selling local produce and second-hand clothing, and that is perhaps why it is locally known as the Rastro de Gijón. The Rastro de Gijón is also one of the oldest markets in Asturias, dating back to 1939, when the Spanish Civil War came to an end. It was first a livestock fair and then local farmers started coming to sell their produce. The market continued to evolve to become what it is today – a hodgepodge of products, ranging from antiquities to oddities; empanadas, cheese and authentic village bread. You'll also find all types of clothing, music and perfumes.
El Fontán: the Oviedo central market
Architecture-wise, the most stunning market in Asturias is without a doubt El Fontán, the central market of Oviedo. Erected at the end of the 19th century, the fine iron and glass building is the work of architect Javier Aguirre Iturralde. Light was at the heart of the design and it floods through the glass walls that look out onto the square that houses the market.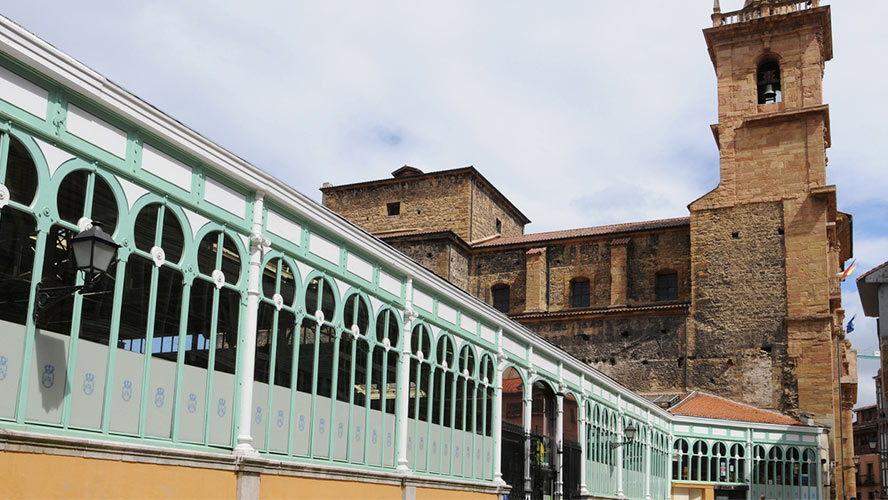 El Fontán is one of the best places to stock up on fresh products such as fruit, vegetables, fish, meat, milk and bread. You can also find traditional craft goods such as the typical Asturian wooden clogs.
There is also an outdoor market on Thursdays, Saturdays and Sundays from 9 a.m. to 3 p.m., where shoppers can find clothes, accessories and imitation products, as well as locally sourced farm produce such as pulses, vegetables and flowers.
Free cancellation
Cangas de Onís Market
The Cangas de Onís Market draws the largest crowd of all Sunday markets in Asturias. Its authenticity and its way of operating, which dates back to medieval times, make it a go-to destination for individuals looking for fresh, local products. Make a beeline for the artisan cheese stalls for some Cabrales cheese – the parish of Cabrales is just a stone's throw from Cangas de Onís.
Flanked by the city church and the Pintu Palace, the market square houses multiple stands under the arcade. Not only will you find cheese from Cabrales but also other regional cheeses, pulses and fresh produce. The market also offers a selection of cured meats – you'll find all the ingredients you need if you're looking to whip up a Fabada – wood crafts, basketry, ceramics, and household and decoration items.
The Ribadesella Market
Ribadesella offers one of the most attractive markets in Asturias. Every Wednesday, nearly a hundred stands take over the old quarters of this lovely sea-faring town.
The market becomes even more alive during the summer months when tourists flood the market – to the vendors delight.
The market is best known for its broad selection of foods but you can also find all sorts of products, such as cooking utensils, books, antiquities, craftwork, souvenirs, flowers, shoes, second-hand clothing and accessories, and many other knick-knacks.
If you are looking to satisfy a sweet tooth, this market won't disappoint. Ribadesella has a long tradition of baking and the town even created biscuits called 'Letizias' to commemorate the marriage of the current King and Queen of Spain.
Other weekly markets in Asturias
Food and flea markets do not only take place on Saturdays and Sundays! There are numerous markets taking place on any given day of the week. You'll be able to find both essential goods and more specialised objects such as souvenirs and craftwork.
See below for a list of weekly markets taking place throughout Asturias:
Monday: Avilés, Sama de Langreo, Belmonte de Miranda, Infiesto, Tapia de Casariego, Proaza.
Tuesday: Llanes, El Franco, Riosa, Salas, Pola de Siero, San Martín de Luiña.
Wednesday: Grado, Piedras Blancas, Cabañaquinta, El Entrego, Luarca, Villaviciosa, Castropol.
Thursday: Pola de Laviana, Arenas de Cabrales, Colombres, Colunga, Navia, Pravia, Tineo, Morcín.
Friday: Cudillero, Luanco, Lugones, Moreda de Ayer, Posada de Llanes, San Juan de la Arena.
Saturday: Posada de Llanera, Lugo de Llanera, Arriondas, Candás, Carreña de Cabrales, Pola de Lena, Cangas de Narcea, Nava, Vegadeo, the Artisan and Organic Market of Gijón (Plaza Mayor).
Sunday: Grado, Mieres, Navelgas, San Martín de Oscos, Grandas de Salime, the Collector's Market of Oviedo (Plaza de España).
Related
plans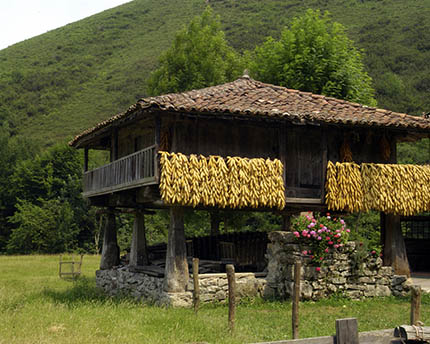 Places of Interest