Semana Negra de Gijón:
literature, concerts and suspense
The Semana Negra de Gijón, or Gijón Noir Week, is one of the main annual events on the Asturian calendar together with the Semana Grande and the Asturias International Trade Fair.
Now into its fourth decade, the festival has become a literary benchmark not just in Asturias but throughout Spain. Some of the best noir fiction writers travel to Gijón each summer to hang out, share ideas and, of course, to meet their fans.
The festival has evolved since the first edition in the late 1980s and has surpassed the noir label to encompass other artistic genres. Once just a local festival, the Semana Negra de Gijón now holds its own among the festivals that take place in Asturias each year and has gained both national and international renown. An increasing number of people turn up every year to enjoy a varied programme that includes talks, book launches and beachfront concerts.
Semana Negra de Gijón: the origins of the festival
Spanish-Mexican writer Paco Ignacio Taibo II (known informally as PIT), best known for his detective novels, was the person behind the first ever Semana Negra de Gijón in 1988. Comic illustrator Ángel de la Calle was a collaborator from the outset and is the current content director of the festival.
To quote PIT, 'we rediscovered and discussed perestroika and had ballroom dancing sessions with tango masters. We put critique on the table alongside fundamentalism and the empire. We defended the comic as a narrative art form, and science fiction as Alice's new looking-glass that reflects reality through fantasy.'
The first ever Semana Negra de Gijón – seven days of literary gatherings, exhibitions, talks and round tables – was attended by around 70,000 people. This is a far cry from the current festival given the event now lasts 11 days, has more than 250 special guests and attracts around half a million people. Crime fiction still takes centre stage in most of the events, though the festival has evolved to include historical fiction, comics, science fiction, the International Photojournalism Conference and a variety of concerts.
Authors and awards
Hundreds of authors have attended the Semana Negra de Gijón over the last three decades, almost all of them Spanish and Spanish-American though a few writers working in other languages have also taken part.
Some of the most well-known authors in the genre are Leonardo Padura, Andrea Camilleri, José Luis Muñoz, John Connolly, Dolores Redondo and Didier Daeninckx.
Many have sat on the various judging panels for the festival awards, which include:
the Dashiel Hammett Award for best noir novel.
the Silverio Cañada Memorial for best debut noir novel.
the Rodolfo Walsh Award for best non-fiction noir work.
the Spartacus Award for best work of historical fiction.
the Celsius Award for best science fiction and fantasy novel.
Concerts
The festival promoters wanted it to have a musical dimension from the outset. As the success of the event has grown, the music on offer has evolved from intimate performances to huge concerts by the beach. Performances now feature bands and soloists from across the musical spectrum including metal, indie, pop, soul, electronica and more. Artists have included Rodrigo Mercado, Bette Smith, O Funk'illo, Muñeco Vudú, Dakidarría and Héctor Tuya.
Comics at Semana Negra
Comics aren't dead. Far from it. In fact, the rate of illegal downloads show that comics are still very much alive.
Comics now play a major role in the Semana Negra de Gijón. The festival welcomes some of the most important comic writers who come to share their latest creations and take part in massive signings with fans.
The programme also includes several collective exhibitions and retrospectives of comic greats. One of the most recent was an exhibition of 40 originals of Polar, the Eisner and Harvey award-nominated graphic novel by Víctor Santos which is now hugely popular after being adapted for TV by Netflix.
Science fiction
Sci-fi also features heavily in the programme and a growing number of people are interested in this genre. Since 2008 it has even had its own prize at the festival: the Celsius Award.
Information of interest
Cómo llegar
A pie. El recinto donde se celebra la Semana Negra de Gijón está junto a la playa de Poniente, justo enfrente de la plaza de la Estación del Norte, a muy pocos pasos de Cimadevilla, el centro histórico de la localidad.
Related
plans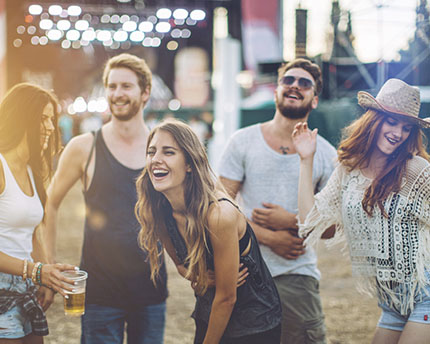 Leisure and Entertainment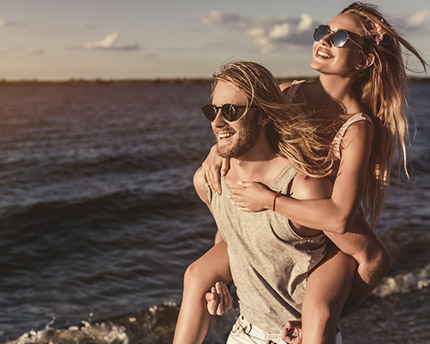 Getaways