Family holidays in Asturias:
non-stop fun for everyone
Some destinations simply adapt better than others to children's needs and Asturias is a highly recommendable family holiday destination. If you love going on outings, what better than an adventure with the Picos de Europa as your backdrop?
Do your children enjoy going to hands-on museums? In the largest cities in Asturias, there are plenty to choose from. Or what about visiting fishing villages that have a wild, pirate ambience? There are endless rural locations that have retained that old-fashioned charm. Let us give you the low-down on all the available options for a family holiday in Asturias.
What to see on a family holiday in Asturias
At first, it might not seem like one of its strong points, but one of the best things about Asturias is the weather. You may well get caught in a shower but it's usually just fine drizzle, or what the locals call orbayu. However, the temperature never really drops very low and it doesn't tend to get too hot, either. Any storms are usually short-lived. Weather conditions such as these are perfect for families that love hiking. There are endless natural treasures in the region, including nature parks and amazing trails to suit all ages.
A descent of the Sella River. One of the best experiences you can have as a family is a descent of the Sella River in a canoe. It's one of the top things to do in Asturias and you can choose the duration and distance that suit you best. It's quite an adventure and the whole family will get a lot of enjoyment out of it.
Senda del Oso. This trail, which you can do on foot or by bike, is one of the most popular ones in the area. When you tell your children that they might spot some brown bears on the way, they won't be able to hide their excitement. The trail runs along the old mine train route and you will have to navigate tunnels cut into the rock and gorges. The route that runs through Poraza, Teverga, Quirós and Santo Adriano has stunning views and is one of the best you can do as a family.
The Lakes of Covadonga. A visit to the Lakes of Covadonga, right in the heart of the Picos de Europa, is a must. The circular trail, which is suitable for all abilities, takes you to Príncipe vantage point where you can marvel at the wondrous Lakes of Covadonga. Children will love being in contact with nature as flocks of sheep graze on the fields around them.
Tito Bustillo Cave. This is a great opportunity to get children interested in history. These Ribadesella caves are a UNESCO World Heritage Site and they contain important examples of prehistoric art. You can take an optional guided tour so that your children get the chance to learn more through activities and workshops.
Oneta Waterfall. The trail that takes you to three stunning waterfalls is yet another not-to-be-missed excursion on your holiday in western Asturias. It's an easy walk through oak and chestnut trees to the waterfalls which are a Principality of Asturias Natural Monument. The route begins in Oneta and follows the course of the river.
Family-friendly beaches in Asturias
If you're travelling to Asturias in the summer, then you will undoubtedly want to go to some of its stunning beaches framed by the characteristic coastal vegetation in this area. Many of them are much more than just sand and sea. Llanes is one of the most popular places for family outings. There is such a great variety of coastal spots that you are bound to find your favourite one for a day out. Take shell-shaped Barro beach, for example, which is protected from strong waves and the wind by the rocks on either side. The water is crystal clear and it is a breathtaking place where you can make lifelong memories. La Ballota beach, in the same area, has a number of services and there are places nearby where you can grab a bite to eat. You can walk there or access it by car. It's a small bay surrounded by vegetation and protected from the wind – a favourite amongst children. If you do go to Llanes, don't forget to take a look at the Pría Blowholes. These geyser-type natural chimneys that reach right down to the sea are a sight to see.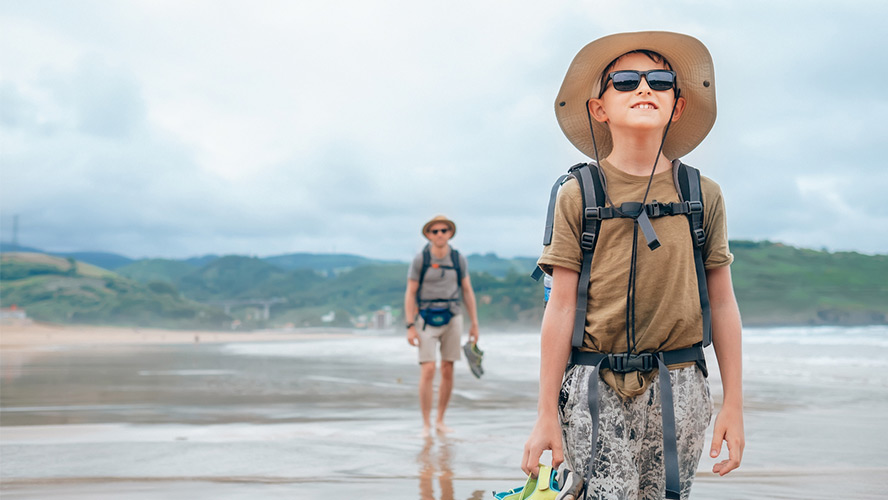 Clear water and easy access by car, as well as a good range of services, make Otur beach in Luarca one of the best for families. Alternatively, you might like to try Playa del Silencio, a beach in Cudillero. Many people say it is the most beautiful beach in Asturias. The setting is unique and there is no sand, just smooth round pebbles. This marvellous beach is only a few meters' walk from the car park. Don't forget to take a picnic!
More family days out in Asturias: MUMI, the Jurassic Museum of Asturias and the Aquarium of Gijón
Museums and places of cultural interest make for some of the most enriching family experiences that you can have in Asturias. Many of them, such as the Jurassic Museum of Asturias in Colunga, are rather unique, hands-on places. The museum was built on the site where remains of the dinosaurs that roamed the area 150 million years ago were discovered. The spectacular building is shaped like a huge dinosaur footprint, and there is a comprehensive display of information. The huge reconstructed skeletons, fossils, preserved footprints and full-size models of reptiles will delight your children. It is an ideal place to let their imaginations run wild as they play and learn.
The Mining Museum of Asturias (MUMI), in San Vicente, is also one of the most popular museums for family visits. Become a miner for a day and learn all about the history of the mines of Asturias in the 18th century! Children can listen to stories about the mining tradition and the exhausting work that miners had to do. Museums such as these ensure that they are not forgotten.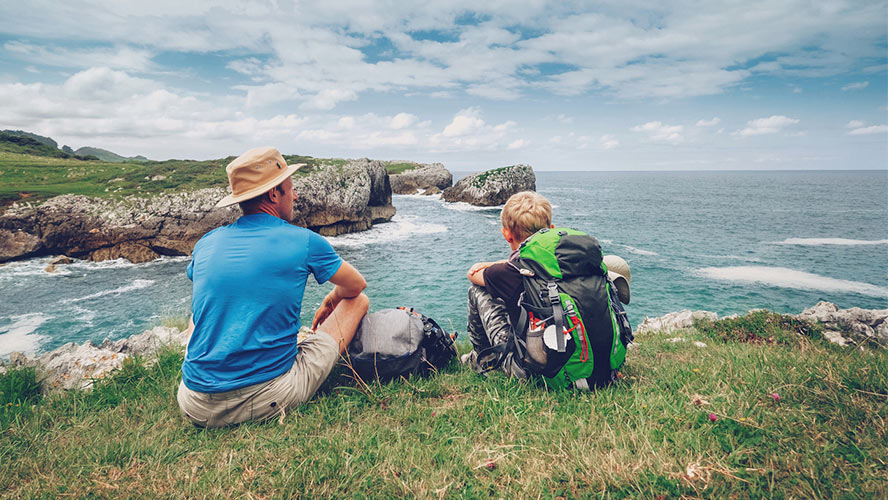 A trip to the Aquarium of Gijón, next to Poniente beach, is both enjoyable and fun. It is one of the best kept aquariums in the whole of Spain. If your children prefer being out and about, try heading to the hill fort in Coaña where you will find Castro culture remains from the 4th century BC. It's a great way of learning about the origins of this marvellous region. Nature, sea, tradition, culture and patrimony at your children's fingertips will mean you have a family holiday to remember.
Related
plans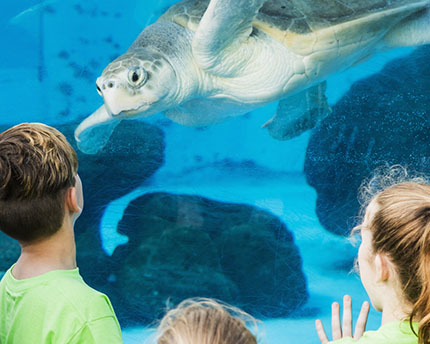 Places of Interest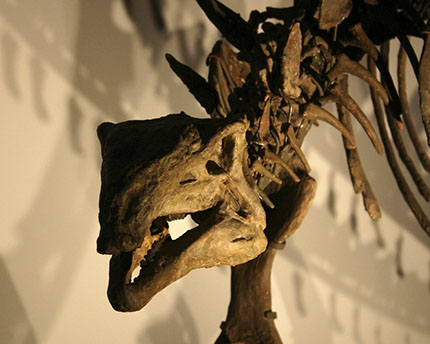 Museums and Art