Stag dos and hen parties in Gijón:
getting your night right
There's a wedding on the horizon and it's your job to organise the stag do or hen party? You want it to be a roaring success that won't be forgotten easily? Then read on to learn how to best organise the event of a lifetime – Gijón has a plethora of fun activities to do with your friends.
To start with, Gijón is one of Spain's most popular destinations for groups celebrating the change in a friend's marital status. This is probably because it boasts spectacular sea views, dreamy beaches and delicious cuisine, as well as awesome adventure activities, a buzzing nightlife, clean – and not-so-clean – shows, and a never-ending supply of cider. If you decide to make this Asturian city your party destination, make sure you take a little time to discover the charm of its monuments and natural features as well as partying the night away. There is so much to see and do in Gijón.
Stag dos and hen parties are always a bundle of fun and laughter, so here are some of the best experiences on offer to ensure your night meets everybody's expectations.
The best plans for a memorable stag or hen party
Hire out a sidrería for a private party
Given you are in the undisputed cider capital of Spain, an evening in a typical sidrería, or cider house, is a must. Hire the whole bar for an intimate evening with friends – you can even learn how to cook some typical Asturian dishes. If cooking isn't your thing, though, just order the food and settle in to enjoy the party. The delicious and free-flowing Asturian cider will certainly help wash down your meal.
A limousine ride
30-minute and 1-hour limousine rides around Gijón are a fun way to party on the move while taking in the city sights. Maintain the bubbly atmosphere in style as you are driven around the emblematic city. A bottle of cava is included to add a touch of glamour and luxury to your ride. Party limousines can generally accommodate up to 12 people. There is even a bright purple 'Limuparty VIP' limousine to really spice up your experience.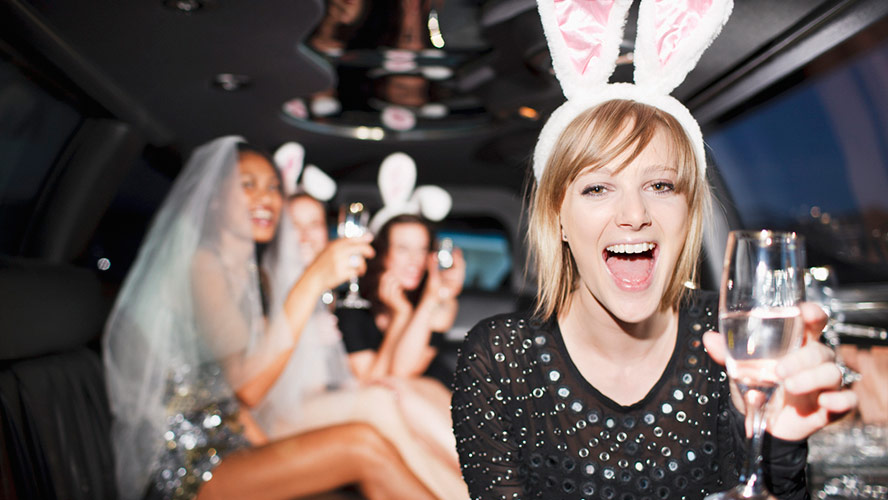 Beer bike tour
If you don't fancy a limousine, there is another, rather quirky, option: a beer bike (also known as pedibus). With this 16-seater bicycle you and your friends can drink and pedal your way around Gijón. The experience includes a 30-litre barrel of beer, and you will certainly raise some smiles.
Madcap games
Gijón has plenty of funny games options to choose from. One of the most popular game activities for stag dos and hen parties is Gymkana Astur. If you manage to complete all the challenges you will receive the winners' crown. There is also the Gymkana CSI, for budding detectives, and Gymkana El Corsario Rojo (the Red Privateer), which takes place in Gijón marina and pits you against each other in teams. Two drinks per person are included: cider, beer or sangria. Our last suggested fun-day is Gymkana Humor Amarillo, inspired by the TV game show Takeshi's Castle. You will be faced will challenges to overcome, such as gladiator fights, human skittles, Pac-Man, sumo wrestling, a Wipeout-style obstacle course, etc.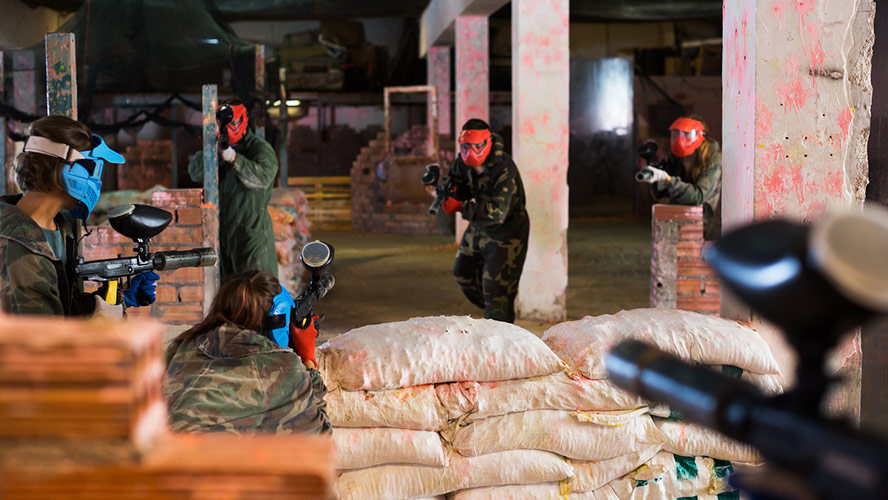 Paintball
Paintball combines exercise, nature, strategy, teamwork and adrenaline, while being all-round good fun.  A game normally consists of two teams wearing protective masks and carrying airguns loaded with balls of paint.  Don't worry about the splattered paint, though, it is harmless, biodegradable and washes away easily. Paintball is a risk-free activity and the bride- or groom-to-be plays for free!
Dinner and a show
A good stag do or hen party nearly always includes dinner with a show. If you don't have time (or the will) to organise it, there are companies that will do that for you. Gijón Despedidas is one example. They offer 'Noches de Película' – film-themed nights of madcap movie entertainment with plenty of food and drink to keep you going. The latest theme to be added to the list is an erotic take on Moulin Rouge!
Another company that can help you make this a night to remember is La tentación de Gijón. They organise dinners with stage shows (erotic or not) and themed-dinners based on musicals (think Grease). The pack also includes welcome drinks, VIP wristbands for discounts in different bars, and a ride around Gijón in one of its limousines.
Shows for stag dos and hen parties
Noches de película (Film Nights). A hugely fun themed-dinner with plenty of entertainment drawing inspiration from different films. All the themes are based on blockbuster films, so you don't need to be a film buff to join in. Spend a wild evening of games and surprises for some good, mostly clean, fun.
Moulin Rouge. A more erotic take on a film-themed night. This saucy evening is based on the Moulin Rouge cabaret film. A highly entertaining erotic show that will have your whole group in stitches.
Arabian nights. Another highly evening of highly erotic entertainment. Be sure not to overdress – temperatures are bound to rise.
Grease. Let your hair down and get dancing. This is a lively themed-dinner evening that will really get your feet tapping. Be ready to hit the dance floor.
Flower Power. Drawing inspiration from the summer of love, this hippy-themed dinner extols the virtues of freedom and love.
Mobland (Gangsters). This is the perfect option for lovers of gangster movies. An evening full of mystery, intrigue and entertainment will ensure a memorable time is had by all.
As you can see, stag and hen parties in Gijón are truly unforgettable. Just choose the activities that best suit your group, and get involved! Memories will be made for sure!
Related
plans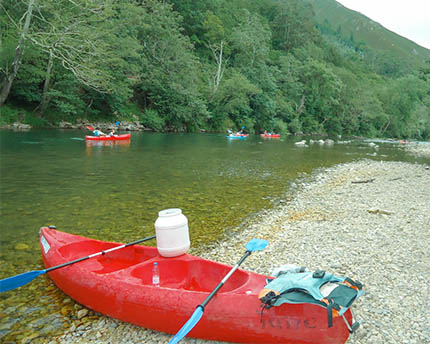 Sports and Adventure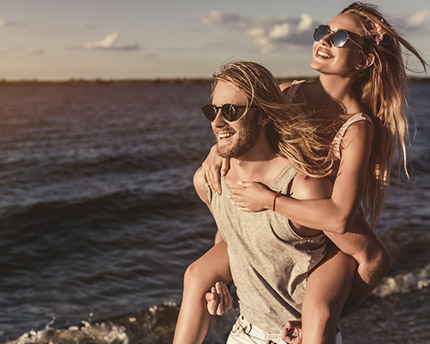 Getaways