Barcelona's music festivals,
always ahead of the crowd
The arrival of spring and the warm weather mark the beginning of music festival season in Barcelona. Events for all tastes, ages and budgets bring some of the most popular current music acts, both Spanish and international, to the Catalan capital.
But just as noteworthy as the presence at these music festivals of pop, disco, indie and rock bands and solo artists, is that of the classical music artists, who appear at festivals tailor-made for lovers of the genre. We're going to share just a few examples with you here. But it would also be worth checking out music publications and official websites for more information, as the line-up of music at Barcelona's private and public venues is nothing short of dazzling.
Primavera Sound
This event was born along with the new millennium, taking place since 2001. On that occasion, it was held on the Poble Espanyol site, in Montjuïc, but for a long time now it's been held in the Parc del Fòrum, by the sea.
Every year, it's put on between the end of May and the beginning of June. It draws roughly 200,000 people, meaning it's one of the country's biggest and most important musical events. It's also one of the longest, lasting for seven days.
Its stage hosts everything from independent and emerging artists to other more commercial or well-renowned ones. Some examples of the latter are: Pixies, Arcade Fire, Neal Young, Pet Shop Boys, Lou Reed, Patti Smith, Public Enemy, Franz Ferdinand, The Cure, Blur, Cate le Bon, DJ Rum, Christina Rosenvinge, Enrique Morente, Rosalía or DJ Rosario, amongst many more.
Wristbands start at 150 euros, and day entry is from 80 euros.
Barcelona Beach Festival
One of the biggest attractions of this music festival is that it's held on the sand. Like the festival above, it makes the most of the new space created for the city for the Fòrum Universal de les Cultures [Universal Forum of Cultures], which took place in 2004.
It's held during the summer (in July), and claims to be one of the best electronic music festivals there is. Its stage has played host to DJs and artists of the likes of David Guetta, Alesso, Armin Van Buuren, DJ Snake, Don Diablo, Steve Aoki or Dimitro Vegas & Like Mike, Brian Cross and W&W.
It kicks off at 3:00 PM, and tickets start at 80.50 euros.
Sónar Barcelona
This is one of the oldest, largest and most prestigious music festivals held in Barcelona. The first was in 1994, organised by Ricard Robles, Enric Palau and Sergi Caballero.
It's not one festival, but two. Sónar by day and Sónar by night. The first, starting at 1:00 PM, can be found at the Fira Barcelona Montjuïc venue. The second, starting at 8:30 PM, is still in Fira Barcelona facilities, but over in the Gran Via venue.
It lasts for three days in July, and its stages are graced by some of the top names in electronic and experimental music, on both a national and international level.
Tickets start at 185 euros. A day ticket for Sónar by day is 58 euros, whilst Sónar by night is 79 euros.
Festival Jardins de Pedralbes
Unlike the others, this is a slightly more classic music festival, that has a proclivity for renowned solo artists, attracting artists as well-known as Ana Belén, Juanes, Beach Boys, Supertramp's Roger Hodgson, Chieftains and Carlos Núñez, Gilberto Gil, Izal, Los Planetas, Woody Allen and his jazz band, Zahara and Fuel Fandango, Mariah Carey, Carla Bruni and Diego El Cigala, amongst many others.
As the name suggests, it's been held in an auditorium erected in the gardens of the Palau Reial de Pedralbes [Pedralbes Royal Palace] since 2013. It takes place on various different days in June and July.
The price of tickets, depending on the date and the artist performing, starts at 18 euros.
Other music festivals in Barcelona
The four music festivals above are, probably, the best known of all the festivals put on in Barcelona. But that definitely doesn't mean that they're the only ones. Below, we're going to list other events at which music reigns supreme, no less interesting than the ones we've already mentioned:
El festival: This is a one-day festival at the beginning of June on the Poble Espanyol Its speciality is indie, indiepop and indietronic. Tickets start at 12 euros.
ARTeNOU: Takes place at the Cornellà de Llobregat on two days in June and specialises in electronic music. Its aim is to be a free festival that lets people of all walks of life discover modern music.
Share Festival Barcelona: This festival is about giving back, as the name suggests, with latino, pop, rock and urban music from artists of the likes of Becky G, C. Tangana, Lola Índigo, Luc Loren, Brodas Bros, Don Patricio, Alfred García and Nil. Tickets cost 44 euros, plus shipping costs.
Doctor Music Festival: It is held in the first half of July at the motorsport race track Circuit de Barcelona-Catalunya in Montmeló and aims to recapture the spirit of the famous music festival that was held in the Pirineu de Lleida for many years, with top names from the worlds of rock, indie and pop, both national and international. Tickets start at 25 euros.
Catalonia Extreme Winter: This is one of Barcelona's few music festivals that takes place in winter. It's held at Upload and is all about extreme metal.
Off Week Festival: This festival aspires to be one of the most important electronic music festivals in the country. It's held in the middle of June in the Parc del Fòrum. Prices start at 56 euros.
Related
plans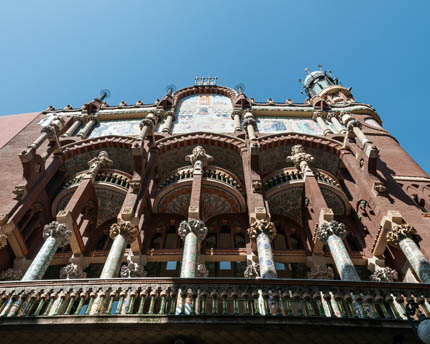 Places of Interest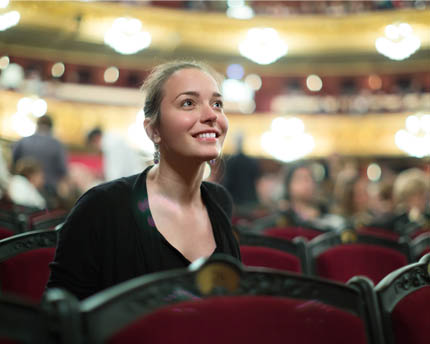 Leisure and Entertainment