Cáceres with friends:
six plans for the perfect getaway
As well as being declared a World Heritage Site by UNESCO in 1986, Cáceres is famous for being a city with a great nightlife. This small city offers you the chance to stroll through streets once trodden by Romans, have a drink and tapas in a bar, learn about its fascinating role in Medieval Spain and then hit the town until the early hours. Cáceres really does have it all and here are six ways to get the most out of your stay.
Plaza Mayor
You can't go wrong by beginning your day in Caceres' social and cultural hub: Plaza Mayor. Most cities in Spain have a 'Plaza Mayor' but Cáceres' is certainly one of the most beautiful and many of the most iconic buildings in the city are found there, such as the Town Hall, Bujaco Tower, and La Paz hermitage. Whether you're there in the morning, afternoon or night be sure to take a minute to stop, have a drink or bite to eat in one of the bars and watch the city bustle past the iconic backdrop of so many important buildings.
Discover vestiges of medieval Cáceres in the Old Town
Just a few steps separate the bustling Plaza Mayor from the calm streets of the Old Town of Cáceres, affectionately referred to as the 'Monumental City'. Stepping through the so-called Star Arch, which is part of the old defensive wall of the city, will bring you step by step into the past thanks to Cáceres' wonderfully preserved medieval and Renaissance buildings.
Free cancellation
From Santa Maria Square (Plaza de Santa María) the medieval city opens up like a labyrinth of alleyways full churches, palatial houses and fortified towers. Some of these buildings are the Santa María Cathedral, the palatial houses of Mayoralgo, Los Golfines de Abajo, and Toledo-Moctezuma, which traces its heritage back to the fall of the Aztec Empire. From here, all of the streets and small squares are worth exploring as each of them contains a gem that will stop you in your tracks.
The 'Game of Thrones' trail. In your group, it's likely that at least one of you has seen and enjoyed the television series Game of Thrones. Cáceres' old town was one of the locations chosen for filming and so you can see it play the role of King's Landing many times through the series. You may recognise Arco de la Estrella, Plaza Santa María, Cuesta de la Compañia and the square in front of La Casa de las Veletas.
Cáceres Museum
Strolling through the Old Town you will come to two important buildings: La Casa de los Caballos and La Casa de las Veletas. These two buildings house the treasures of Cáceres Museum, tracing the history of all the peoples that have made their mark on Cáceres, from the Palaeolithic era to Avant-Garde artists of the 20th century.
If you want to know more about Cáceres' history, which was pivotal for the Roman Empire, the Moorish Caliphate and the Catholic Monarchs who eventually took control of Spain in 1492 then this museum is the best place to go. It has a beautifully preserved water cistern from the Moorish period, too!
Tapear in Cáceres
The word tapear is possibly one of the most important words you can learn when visiting Spain. It means, loosely, 'to go out for tapas' but often involves going from bar to bar and sampling a tapa (and a couple of small beers or cañas) in each. This is by far the best way to get to know Cáceres' local cuisine.
Since this is a common custom in Spain, the bars and restaurants are the perfect guides to working your way through Caceres' best tapas in an atmosphere that is welcoming to young and not-so-young people alike. Be sure to sample some of Cáceres' most famous dishes: patatera, chanfaina, migas and, of course, torta del Casar.
So, where are the best bars to tapear in Cáceres? Well, you don't need to go far from Plaza Mayor and its environs. There you will find places like El Rincón, La Minerva, La Cacharrería, La Morocha, Dallas and La Tapería, whose name gives away the fact that you'll find excellent tapas there.
Delve into nature in Los Barruecos
Just a couple of kilometres from Cáceres, next to the town of Malpartida, you will find Los Barruecos, a natural area that looks like something taken straight out of a fairy tale. Declared a 'National Monument' in 1996, these granite formations have been warped by time and the elements into something truly bizarre and weirdly beautiful.
What's more, the granite is surrounded by small ponds and lagoons that reflect the rock formations and make for iconic photographs. Take your time and observes the wide variety of flora and fauna, such as the many white storks.
For those real fans of Game of Thrones, this is where many of the most important battles of the seventh season were filmed, so keep an eye out for familiar landscapes!
Nightlife in Cáceres: Plaza Mayor and La Madrila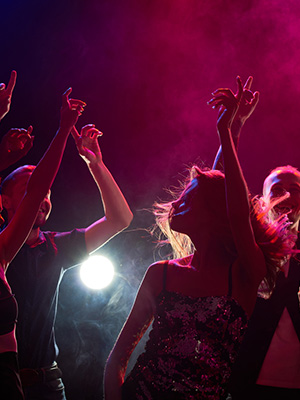 The nightlife in Cáceres is affordable, easy to find and a lot of fun. Although the whole city seems to come alive at night, it's in the squares of Plaza Mayor and La Madrila where the atmosphere is especially good.
Plaza Mayor offers a fantastic array of bars where you can start the night off right. Whether you prefer cocktails or just some relaxing beers with friends then this is the place to be, but it is especially good if you like Rock & Roll, thanks to bars such as Sueños de Rock, El Corral de las Cigüeñas, Ripley and Bar DIO.
If you feel like really making a night of it, walk a couple of streets over to the La Madrila area, which is well known for its pubs and nightclubs that are open until dawn. Here is where the city gets into full swing at night and it is an absolute 'must-visit' for any group of friends visiting Cáceres.
Plaza de Albatros and Doctor Fleming Street are both replete with places to dance the night away, such as the nightclubs Sala Barroco, Ivanhoe, Carpe Diem and Cañadul.
Free cancellation
Related
plans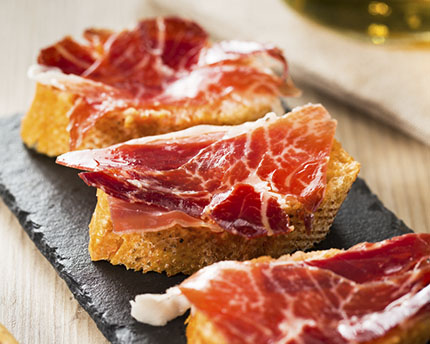 Food and Drinks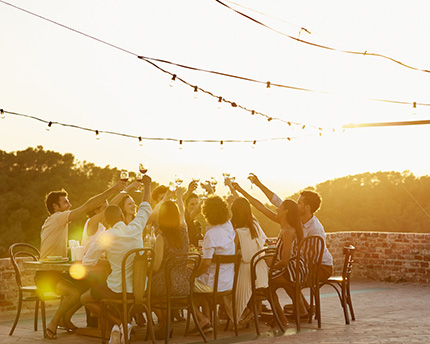 Leisure and Entertainment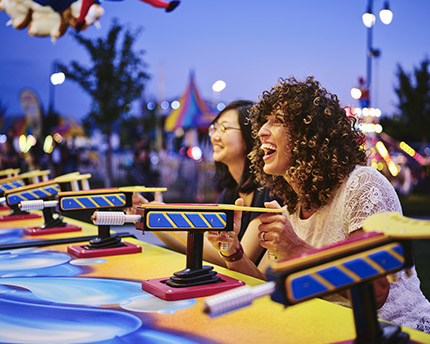 Leisure and Entertainment