Things to see in Rota:
long beaches, a lighthouse and plenty of fried fish
Among the many things to see in Rota, the long beaches with their large expanses of golden sand are particular highlights, from Los Galeones to La Ballena. However, Rota also has an attractive historic quarter, whose streets are flanked by white houses with iron balconies and flower pots.
All of this is topped off by a wide choice of culinary offerings in its bars and restaurants, where fried fish is the star dish. As a matter of fact, one of the most rewarding activities you can do in Rota is its tapas route, where the famous urta a la roteña (fish in a tomato and red and green pepper sauce)—one of the most characteristic dishes of Cádiz's traditional cuisine—is not to be missed.
In addition, there are various natural areas, and the possibility of enjoying a huge range of outdoor sporting activities, with the sea almost always playing a leading role. So as you can see, there's plenty to see and do in Rota. Below are some of the city's most interesting attractions.
On the beach in Rota
The beach situated next to the historic quarter and the port is one of the most attractive and popular parts of Rota. The stretch of sand, known as La Costilla, is some 1,300 metres long and 50 metres wide at low tide. The beach is very family-oriented thanks to the gentle surf it generally enjoys.
However, Rota also boasts other urban and natural beaches along its 16-kilometre stretch of Atlantic coast. These are the pick of the bunch:
Punta Candor and Piedras Gordas: These two adjoining beaches total around 2.5 kilometres in length and are bordered by a strip of pine trees and sand dunes, which you can cross via some pretty wooden walkways. They also boast a beach bar, Buda Candor, from whose deck chairs you can enjoy spectacular sunsets.
Peginas: Situated next to the previous beaches, if swimming's what you want to do, it's a good idea to come at high tide to avoid the rocky depths of Los Corrales, a feature we'll describe below. It's for this reason that the beach is frequented by nudists.
El Rompidillo and El Chorrillo: Rota's other two urban beaches are situated between the port docks and the naval base. They are perhaps not the most spectacular beaches in town, but to make up for it there's an extensive selection of bars and restaurants in the area.
Playa de la Ballena: Next to this beach is a residential complex with luxury hotels and chalets. In total, it boasts more than 4.5 kilometres of fine, golden sand with nothing else on the horizon except the Atlantic Ocean. It's a good idea to pay attention to the beach safety flags (green, yellow and red), since the surf and currents can be quite strong at times.
Things to see and do in Rota: an essential destination for tourists
There are many things to see in Rota in terms of monuments, culture and nature. Here are the main things to look out for:
Rota Lighthouse: In spite of its relatively young age (it was opened in 1980), the lighthouse is one of the most striking buildings to see in Rota. Located between Costilla beach and the city port, it reaches 27 metres in height and its light can be made out more than 16 miles (26 kilometres) away.
La Luna Castle: Built in the thirteenth century by order of Guzmán el Bueno, once it had outlived its defensive function it was converted into the residence of the Ponce de León. It is known that the Catholic Monarchs stayed here during a visit to the local area and its image appears on the city's coat of arms.
Church of Nuestra Señora de la O: This church was built in the sixteenth century in a Gothic-Renaissance style, however, over the course of time, side chapels built in a Baroque style were added to it. It is situated in the historic quarter of the city.
Los Corrales: Found on Pegina beach, these are indeed 'corrals' marked out by walls of stone on the sand itself, built in Roman times. When the tide goes out the fish remain trapped inside the walls. They were declared a Natural Monument, even though they're currently in a state of disuse.
Celestino Mutis Botanical Garden: Set across five hectares, these gardens boast rich botanical diversity, as you would expect. However, a lot of people also come to see its population of chameleons, which are, incidentally, animals that also exist in large numbers in other natural spaces in Rota.
Restaurants where to eat well in Rota
Other must-visit places in Rota include its seafront restaurants, although it also boasts establishments lacking such views that nonetheless offer outstanding cuisine.
Arrozante Restaurant (Barceló Costa Ballena Golf & Spa, Avenida Reina Sofía): No need to head to Valencia to enjoy one of Spain's more iconic dishes – paella. Spearheaded by the culinary masters Carlos Otaola and José Luis Chaparro, this lovely restaurant breaks away from traditional Cadiz cuisine and concocts succulent paellas and other traditional rice dishes that will give you an authentic taste of the Mediterranean.
La Gaviota (Avenida de la Diputación, no number): Housed within the hotel Playa de la Luz, alongside the main stretch of sand on Rota's urban coast, most diners come here to sample its fish and seafood rice dishes. Its extensive menu also provides options for both vegetable and meat lovers.
El Embarcadero (Gravina, 2): This is one of the best restaurants with views of the sea, in this case Rota port. Its rice dishes come highly recommended, as does its pasta and vegetarian dishes.
The Blue Marlin (Avenida de Rota, Torrenueva housing development, Local 1): In spite of its name (undoubtedly a nod to all the Americans who live and work in the Rota naval base), the menu here is typically local and features seafood and fish dishes, naturally.
Information of interest
How to arrive
By car: Rota is 43 kilometres by road from Cádiz. You can get there via the CA-35, the A-4 and the A-491 in around 40 minutes.
By coach: Routes M-060, M-061 and M-062, which all leave from the Cádiz interchange station (next to the Renfe train station), connect both cities within roughly an hour.
By catamaran: Line B-065 gets you to Rota from the maritime terminal of Cádiz, crossing the bay in 35 minutes or so.  
Related
plans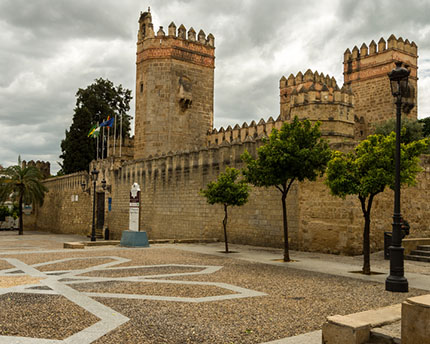 Places of Interest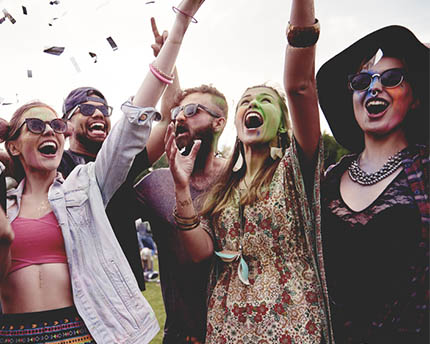 Leisure and Entertainment