Port of Málaga:
the city's most versatile gateway
Today, the Port of Málaga, set on a natural bay at the foothills of Mount Gibralfaro, consists of a modern maritime complex with approximately 7,000 metres of quays, specialising in numerous types of vessels: commercial, passenger and cruise ships, recreational and fishing boats. Its extensive range of activities has also been boosted by the recent construction of a large shopping area—Muelle Uno [Quay One]—as well as the creation of the so-called Palmeral de las Sorpresas, a promenade lined with around 400 palm trees, which harmoniously connects the city with the coast.
Its far-reaching historical legacy, which dates back 3,000 years to when the Phoenicians founded the city, is complemented with a wide range of cultural offerings right on the seafront. The Centre Pompidou Málaga, which houses an extensive permanent collection of almost 90 works makes the Port of Málaga much more than just an enormous docking place for huge ferries and luxury yachts. Come and join us on a tour of the Port of Málaga.
Brief history of the Port of Málaga
Thanks to its magnificent geographical setting, as well as its pleasant climate and fertile land, it is easy to see why so many different civilisations have sought to control Málaga ever since it was founded by the Phoenicians as Malaka around 3,000 years ago. Having said that, the decisive factor has always been its port, which, benefiting from its proximity to the north of Africa, has been historically utilised by the Carthaginians and the Romans, the Muslims and the Christians, to become an indisputable driving force behind Málaga's economy.
The port's history also reveals the ancient struggle of man to dominate natural elements. Time and time again, numerous engineering works geared towards consolidating the port were hampered by the strong easterly gales and flooding from the Guadalmina river. Although countless Spanish monarchs tried—almost always unsuccessfully—to modernise the port due to its commercial importance, it wasn't until the mid-nineteenth century that the port began to count the ships that arrived at its berths in terms of hundreds.
Various milestones in the port's history can be found in the remains of the Nasrid wall that originally separated the docks from the city, and which King Charles III ordered to be sold back in the eighteenth century. Dating from the time—when Málaga incidentally opened up to traffic from the Americas—is also the Capilla de la Inmaculada Concepción, a small Baroque church that after being moved around stone by stone for over 200 years now stands on Paseo de la Farola.
In regard to the latter, it's worth remembering that construction of one of the city's most important modern symbols, La Farola, took place in 1817. The whitewashed lighthouse, which stands at a height of 38 metres, will soon house the new Museum of the Port of Málaga.
Art, culture and sport right on the port
As mentioned earlier, since the late twentieth century the Port of Málaga has evolved from a mere seaport to one with a more civic function. Its proximity to the historic centre and efforts to foster cultural activities have seen it transform into yet another port of call for Málaga's social life.
A large part of this is thanks to the Centre Pompidou Málaga—a branch of the Georges Pompidou National Centre for Art and Culture in Paris—set within a striking multi-coloured glass cube between Quays 1 and 2 of the port. Since 2015, the gallery has housed a route through twentieth- and twenty-first-century art, with around 70 works belonging to the exclusive collection of the Centre Pompidou, in addition to various temporary exhibitions. It also offers events and workshops related to other artistic disciplines such as dance, theatre, film and literature.
In terms of sport, the Port of Málaga has been home, since 1873, to Club Mediterráneo, a club initially focused on rowing and other nautical disciplines—sailing, sport fishing and swimming—and later also on other sports, such as athletics, futsal, tennis, paddle tennis and Basque pelota. It is situated just a few steps away from La Farola, facing La Malagueta beach.
Restaurants at the Muelle Uno shopping centre in the Port of Málaga
Paseo del Muelle Uno, one of the seaside promenades that runs along the port itself, is home to all the aforementioned cultural spaces as well as the Muelle Uno shopping centre. Spanning 56,000 square metres, it was opened in 2011 offering visitors the possibility of enjoying up to 30 bars and restaurants as well as countless shops and boutiques, without having to leave the maritime complex itself.
Among the many terraces that line the promenade are exotically-named restaurants, such as Saloniki, specialising in Greek food, and Buddha Brasserie, specialising in Indian and Thai food. Names with a distinctly more local sound come by way of Restaurante José Carlos García, whose head chef boasts one Michelin Star and offers a short but highly sophisticated menu. Meanwhile, Toro Muelle Uno is especially recommended if you're after Málaga-style tapas with lovely views of the city.
Information of interest
How to arrive:
By car: Using the "New Access to the Port of Málaga via Ronda Intermedia-San Andrés".
By bus: Urban bus (routes 1, 3, 16, 19, and 24).
By train: Departing from Madrid by AVE and arriving at Málaga María Zambrano station (2 hours 10 minutes).
If you would like to know more about the Port, we recommend visiting the following website: https://www.puertomalaga.com/es/
Related
plans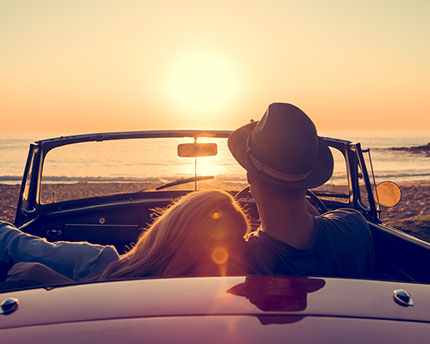 Leisure and Entertainment