Spain is for lovers: the most romantic getaways in Spain
This Valentine's Day, discover Spain's most romantic destinations. Fall in love with these cities and natural paradises on romantic getaways in Spain.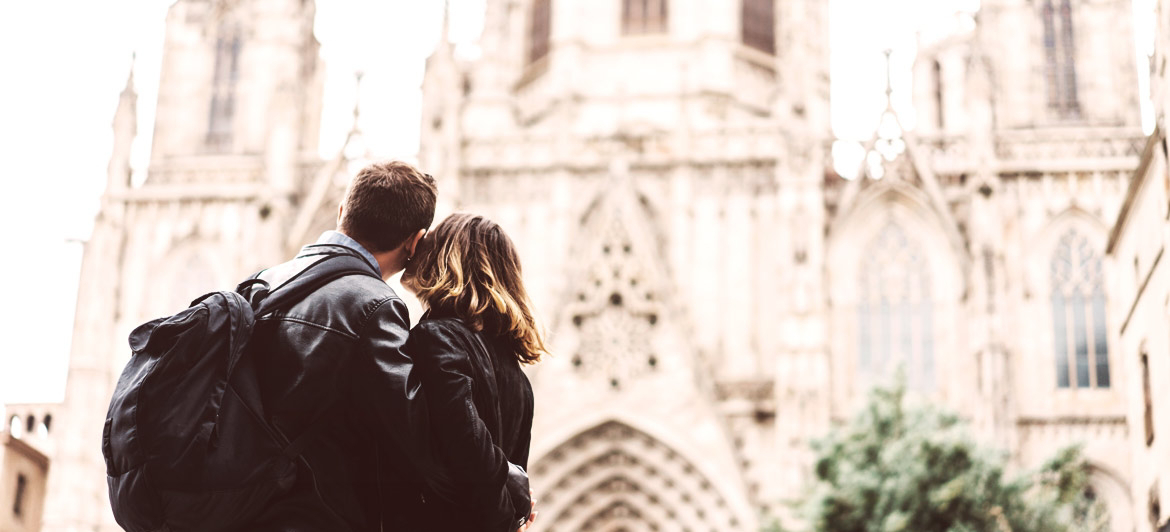 Ah, Spain. The country that has it all and does romance in style. There are perfect romantic getaways in Spain for every couple, no matter what your idea of the perfect loved-up adventure is.
You could spend time in the great outdoors, exploring Spain's varied landscape, or pull up a deck chair on one of its countless beautiful beaches. You could spend a weekend museum hopping or swap those museums for tapas bars. You could discover sleepy mountain villages or have a night on the tiles in some of Spain's biggest cities.
Whether you're looking for last minute Valentine's Day trips to go off on a spontaneous adventure or you want to surprise your loved one by planning a trip for later in the year, Spain is the place for you.
The only challenge you'll have will be trying to choose between all of these incredible romantic destinations in Spain.
Ready to discover some of the most romantic places in Spain? We sure are. Here's a list of just a few of the top spots.
Romantic getaways in Spain: Barcelona
We just had to kick this list off with Barcelona. Its reputation proceeds it. Whilst a bit of a hot tourist trap in the summer, during the rest of the year it's a wonderful place to visit if you're looking for romantic getaways in Spain.
It's got everything, with beach, beautiful scenery and huge amounts of culture to be discovered. There's nearly always some kind of fiesta going on in this magical city.
Oh, and it's the home of cava, so it's the perfect place to toast the one you love.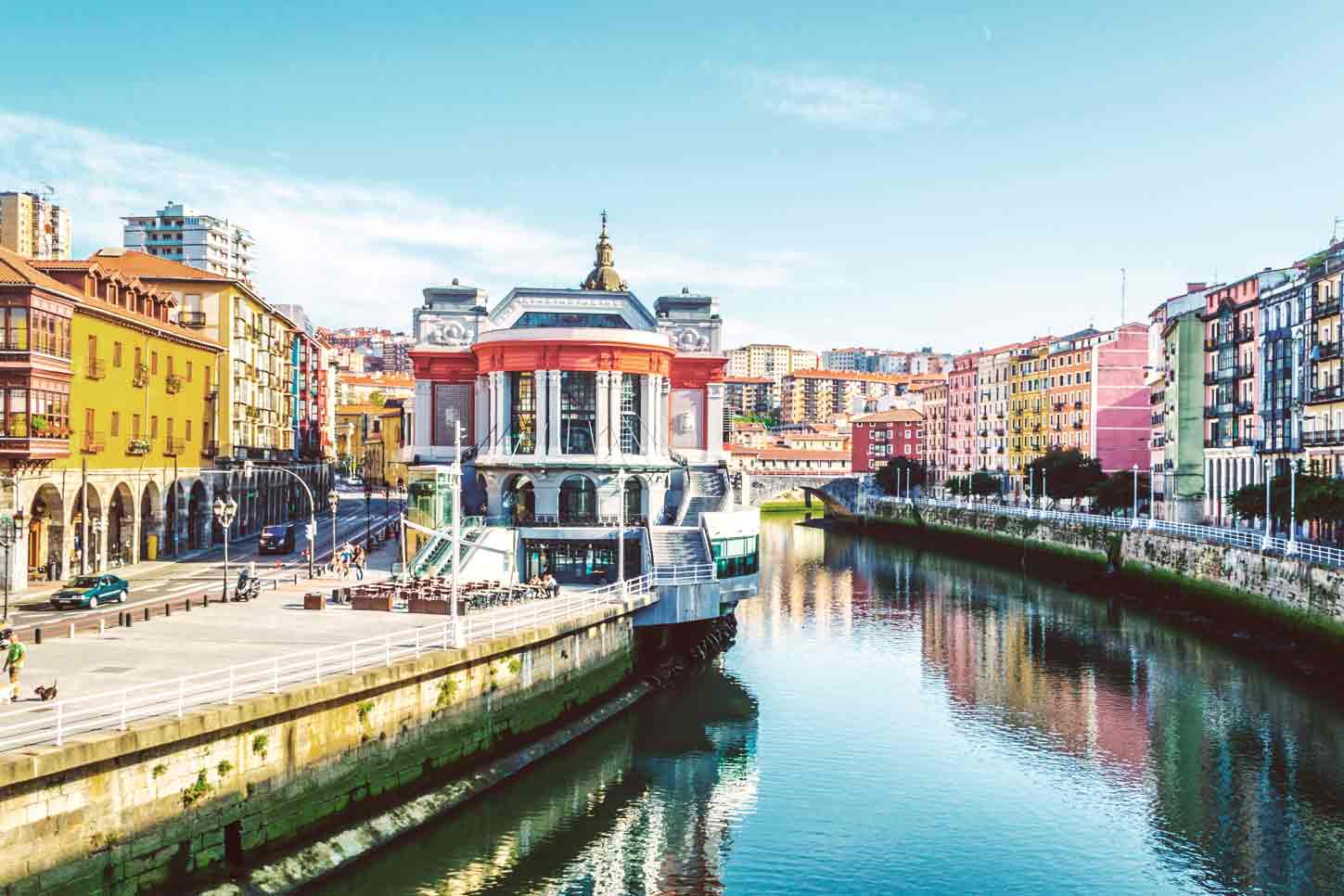 Valentine's weekend getaways: Bilbao
In the north of Spain is the unassuming but utterly charming city of Bilbao. It's the perfect size for a weekend getaway, as the whole city centre is walkable.
This is the perfect place for lovers of gastronomy and architecture, as the tapas or 'pintxos' are legendary, and the Guggenheim museum is unmissable.
Best Valentine's weekend getaways: Seville
Seville is the ultimate place to romance the one you love. Wow them with the beauty of the Alcazaba, and make sure you don't miss the jaw-dropping Plaza de España, which has to be seen both during the day and at night.
Once you're done exploring all of the biggest tourist attractions, you can fall in love with the local food and wine.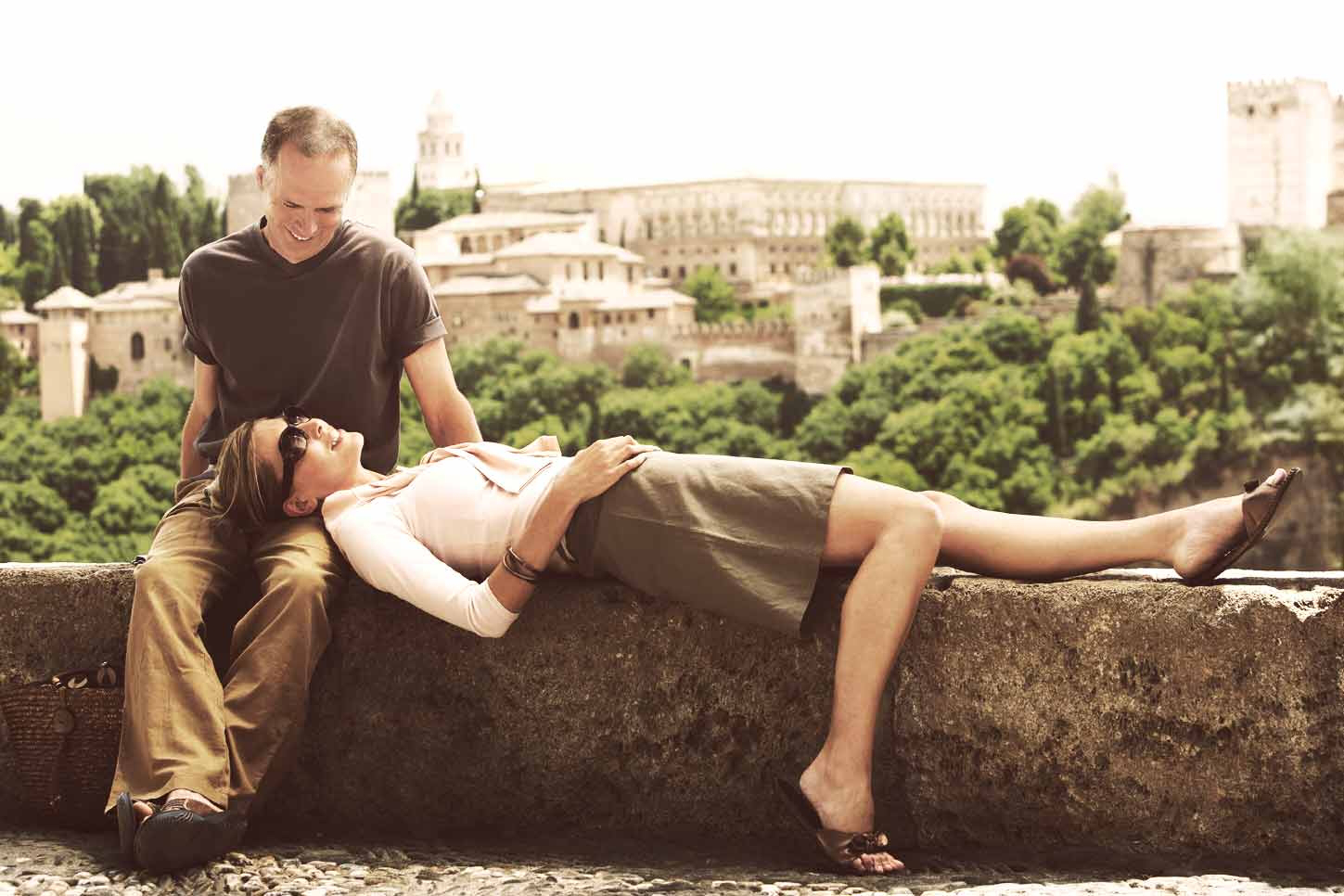 Most romantic cities in Spain: Granada
We defy anyone not to be enamoured by the beautiful city of Granada. Its Moorish history has left its mark in the shape of the incredible Alhambra.
Spending a couple of hours discovering the various fortresses and palaces that make up this stunning historic site will be something neither of you will forget in a hurry. Just don't forget to book your tickets in advance.
Oh, and in Granada, tapas are always free, so you can eat and drink to your heart's content, even if you're on the strictest of budgets.
Cheap Valentine's getaways: Malaga
A fantastic option for a budget weekend break is the coastal city of Malaga. For a long time it was just seen as the gateway to the Costa del Sol, but in recent years it has totally transformed and it's now a buzzing city that can be discovered in just a few days.
With top notch art galleries, great beaches and good food, you can't go wrong with Malaga.
Romantic cities in Spain: Cadiz
Heading west along the coast from Malaga we come to the ancient city of Cadiz. History buffs will be fascinated by the story of this city, which was the launch pad for all the Spanish ships that set off to explore the Americas.
Set on an isthmus, it's a small city that you can really get to grips with on a weekend break. The nearby beaches are also well worth a visit, so hire a car and go exploring.
Spain destinations for couples: Cabo de Gata
If you're looking for something a little different to the classic romantic getaways in Spain and love the great outdoors, the far southeast corner of Spain is for you. This protected area is a semi-desert and the landscape is incredibly distinctive.
Discover paradisiacal beaches that are practically deserted for most of the year and enjoy balmy temperatures all year round.
Best Spain destinations for couples: Picos de Europa
Another fantastic place for nature lovers, the Picos de Europa are a mountain range in the north of Spain that are totally underrated. Discover lush meadows, incredible mountain roads and sleepy villages.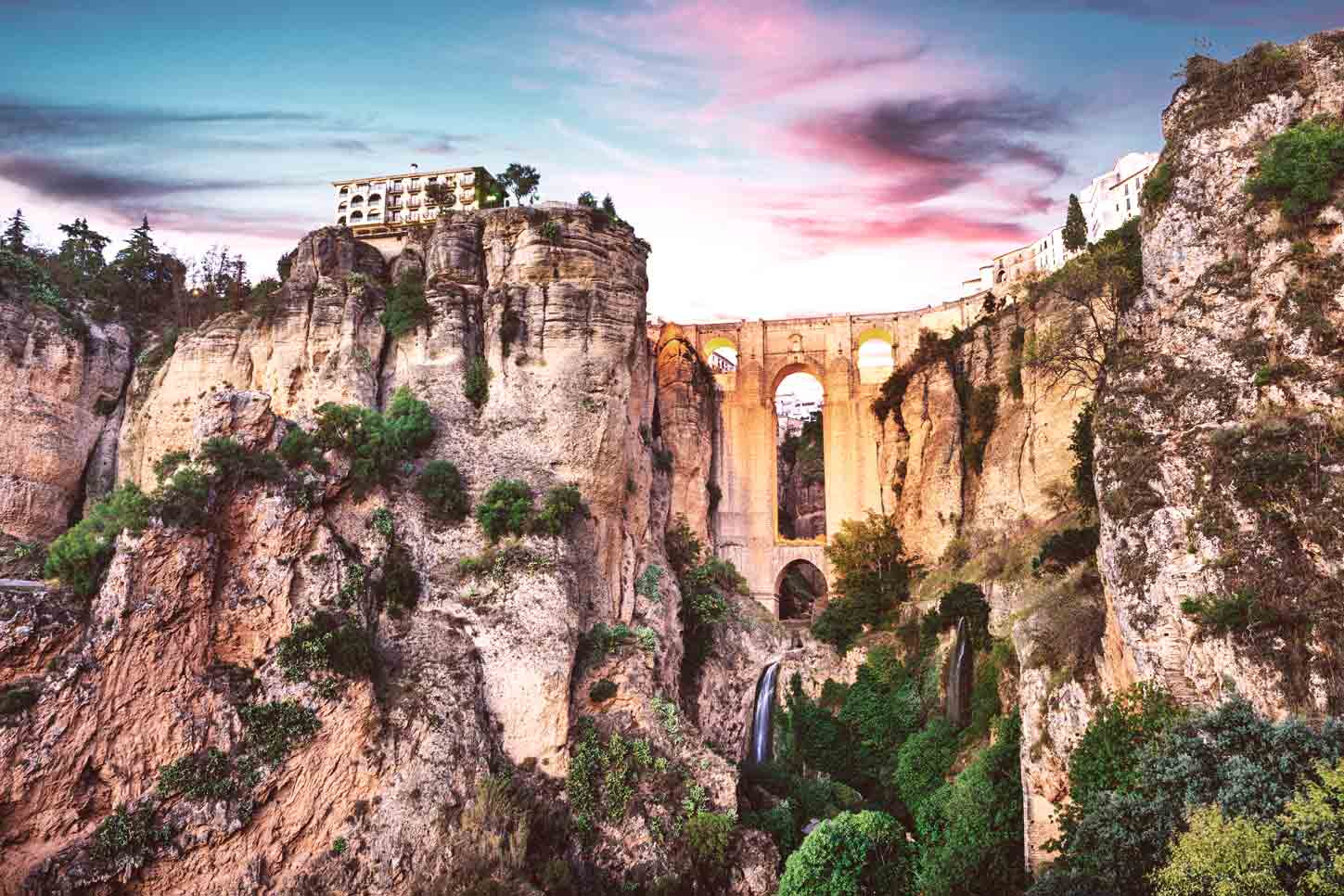 Best romantic places in Spain: Ronda
If you want to get under Spain's skin, then Ronda is the gateway to an area of the country that will make you feel like you've stepped back in time. The white villages in this area are picture-perfect, just begging to be discovered on a romantic road trip.
Romantic holidays Spain: Cazorla
Another hidden gem, this town is tucked away on the edge of a mountain range and is famous for its stunning location and the ruins of the castles that once guarded it.
Find a room with a view and explore this magnificent area.
Romantic Valentine's getaways: Sierra Nevada
Skiing in Spain? Yes please. If you and the one you love adore hitting the slopes, then spend a couple of days in the Sierra Nevada ski resort, not far from Granada.
Take it from us, snow, Spanish sun, tapas and après-ski are a fantastic mix, meaning a skiing holiday here could make for the perfect couple's Valentine's getaway.