Diving in Almeria:
Poseidon's Hidden Kingdom
Diving is increasingly becoming the chosen activity of tourists visiting the Spanish coast, and it is especially true of adventure tourists on the Almerian coast, where the vast majority of its waters fall within the confines of the Cabo de Gata-Nijar Natural Park. Since antiquity, the mineral agate, which is found throughout the seabed in this area, has given the waters a rich and vibrant hue – so much so that the natural park takes its name from this colourful stone.
More and more people are discovering this mesmerising underwater sanctuary on the southeast coast of the Iberian Peninsula. With its mystifying rock formations and schools of colourful fish, life beneath the waves moves at a different rhythm. So, if you fancy learning more about an aquatic adventure in this part of the world, then keep reading to find the most recommended diving locations as well as diving schools in the region.
Where to Dive in Almeria
Playa de los Muertos
Considered one of the most delightful beaches in Almeria, today this beach holds no relation to its sombre name as 'The Beach of the Dead'. The days of drowned sailors being washed up on its shores because of the underwater currents, are long gone. Nowadays, this wild paradise, some 5 km south of the village of Carboneras, bewitches people with its exquisite stretch of fine white sand, its captivatingly clear blue waters and the extraordinary rock formations of its shore. Playa de los Muertos is the perfect place to go snorkelling, so for those of you who aren't used to diving with an oxygen tank, you'll need nothing more than some goggles, a snorkel and some fins to enjoy this aquatic delight.
Cala de los Amarillos
Very close to the village of San Jose, at the southernmost tip of Playa de los Genoveses, you will find this enchanting cove. Los Amarillos is named after the ochre colour of the volcanic rock that makes up its sea floor, and it is one of the preferred diving locations for scuba divers and diving centres alike, due to the wide variety of marine life in the area. You're sure to come across triggerfish, morays and octopuses while exploring these waters.
Free cancellation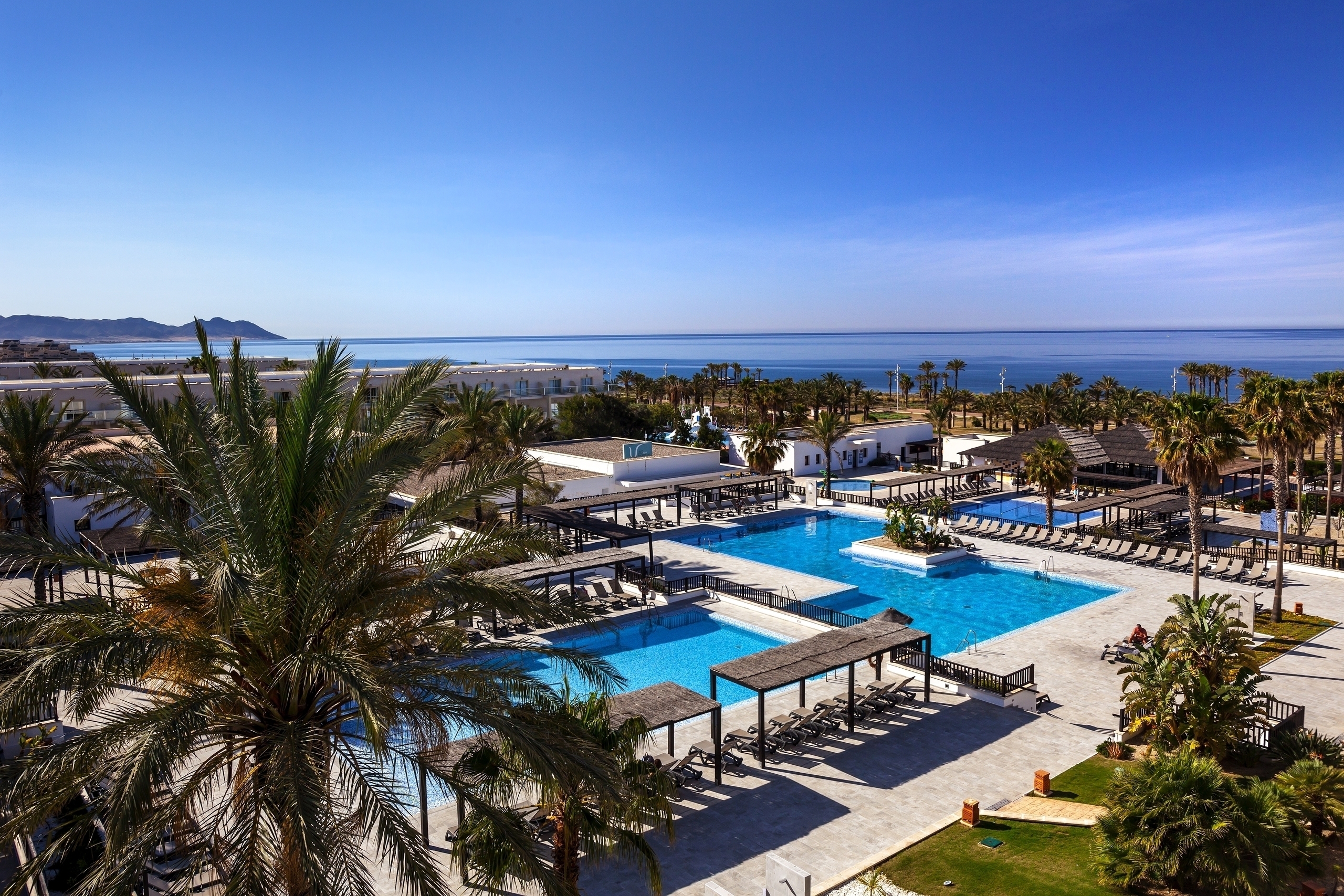 Cala del Toro
Another bay that's popular with divers in Almeria is Cala del Toro, also referred to as Cala de los Toros. Its black sands lie hidden at the foot of a pine-covered cliff and, though not difficult to reach, you'll definitely need a GPS to find it. It is accessible by taking the AL-4200, which connects La Isleta with Rodalquilar. The true charm of the place can be found a few metres from the shoreline where the black, volcanic pebbles of the cove give way to a bed of fine sand, providing divers with a clear view of this marine world. It is also possible to go with one of the local diving schools, by boat, which is an excellent way to approach the cove.
Cueva del Francés
A little further to the south, close to the village of Isleta del Moro, you'll discover Cueva del Francés. This tiny grotto is home to pollock, sea bass and, especially, grouper that all roam freely in the waters above its sandy bottom. As it is only accessible by sea, you will need to hire the services of a diving school or guide to reach this underwater paradise. The area offers divers a variety of underwater landscapes, with its tiny caverns, beautiful lava passageways, and fields of Posidonia oceanica. Though this location is an underwater cave, you needn't be worried as it is accessible to both beginners and experts alike.
Isla de San Andrés
Directly in front of the village of Carboneras is the Island of San Andrés. This small, volcanic island lies offshore and the secrets it holds at its base have proven increasingly attractive to divers. The island was declared a natural monument in 2003 and since then it has benefited greatly from the ban on fishing that was put in place. Now, it is home to an abundance of marine life for divers to observe and enjoy. Another benefit of this location is that divers can take advantage of the protection offered by the island from marine currents.
Diving Centres in Almeria
We highly recommend the following, long-standing diving centres in Almeria: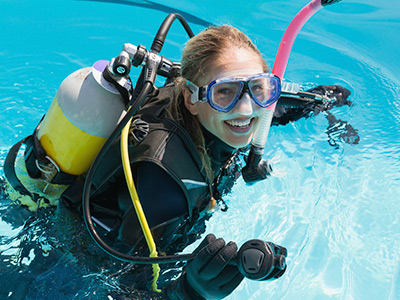 The first is La Isleta Dive Centre (Centro de Buceo La Isleta), which is situated half-way between San José and Rodalquilar in Isleta del Moro. Founded in 2003, the centre boasts a team of diving specialists who will be able to take you on memorable dives, whilst also having a fantastic safety record. From the centre it is only a short walk to the embarkation point where visitors can work towards one of their many available PADI courses covering recreational diving (Scuba Diver, Open Water Diver, etc.), professional diving (Divemaster, Assistant Instructor, etc.) and other specialities – night diving, diving in Posidonia, etc.
The second is Centro de Buceo ISUB San José. Located in San José and established in 1998, it offers the same courses as La Isleta Dive Centre but also includes some more specialist courses, such as free diving. The centre has over 30 diving locations at its disposal, one of them being a trip to the shipwreck of the Vapor Arna. This historic 30-m wreck lies in its watery grave in front of the Cabo de Gata lighthouse, where it met its fate over 90 years ago.
Related
plans