Boat tours:
the ultimate way to experience Gran Canaria
Jumping on a boat and heading out to discover the offshore treasures of Gran Canaria is the ultimate holiday experience. Gran Canaria offers a wide selection of boat tours to choose from, whether you are looking for a short one to two hour boat ride just off the coast to day-long sailing to the neighbouring islands.
Gran Canaria boasts some of the most picturesque coastal landscapes of the entire archipelago which can only be admired from the sea. The best way to discover the epic beauty of the majestic volcanic landscape and the sparkling Atlantic Ocean is by taking a boat tour.
Enjoy a day out at sea with a small-group sightseeing tour with daily and weekly departure times. You can also customise your experience and rent a catamaran or another type of craft, with or without a skipper, and venture out on your own to discover the amazing scenery.
Island hopping is also possible thanks to the regular ferry service to and from other islands, such as Tenerife.
Boating around Gran Canaria
Boating through the pristine waters along the epic coast of Gran Canaria is an adventure like no other. Not only do you get to see the island from another angle but you also discover the incredible seabed from the comfort of the craft itself. Head to Puerto de Mogán and take a 45-minute journey to the bottoms of the sea on the famous Yellow Submarine. You'll plunge down 20 m to and glide by enormous schools of fish and even the watery grave of the fishing vessel, Cermona II.
Most of the boat tour operators are located in southern and western parts of the island, in popular tourist destinations such as Playa del Inglés and Maspalomas. These two areas also harbour some of the island's most striking landscapes, such as the vertiginous cliffs plunging into the Atlantic Ocean between Mogán and Agaete in the Tamadaba Natural Park. It's a stunning sight to behold.
Boat tours are also a great way to head out dolphin and whale watching. These majestic mammals can usually be spotted in the channels separating Gran Canaria from Tenerife and Fuerteventura. The best place to book one of these tours is in the town of Puerto Rico where you'll find a wide selection of operators and packages.
Catamaran in Gran Canaria
The perfect sailing experience awaits you aboard a catamaran. You are in for an unforgettable experience, especially with the sails unfurled, as the craft cuts through the water. You can rent a catamaran from almost any of the ports on the island, including Las Palmas, Playa del Inglés, Maspalomas, Meloneras, Arguineguín, Puerto Rico and Mogán. Note that most operators are located in the south of the island.
Discover the stunning coastline by taking a full-day catamaran cruise. Hire a private charter (min. 2 people) so you can stop and swim at leisure, without having to stick to a schedule.
Boat hire in Gran Canaria
Hiring a boat is an unbeatable plan when on holiday, and a truly unparalleled way to explore Gran Canaria. Why not customise the experience? Pick from a selection of single hulls; catamarans; sailboats; and small and large yachts, with or without a skipper. The larger boats are equipped with cabins, kitchen and bathrooms and make sailing island to island truly pleasurable.
Here are some of the top sailing trips in Gran Canaria:
Agaete-Santa Cruz de Tenerife: more than 38 nautical miles separate these two towns, making it possible to do a round trip in a single day.
Las Palmas-Costa Calma (Fuerteventura): approximately 75 nautical miles separate these two ports. If crossing the channel separating Gran Canaria from Fuerteventura wasn't already an already incredible experience, you'll be spoilt by the sweeping views of the golden beaches of the Jandía Peninsula. Drop anchor and dive into the pristine waters – there is nothing more satisfying.
Agaete-Corralejo (Fuerteventura): you will sail 110 nautical miles over the course of two days to complete this voyage. If you want to do the round trip, you'll need to double that. Corralejo is located in the north-east of Fuerteventura, and is known for its long, sandy coastal stretches.
Maspalomas-Amarilla Marina (Tenerife): 65 nautical miles separate the two most popular tourist destinations in the Canary Islands. You won't be the only ones travelling this span of water – pods of migrating whales are a common sight here.
Gran Canaria party boats
If you are looking for unique entertainment on the water, the Gran Canaria party boats will not disappoint. Why not organise a stag or hen party on one of these boats? Or maybe a family get together? In fact, families are the number one fans of the party boats.
There are also party boats for those looking for a night-time boozy escape. You and your guests must be 18 and over to get on board though!
SuperCat Gran Canaria offers awesome parties on their catamaran. Enjoy five hours of open bar and snacks as you party on deck. This boat is also the heart of the party during Gay Pride Gran Canaria in the marina of Maspalomas. Celebrations take place every year on 1 May.
Hot Paradise Boat Party offers a line-up of top-tier DJs who drop the hottest beats for four hours of non-stop fun under the stars. Check out the website for events.
Related
plans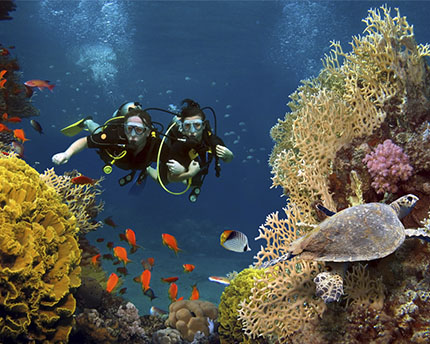 Sports and Adventure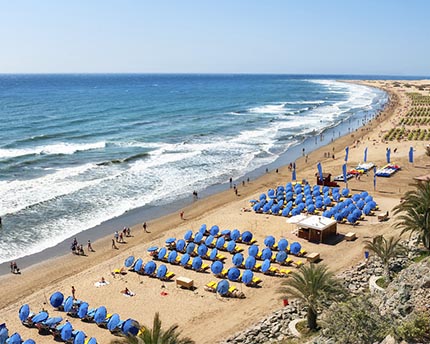 Sea and Beaches