Natural pools on Gran Canaria:
an alternative way of taking a swim
Thalassotherapy – the employment of sea water as a form of therapeutic treatment – is a long-held tradition all over the world and Gran Canaria offers visitors a unique opportunity to partake in its benefits. In the natural pools of Gran Canaria, you can take in the immensity of the ocean without having to brace yourself against the bludgeoning of the waves. In some of the pools you can even contemplate the fact you are taking a dip in a place of special geological importance. What's more, these pools offer scuba divers and snorkelers alike the chance to witness subaquatic life in a unique environment.
These pools are of ethnographic importance, too. Long before they were places of pleasure and relaxation, they were an important source of revenue for the island in another way. They were excellent sources of salt and their original function can still be discerned, especially in Agaete.
Natural Pools of Gran Canaria
There are days in which the swell and currents of the sea surrounding Gran Canaria can make swimming not just an unpleasant experience but also a dangerous one. On those days, there's no better way of enjoying the benefits of sea water than a dip in the natural pools.
Since it has always been at the mercy of strong ocean swells, only about a quarter of Gran Canaria's 236 km coastline is made up of sandy beaches. So, in some cases, the locals created their own 'natural' pools by way of compensation, and these have paid dividends ever since. One of the best things about these pools is the fact that many of them are accessible to all members of the public, from young children to older people and even people with reduced mobility.
The majority of these natural pools are found along the north-east coast of the island but, although they are generally well signposted, they can prove a little difficult to locate. If you are in any doubt, though, ask any one of the locals and they will be sure to direct you and to tell you which ones are best at the time of year you are there.
Agaete
Among the natural pools of Gran Canaria, perhaps the most sought after are those in the municipality of Agaete, also known as the Salinas de Agaete since they were used as salt pans until relatively recent times.
The area next to Las Salinas beach is made up of three natural pools. Of course, they are connected to the sea from where they draw their waters, but a curious thing about these pools is that they are actually connected to each other by underwater tunnels too. This means that these pools are very popular with people who enjoy scuba diving or snorkelling. The challenge of swimming to each pool through the connecting tunnels is an attraction but it also gives the diver the opportunity to see marvellous flora and fauna they're unlikely to see anywhere else. Not only that, the visitors to these pools are also greeted with a fascinating geological phenomenon. The rocks that protect the pools from the waves, those that make up the bottom and the tunnels that connect them are all products of the many volcanic eruptions that have shaped the island over millions of years.
Gáldar
Out of all of the natural pools on Gran Canaria, these pools on El Agujero beach probably have the most 'local' feel to them, since not many tourists actually come this far. What awaits the more intrepid tourist, however, are shallow two pools and stunningly clear water from which you can look out over the clear blue sea. What's more, these are the best pools for people with reduced mobility, as they have handrails at the entrances and even a wheelchair ramp so anybody can enjoy their rare beauty.
In order to get to these pools, you have to wend your way through Gáldar itself, which was once a capital of one of the ancient kingdoms of the island prior to its conquest by the Spanish. They aren't particularly well signposted, but as long as you don't go during one of the surfing or bodyboarding competitions, it is relatively easy to park close to the beach itself.
Arinaga
This is one of the best pools for families since it is protected from the swell of the ocean and it has pristine water that is recycled daily by the tides.
Located in the municipality of Agüimes, this is a popular pool for amateur divers. In fact, many local diving businesses bring their clients here for their first dives, due to the shallowness of the pool and the richness of sea-life to be found there.
In summer, this is a popular pool among locals and one of its main charms is that it is surrounded by a multitude of places to have lunch and dinner in restaurants, informal chiringuitos and terraces. So popular is this area surrounding the Arinaga pool, in fact, that a lovely maritime walkway has been built to provide access to it.
Other natural pools on Gran Canaria
Natural pools of Laja: located just south of the city of Las Palmas, these pools are constantly refreshed by the sea so the water is beautifully clear every day. Also, since these pools belong to the local municipality, they are suitable for all ages and all swimming abilities, with one of the three pools even being Olympic swimming pool length (50 metres).
Charcones del Puertillo: in the municipality of Arucas, the lack of beaches and abundance of rocks inspired the locals to create their own spaces for swimming in the sea. Nowadays, it is an ideal place to take a swim and the pools even have access for people with reduced mobility.
Natural pools of Castillo del Romeral: these two pools occupy a total of 340 m2 of the municipality of San Bartolomé de Tirajana. There is also a large sun terrace nearby that allows visitors to blend the benefits of sunbathing with thalassotherapy.
Related
plans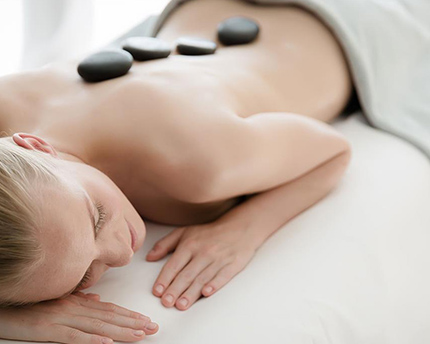 Health and Wellness