Gran Canaria with friends:
enjoy the island together
Gran Canaria is right in the very heart of the archipelago. It is a little over 1,500 square kilometres in size, making it the third largest of all the islands. The climate is warm and the people are friendly. Plus, there are loads of things to do if you're planning a holiday with friends. You'll have the chance to share amazing beaches; ravines; huge cliffs; mouthwatering, surprising cuisine; many different sports; monuments; and an intriguing cultural history. So, get your friends on board and take a trip to Gran Canaria where the climate is warm and the landscape is beautiful all year round.
Here are some of the unique experiences that you simply cannot miss when you travel to Gran Canaria with friends and, since not all groups are the same, they can easily be adapted to suit your preferences. You can't go wrong with some of these suggestions.
Dolphin and cetacean spotting from a catamaran.
Just a couple of miles from the shore, you can spot many different species of whales and dolphins. If you'd like to have the chance to see some of these sociable animals from the safety of a boat, book a trip for you and your friends. Choose between a glass-bottomed boat, designed so that you can enjoy the seabed, or something a little extra special that includes a dip in the sea. In the unlikely case that you do not spot any cetaceans, most companies give guests a voucher so that they can come back another day for free. Boats leave from Puerto Rico on Gran Canaria in the south of the island.
Stroll around Puerto de Mogán market.
Puerto de Mogán is known as 'little Venice' and it has one of the busiest markets in Gran Canaria. It is held every Friday all year round. There is a little bit of everything in the market including arts and crafts, clothes, shoes and food. This popular Gran Canaria market is perfect for spending a morning doing a little shopping with friends. Round it all off with a walk to the pier and a bite to eat in any of the great bars and restaurants.
A walk around Las Palmas city centre, Gran Canaria.
Use one day of your holiday to have a look around the capital city: Las Palmas. Take it easy through Vegueta, the old quarter, and take in the traditional colonial architecture. Don't miss Casa de Colón if you want to learn about the island's history with the Americas, the cathedral and San Antonio Abad chapel. Take a walk along Las Canteras beach and visit the botanical garden (it's the largest in Spain). If you've got some time left over, you could also do a spot of shopping or taste the excellent papas arrugás (Canarian-style 'wrinkled' potatoes) in one of the local restaurants.
A camel ride across Maspalomas dunes.
This is a really fun day out for you and your friends. Book a camel ride across Maspalomas dunes. The trip lasts a little over than half an hour but is well worth the effort. It is not expensive and it is money well spent since you have the chance to see the spectacular landscape which was declared a special natural reserve in 1994. Plus, you'll find that camels are not as unfriendly and grumpy as people make out. Imagine you are Lawrence of Arabia as you travel across the sands on the back of a camel.
An evening in Alfredo Kraus Auditorium.
The Alfredo Kraus Auditorium is a spectacular building that was designed by Óscar Tusquets in 1997. It is the place to go to for a spot of culture and the programme has a little something for everyone. You will love the wonderful building that looks out over the Atlantic Ocean from one end of Las Canteras beach. It was named after the island's most famous tenor. The auditorium is a truly iconic building and an evening there is great way to round off a perfect day with friends in Gran Canaria.
A beach day on Playa del Inglés.
Playa del Inglés is one of Gran Canaria's all-time favourite beaches. In addition to being one of the most visited beaches on the island, it has areas where predominantly young people meet to have fun. There are plenty of surfers and runners, as well as groups of friends just playing with a ball or jumping over the waves. It's a very fun beach to visit and ideal for groups of friends. There is plenty to see and do. You'll love it.
Visit the Canarian Museum to learn more about the history of the Canary Islands.
If you're keen on history and culture, try and include a visit to the Canarian Museum in Las Palmas (Calle del Doctor Verneau, 2). It opened in 1879 and it houses Canarian archaeological and ethnographic collections. It's a perfect place to learn more about the way the indigenous Canarians lived. For example, life in the caves, how they used the island's natural resources, their idols and paintings, textiles, mummification, trepanation and lots, lots more!
Discover contemporary art on the islands.
Gran Canaria is not just about tradition. The island also champions contemporary art. Visit CAAM contemporary art centre which has an excellent collection inspired by modern trends in the world of art. The centre aims to bring visitors into contact with modern art and it organises activities and temporary exhibitions of all kinds.
So, don't think twice. Arrange a holiday in Gran Canaria with your friends and enjoy this friendly, welcoming island that has everything you need.
Related
plans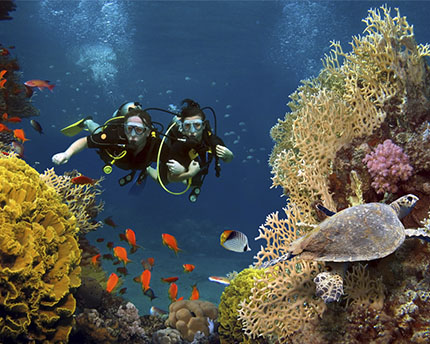 Sports and Adventure