The best
markets

in Gran Canaria
Whenever you travel, markets of all shapes and sizes are a great way of getting a good grip on what the people and traditions are like in that place. Furthermore, they are the perfect place to purchase fresh produce, local delicacies, and local arts and crafts at excellent prices.
Gran Canaria's pleasant climate is clearly one of the reasons why you can find dozens of different markets all year round (almost all towns and villages have one), but particularly during the summer months or at Christmas.
Make no mistake, many of Gran Canaria's streets will be filled with the hustle and bustle of a market, but each one is unique and they are all equally charming. Here is our selection of the very best markets in Gran Canaria. You can visit them at any time of the year. Choose which one you want to go to depending on what you would like to buy, where you are staying, how much time you have (most, but not all of them, are on Sundays) and what you would like to see. Which will be the right one for you?
Sunday markets
Las Palmas market
Las Palmas market has over 400 stalls and it is the most well-known, busy and comprehensive of all the markets on the island. Going to the market in Las Palmas is a Sunday tradition for the locals and it is perfect for visitors too. There is a little bit of everything on sale on the stalls so if you're looking for clothes, shoes, kitchen utensils, home textiles, accessories, fruit, vegetables, flowers, plants and much, much more, this is the place to be.
Where to find it: Ramblas del Alcalde Juan Rodríguez Doreste.
When: Sundays, 9 a.m. to 2 p.m.
La Vegueta arts, crafts and culture market
This market and Las Palmas market complement each other very well. La Vegueta is particularly interesting if you're looking for a quality craft souvenir. You can buy pottery, baskets, jewellery, leather goods, traditional costumes and local sweets. There are around thirty stalls for you to choose from.
Where to find it: Plaza del Pilar Nuevo (to the rear of Las Palmas cathedral).
When: Sundays, 10 a.m. to 2 p.m.
San Lorenzo farmers' market
The busy San Lorenzo neighbourhood holds a weekly farmers' market. Go there to buy local, top-quality foods, many of which have organic produce seals. Fruit, vegetables, cheese, bread, sweets, dips and jams are just a few of the items worth picking up.
Where to find it: San Lorenzo neighbourhood
When: Sundays, 8 a.m. to 1.30 p.m.
Other markets on Gran Canaria
Maspalomas market
This is a very large market with many, many stalls. You can find pretty much anything and everything here, just like in the market in the capital city. Clothes, shoes, accessories, home decor and food are all available for you to buy.
Where to find it: Avenida Alejandro del Castillo, Maspalomas
When: Wednesdays and Saturdays, 8 a.m. to 2 p.m.
Every Sunday between 8 a.m. and 2 p.m. in Maspalomas, there is both a standard market and a flea market where sellers and buyers meet to exchange second-hand items, antiques and collectables.
On alternate Sundays, you can also go to San Fernando farmers market. It is held between 8 a.m. and 1 p.m. and producers sell their goods which include cheeses, honey, jams, bread and sweets.
Vega de San Mateo market
This market is held indoors in a sports hall and local farmers sell their quality produce to regular customers. Fruit, vegetables, meat, cheese, chorizo, traditional sweets and so on are all very popular. Both the range of stalls and the busy environment make for a great day out.
Where: Antonio Perera Rivero, Vega de San Mateo.
When: Fridays and Saturdays, 8 a.m. to 8 p.m. Sundays, 9 a.m. to 2 p.m.
Teror market
This market is one of the oldest on the island (they say that it has been going for over two centuries). There are over 100 stalls in Teror market. They sell typical local produce such as cheese, chorizo, sweet treats and much, much more. You can also buy arts and crafts and clothes. Local shops also open their doors to the public, adding to the options for some great shopping.
Where: Plaza de Sintes and around Nuestra Señora del Pino basilica in Teror.
When: Sundays, 8 a.m. to 2 p.m.
If you're lucky enough to visit the area on the third weekend of July, you will be able to go to Villa del Teror Arts and Crafts Fair between 10 a.m. and 8 p.m. It is one of the top events of the year for local craftspeople.
Puerto de Mogán market
This market is held at the marina and it is one of the busiest on the island, particularly during the high season. It has 500 stalls where you can buy some lovely gifts, souvenirs and crafts. There is also fresh fruit and vegetables, bread, clothes and shoes. In fact, you can find pretty much anything in this market.
Where: The marina
When: Fridays, 8 a.m. to 2 p.m.
Related
plans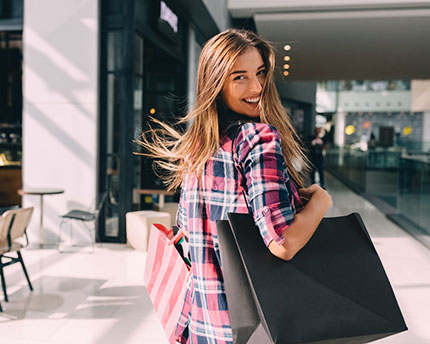 Shopping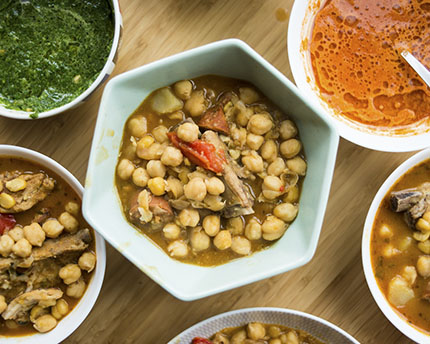 Food and Drinks