Family holidays in Gran Canaria:
a real adventure
Family holidays in Gran Canaria can be quite the adventure. Not only does the island have one of the best climates in the world (you are very unlikely to have to change any of your plans because of adverse weather conditions), it also has plenty of options for keeping little ones entertained. Plus, the island has a perfect combination of nature, beaches, cuisine and magical towns and villages. It's a fail-safe recipe for wonderful family holidays.
Before you decide what you're going to do in Gran Canaria, there are a few things that you should keep in mind. Is there a baby in your family? Are your children the adventurous type? Do you just want to sit back and relax or have you got something a bit more exciting in mind?
Whatever the case, the island has got everything you need to keep children of all ages entertained. Charming towns for evening outings, idyllic coves gently lapped by the waves, boat trips around the coast…everyone, young and old, can appreciate and enjoy these family outings. There are plenty of reasons to book a family holiday in Gran Canaria.
What to do on a family holiday in Gran Canaria
In Las Palmas, swimming in the sea is undoubtedly one of the best activities for children. The Gran Canaria coastal landscape is dotted with family-friendly beaches. There are plenty to choose from including Las Canteras beach right in the capital city and famous Playa del Inglés in Maspalomas (whilst you're there, make the most of your day and surprise your children with an excursion to Maspalomas dunes.
Alternatively, the island also has a number of natural pools that you will all enjoy. Charco de San Lorenzo, in Moya, or Las Salinas de Agaete are just two of them.
Are your children water babes? Then you simply must visit Aqualand in Maspalomas. It has slides and wave machines and you can even swim with sea lions. What more can you ask for?
Whilst water does form an essential part of activities for children in Las Palmas, it's not always all about getting wet. What about taking a trip to the Wild West? Be a cowboy for a day in the Sioux City of Gran Canaria. When you visit this theme park, you'll feel like you're right in the middle of a cowboy film. There are outlaws, cowboys are other Wild West characters. It is clearly one of the most popular and clever attractions for children in Las Palmas.
 Family holidays on Gran Canaria are a real adventure
There are many sides to the island that you will love. The countryside, towns, villages and other magical corners of the island will help to make your family holiday one to remember. Don't forget to include some of the following activities on your itinerary:
Be an archaeologist for a day
There are many, many archaeological remains right across the island and they should always be a key part of a family holiday on Gran Canaria. The Painted Cave museum and archaeological remains in the north-west of the island are some of the best but there are also interesting alternatives to the south, such as Arteara necropolis. Combine a visit with a camel ride around Fataga ravine. 
The landscape on Gran Canaria is a perfect backdrop for family fun. Tamadaba natural park in the western part of the island is a must. There are dense forests, cliffs and ravines in this UNESCO Biosphere Reserve.
But if top family excursions on Gran Canaria is what you're after, don't miss a trip up Roque Nublo, one of the highest points on the island. If the weather is just right, you may spot Teide across the water on Tenerife!
Get to know the marine life
Watersports such as surfing and diving are an integral part of life on the island. However, a boat trip is also a different way of enjoying the water and it will allow you to discover the rich Canarian fauna without having to get wet. A number of companies offer boat trips of up to two hours and dolphin spotting has become one of the top family activities on the island.
Enjoy Canarian hospitality
Gran Canaria is more than just beaches, natural parks and ancient relics. It is also cuisine, festivities and friendly locals. If you travel around some of the towns and villages, you'll get a real sense of why the people on Gran Canaria are so well known for being friendly and laid back.
There are plenty of places that you can go to and delve a little bit deeper into the true essence of Gran Canaria. Try the Vegueta neighbourhood in Las Palmas, the charming fishing villages such as Arguineguín, and the picturesque inland towns and villages.
A little more than just activities for children
If you want a truly memorable family holiday, then you will need something more than just trips and outings. Whilst travelling around the island and making sure that you do plenty of activities is the best way of not missing out, you will also need some time to relax and recuperate.
Hotel Barceló Gran Canaria is the perfect place to do this. With your accommodation sorted, you can indulge in some of the island's cuisine (don't miss the well-known Canarian cheese, stroll through the markets or spoil yourself with a day at a spa. You will have some great family experiences and you'll all be desperate to come back again.
Related
plans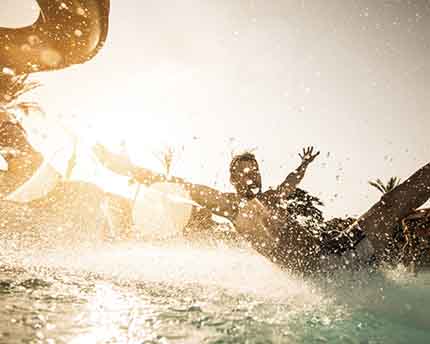 Leisure and Entertainment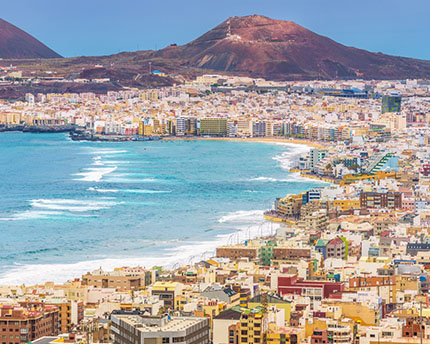 Places of Interest