The best music festivals in
Madrid at a glance
Madrid residents who have long loved listening to live music will admit that, until recently, Madrid wasn't exactly considered a big hitter when it came to music festivals. In fact, it's roundly acknowledged that you used to have to travel to the coast when festival beats started to play each summer. Fortunately, that's now a thing of the past and these days Madrid can hold its head high as one of the Spanish cities with the widest range of music festivals in terms of their size and genre. And it's no wonder, if you consider the fact that some music promoters have already described a 'bubble' when talking about the growing volume of festivals that have exploded in Madrid—there were 850 events in 2018 alone.
Although there are festivals throughout the year, the live music 'high season' starts at the end of May, when things kick off in Madrid with summer events like Tomavistas. They're followed by a string of names that are now familiar to everyone: Mad Cool, DCode Festival, JazzMadrid, Blackisback Weekend, etc. These events are held in large venues in the Spanish capital, such as the Caja Mágica or the IFEMA fairgrounds. Below we fill you in on all the details about these essential dates in the Madrid calendar—there's something for all ages and tastes. Coming with us?
Mad Cool, the unchallenged star of Madrid's summer festivals
Let's start with Mad Cool, the Madrid music festival that currently holds the top spot. Since it was launched in 2016, this event has opened its doors every year in the first fortnight of July, attracting rock legends, modern pop and electronic music stars and up and coming talent from the Spanish and international music scene.
It's held in outdoor spaces at the Recinto Ifema-Valdebebas—renamed the Espacio Mad Cool—and differs from the other festivals because it draws both musicians and also an eclectic range of other forms of expression such as art, fashion and food.
To get an idea, since it was launched it has welcomed famous international bands such as the Foo Fighters, Green Day, Massive Attack and the Arctic Monkeys. In terms of Spanish groups, highlights have included indie singer-songwriter Iván Ferreiro and fresh talent such as Carolina Durante.
The company organising the event offers ticket-holders (both one-day and three-day passes) free return transport from the Espacio Mad Cool to the centre of Madrid from 1:30 AM to 5:30 AM.
Further information: https://madcoolfestival.es/
DCode Festival, the university festival par excellence
The DCode Festival is normally held at the beginning of September and winds down the summer in style with a one-day party that includes almost 18 hours of live music, in the style of a European festival.
It was first held in 2011 and takes place in the well-connected sports grounds of Cantarranas, which belongs to the Ciudad Universitaria campus of the Universidad Complutense de Madrid. In past years spectators have enjoyed concerts by big names from the Spanish and international indie and rock scenes, such as Crystal Fighters, Imagine Dragons, Neuman, Natalia Lafourcade and Hinds, among many others.
Essentially, DCode Festival is an event with music for everyone where you can choose the times that suit you best. Admission is free for children under 10 so it's also a great option for families.
Further information: https://dcodefest.com/
JazzMadrid, an international jazz festival
The most important international jazz festival in Spain is held in Madrid in late autumn. Known as JazzMadrid, this event lasts almost a month and takes place in different music venues across the capital, functioning as a wide-ranging meeting point for the world of jazz music. It's principally organised by Madrid City Hall and the main venue is the Conde Duque Cultural Centre.
The programme includes everything from the most traditional to contemporary jazz, with space for specific concepts such as new jazz artists, Spanish jazz and jazz by women.
It has seen concerts by many of the big stars of the jazz scene during its history, such as Hiromi Uehara, Gregory Porter, Robin McKelle, René Marie, Niño Josele and Javier Colina, among many others.
There is also a simultaneous cinema, talks and masterclass programme that aims to examine in greater depth, for example, the role of jazz in the films of Woody Allen, or the use of specific instruments in creating jazz as described by the musicians themselves.
Further information: https://festivaldejazz.madrid.es/
Other music festivals in Madrid
As we mentioned above, there has been an impressive boom in music festivals in Madrid in the past five years. This becomes very clear when you take a quick look at the other festivals that are held in the capital throughout the year.
For example, Rivas Rock in Rivas-Vaciamadrid is a unique showcase for Spanish rock music. Some of the most important bands that have played during its brief history include Ska-P, Rosendo, Porretas, Boikot and Los Suaves. Rivas Rock is held at the beginning of May.
A Summer Story is the big event for electronic music and it will take place for the fifth time in 2019 with renowned international artists such as Carl Cox, Don Diablo, Above & Beyond and Oliver Heldens. It's held at the end of June in the Ciudad del Rock in Arganda del Rey.
Soul and blues have their moment at Blackisback Weekend, an Afro-American music festival with a wide range of guest artists. This is also held in Conde Duque at the end of June.
Related
plans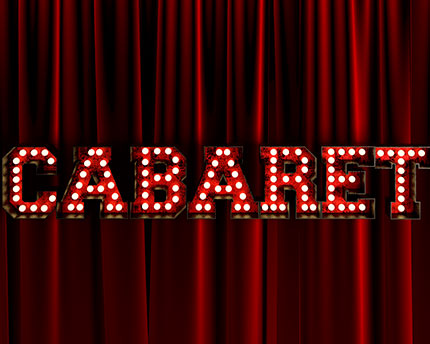 Leisure and Entertainment