A night out in Valencia:
the city that introduced Spain to clubbing
Valencia might well be one of the cities that transforms the most when midnight strikes. What during the day seems to be welcoming and family friendly at night becomes vibrant and boisterous. And for good reason. We're talking about the city that introduced clubbing culture into Spain with the legendary Ruta del Bakalao dance clubs route, when the dictatorship had relinquished its grasp just a few short years before. That might be why Valencians are known as nightlife royalty. Although, as is the case with all stereotypes, there's limited truth to that, nobody can deny that there's no shortage of nocturnal entertainment in Valencia. There's everything from restaurants where you can go for dinner, pubs where you can have the first drinks of the night, and a wide selection of clubs and concert venues where you can enjoy different styles of music.
At night, on the streets of Russafa and El Carme neighbourhoods, in the Port of Valencia or on Carrer de Joan Llorenç street, you'll hear people say "una cassalleta i mon anem," which basically means "just one last casalla shot and we'll go." Casalla is a classic Valencian drink and suggesting you have 'just one more' is an excellent way of making sure the night never comes to an end. You might even find yourself saying it as the first light of dawn appears in the sky.
On the razz in Russafa or on the tiles in Eixample
The neighbourhood of Russafa is part of the Eixample district. It's tipped to have all the right ingredients to become the Valencian equivalent of Lavapiés in Madrid. Its streets are bursting with life all day long with a buzzing social, cultural and gastro scene that's pretty mainstream. During the Moorish occupation of Valencia, the lands of Russafa were the country estate of the Arab governor, where the elite would come to relax and unwind. These days, both Valencians and visitors do likewise thanks to the impressive selection of restaurants, bars and clubs.
Free cancellation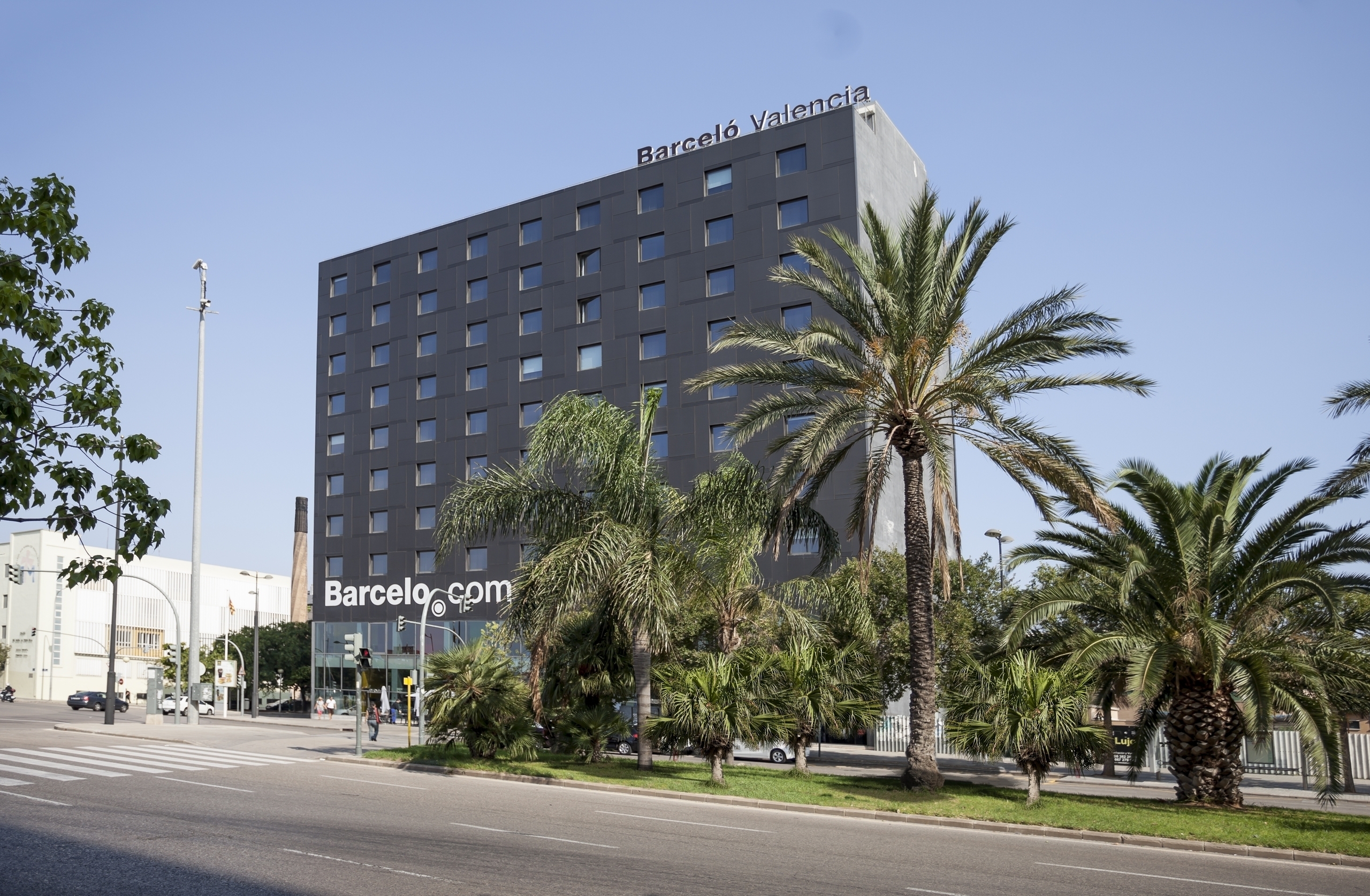 Before you start drinking you need to line your stomach, and in Russafa you can take your pick of cuisines from all over the world. La Conservera (Carrer del Literat Azorín, 18) pays tribute to Portuguese preserves and the Nozomi Sushi Bar (Carrer Pere III el Gran, 11) takes the prize for the very best Japanese food in Valencia. At Ancón (Carrer de Lluís de Santàngel, 20) you can sample the city's best Peruvian ceviche, and at La Llorona (Carrer Pintor Salvador Abril, 29) you'll adore the home-made tortilla chips with delicious guacamole. For a taste of Spanish cuisine try Maipi (Carrer Mestre Josep Serrano, 1), a traditional beer house that won't disappoint you with its snails in sauce, or La Tasqueta del Mercat (Carrer Mestre Aguilar, 2), that serves generous sharing platters, the ingredients for which are picked up at the nearby Russafa Market.
If you prefer to kill two birds with one stone, snacking on finger food whilst enjoying the first drinks of the night, then head for one of these two spots: the Café-Pub Cyrano (Carrer Pintor Salvador Abril, 10), with a long underground tradition; or the Olhöps Craft Beer House (Carrer de Sueca, 21), a minimalistic space with 10 artisanal beers on taps and nearly 100 different bottles. But the restaurants aren't the only thing you can get your teeth into. In Russafa, there's a huge selection of clubs, many of them LGBT. The Nylon Club's (Gran Via de les Germanies, 31) décor verges on the psychedelic and plays everything from electro to indie and grunge. Pub Planet (Carrer de Sueca, 63) plays both current hits and classics, and Radio Transito (Carrer del Literat Azorín, 6) has a similar vibe with its eighties style, offering a broad selection of gin and tonics. There's table football and pool included.
Paella and clubs in the Port of Valencia
As is the case with lots of coastal cities in the south-east part of Spain, much of the nightlife revolves around the port area. It's pretty obvious why: a breeze, Mediterranean views, music and dancing. What more could you ask for? In the Valencia Marina you'll find restaurants where you can enjoy a true Valencian paella in the evenings, like L'Estimat and La Pepica which can be found on Avinguda de Neptú. On top of that, there are plenty of spots that are perfect for the first round of drinks. Try Malabar, a beer house located on the first floor of Veles e Vents, a building with a simple, minimalist design that was inaugurated during the celebration of the America's Cup in 2007.
If you fancy a dance, then the port area offers a few different options. What they've all got in common is the tourist crowd they attract, and their up-market vibe. Both High Cube and Akuarela Playa have large summer terraces where you can dance along to house music played by both Spanish and international DJs, with great views out over Platja de la Malva-rosa beach and the sea.
Alternative nights out in Joan Llorenç
The area of Joan Llorenç is in the district of Extramurs, an area of Valencia that grew up when the city was expanding at the end of the nineteenth century. It's a humbler zone when compared to its fancier cousin, Eixample. But that doesn't mean it has less to offer entertainment-wise. It's just a little on the alternative side. Bisecting the neighbourhood of La Petxina from north to south, Carrer de Joan Llorenç street (and its surroundings) is an institution of the Valencian night, with plenty of salsa, rock and pop. It's been famous since the nineties thanks to its iconic pubs which are buzzing with activity and wide variety of restaurants.
La Bodeguita (Carrer de Joan Llorenç, 60) has a welcoming feel to it and plenty of tapas and rice dishes, so it could be a great place to get the night started. Taula de Paula (Carrer Pintor Vila Prades, 6) could be another option. Its Mediterranean menu includes snails in sauce, barbecued meats and seasonal vegetables.
If you've got itchy feet you should make a beeline for other legendary spots in the area, like Akuarela Pub (Carrer de Joan Llorenç, 49), with its throwback karaoke. Buying a drink here will get you free entry to the open-air club of the same in the port. However, if there's something that the area of Joan Llorenç is known for, it's its variety of music. You'll find everything from flamenco shows in the Café del Duende (Carrer Túria, 62), to garage-rock and punk concerts at Magazine Club (Carrer Pérez Escrich, 19) and El Loco (Carrer l'Erudit Orellana, 12).
El Carme, partying in the neighbourhood where Valencia was born
When talking about nightlife in Valencia we can't leave out the city's old town. El Carme is one of the neighbourhoods that make up the Ciutat Vella district, which has a thousand years of history and is brimming with art but is also home to all kinds of restaurants, bars, pubs and clubs.
For dinner, there's a wide range of restaurants here, many of which have adopted the concept of market cuisine—food made out of ingredients bought that very same day. For example, La Lola (Calle Subida del Toledano, 8) specialises in Valencian rice dishes, and La Comisaría (Plaça de l'Arbre, 5) focuses on Asian-Mediterranean fusion tapas.
For the first drinks of the night, you can head for a few cafés that morph into bars come midnight. El Café de las Horas (Carrer del Comte d'Almodóvar, 1) is a legendary spot in this area, blending eccentricity and fun. The Café Lisboa (Plaça Doctor Collado, 9), roaring-twenties themed, won't let you down with its Caribbean cocktails.
The Fox Congo (Carrer Cavallers, 35) is a hybrid between pub and club. Its buzzing atmosphere makes it the perfect stepping stone to venues that come alive later at night. As the night wears on, try Peter Rock Club (Carrer de Quart, 26), which puts on indie-style gigs or the Jimmy Jazz Glass Bar (Carrer de Baix, 28), which does what it says on the tin, with jazz performances in an intimate, mysterious setting.
Related
plans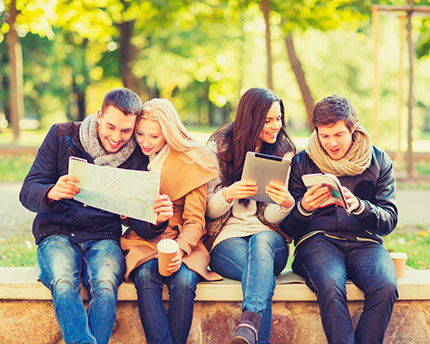 Leisure and Entertainment