Carrer Colón in Valencia,
a fusion of shopping and Modernist architecture
Carrer Colón is Valencia's street that never sleeps because it's home to the most important shops in the city. Its right-hand pavement (if you face the direction traffic flows) follows the old path of the medieval wall that protected Valencia from enemy incursions; it marks the line where the city was expanded at the end of the nineteenth century. Bustling Carrer Colón is also one of the most expensive streets in the Valencia Autonomous Region in terms of housing and for opening a business. So it's perhaps no surprise that these shops are some of the few stores in Valencia that have the freedom to choose their opening hours, with the resulting criticism that employees struggle to find a work/life balance.
From the Plaça de la Porta de la Mar to the Plaça de Bous (Valencia's Bullring), not only are visitors spoilt for choice with stores selling clothes, shoes, bags and accessories, but they can also admire a large number of nineteenth-century buildings that are excellent examples of Valencian Modernist architecture.
Birth and growth of Carrer Colón
There was once a time when Valencia was little more than an irregular hotchpotch of medieval streets, now known as the Ciutat Vella (Old Town), and neither Carrer Colón nor the businesses found here yet existed. In its place lay the south-east stretch of the wall and remains of this fortification can still be seen at the Colón Metro station at Plaça dels Pinazos. In fact, Carrer Colón, now considered Valencia's backbone, was created at the precise moment the wall was pulled down to expand the city by creating new blocks for housing.
However, it wasn't initially the focus point of commercial activity in Valencia. Until El Corte Inglés moved here in 1977, Carrer Colón was a street of horse-drawn carriages, tram lines and working class passers-by. The older generation recall a time when it was lined with stores selling spare car parts that pulled down their shutters on the weekends, emptying the street of life. It was the arrival of the big department stores in the 1980s that moved the heart of shopping activity in Valencia from the traditional Avinguda del Baró de Càrcer to Carrer Colón and since then it's been a magnet for the big chains.
Free cancellation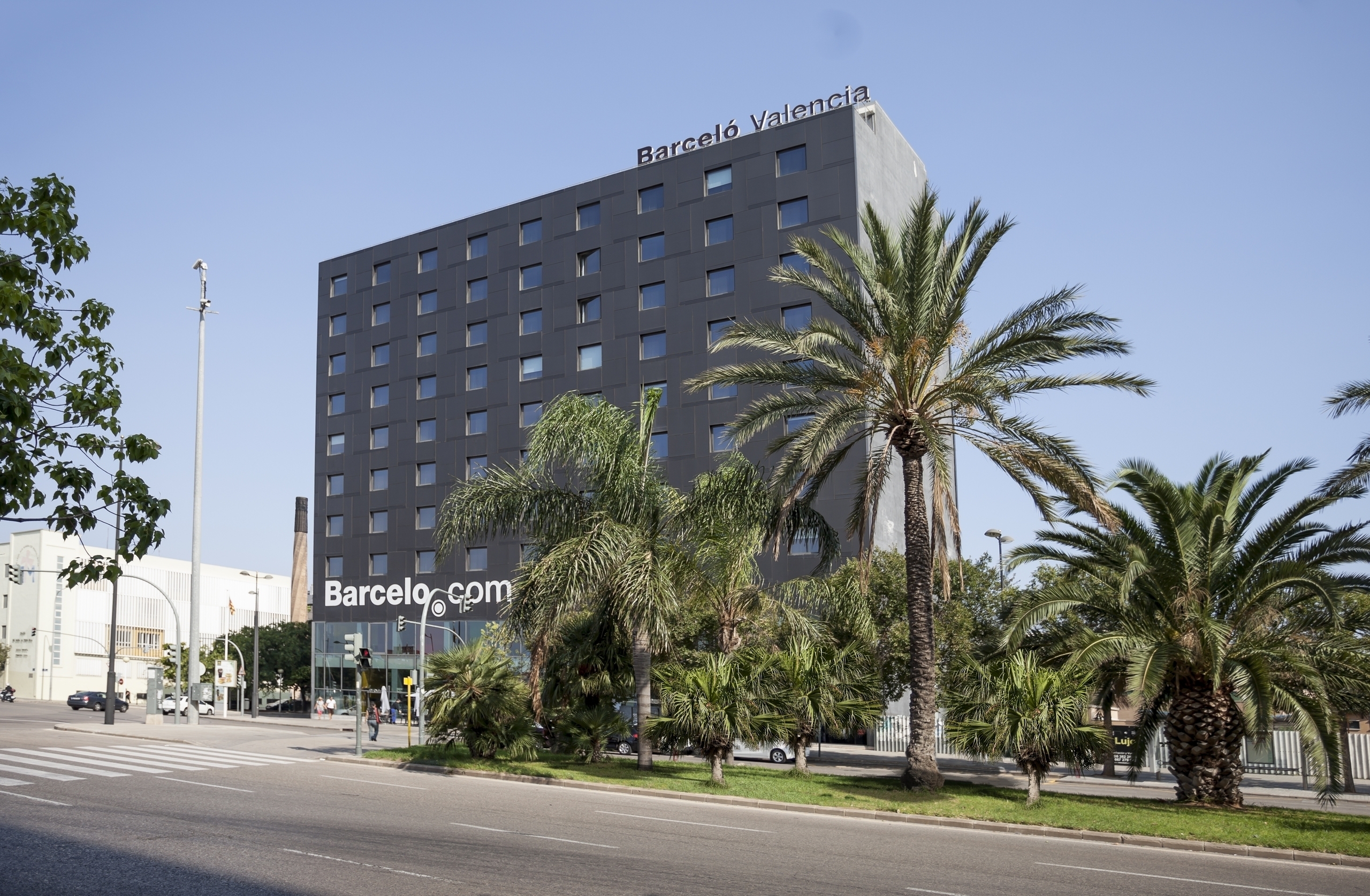 Carrer Colón today
These days, Carrer Colón has three lanes running in one direction making it one of the widest streets in Valencia. Given its width, and its façades sporting all the big brand names, it's inevitably compared by some to Gran Vía in Madrid. If you want to go shopping in Valencia, Carrer Colón is your street. However, a recent study revealed that it's the fifth most expensive street in Spain, so its shops don't leave much room for tight budgets.
In terms of fashion, it boasts twenty-one stores, Zara and the other brands in the Inditex family being the most numerous. If you're looking for accessories and shoes you can choose between eight shops, including Misako for bags and Parfois for costume jewellery. Cosmetics also have a foothold and you can browse Yves Rocher and Rituals or check out the latest electronics at Apple and Media Markt.
However, as we mentioned earlier, Carrer Colón is far more than the street itself. The recent refurbishment of neighbouring Mercat Colón market gave a further boost to shopping activity in the area and numerous more discreet, yet more exclusive, shops opened in the Eixample neighbourhood. To draw a further comparison with Gran Vía in Madrid, the area surrounding the Mercat Colón is reminiscent of Calle Serrano in the capital.
From shops to Modernist architecture
But it doesn't all have to be shopping and spending. Carrer Colón may have alluring signs and appealing shop windows, but it also has one of the largest groups of Modernist buildings in Valencia. These fascinating constructions are over a hundred years old and their romantic design transports you back to the beginning of the twentieth century when Valencia shrugged off its provincial air to stand at the forefront of the avant-garde.
While the Mercat Colón is often the main draw, there are several other Modernist attractions in the close vicinity. The Ferrer building at No. 29 Carrer de Cirilo Amorós dazzles with its fantastically curved façade and No. 74 in the same street, the Peris building, is eye-catching for its profusion of floral ornamentation. Gran Via del Marqués del Túria also boasts some of these magnificent buildings and Casa Ortega and the Chapa building are the two most characteristic. However, the Casa dels Dracs [House of the Dragons] takes the grand prize—its evocative name pays tribute to the winged beasts that decorate the façade. If you look closely, you'll also find further examples of 'fantastical medievalism' such as a steam engine with wings and huge floral decorations. It's even more surprising to learn that the Falange Española [Spanish Phalanx] party set up its offices in this building following the victory of dictator Francisco Franco in 1939.
Information of interest
How to arrive
By bus: Routes 5, 13, 32, 62, 81, N1 and N8.
By Metro: Lines 3, 5, 7 and 9 stopping at Colón station (MetroValencia).
Related
plans