Mercat Colón in Valencia,
where the past meets the avant-garde
El Mercado de Colón es uno de los lugares más singulares del Ensanche de Valencia. Nació para satisfacer las necesidades de suministro de alimentos de la creciente burguesía de principios del siglo XX. Se construyó en un bonito estilo modernista, que atrajo a buena parte de la población de Valencia de la época. 
The Mercat Colón (or Mercat de Colom) is one of the most unique places in Valencia's Eixample neighbourhood. The market was created to supply food to the growing bourgeoisie at the beginning of the twentieth century. It was built in an attractive Modernist style that appealed to much of Valencia's population at the time.
After it was refurbished at the beginning of this century, it became a popular meeting point for locals and visitors to the city. People are drawn to the market because they can enjoy the best of Spanish and Valencian cuisine at different stands offering fresh produce and cured meats. It also draws crowds to its restaurants and various stalls where you can enjoy dishes that are prepared on the spot.
A particular highlight among the many food options is the creative cuisine of one of Valencia's most renowned chefs across Spain and around the world: Ricard Camarena.
Origins of the Mercat Colón
The Mercat Colón is located in the heart of Valencia's Eixample neighbourhood, one of the main shopping areas in the city. It opened in 1916 when it became necessary to create a market that could offer fresh produce to the new neighbourhood.
The project that won the public tender was designed by the architect Francisco de Mora. He trained in Barcelona under the wing of some of the great masters of Catalan Modernism, such as Domènech i Muntaner and Puig i Cadafalch.
Free cancellation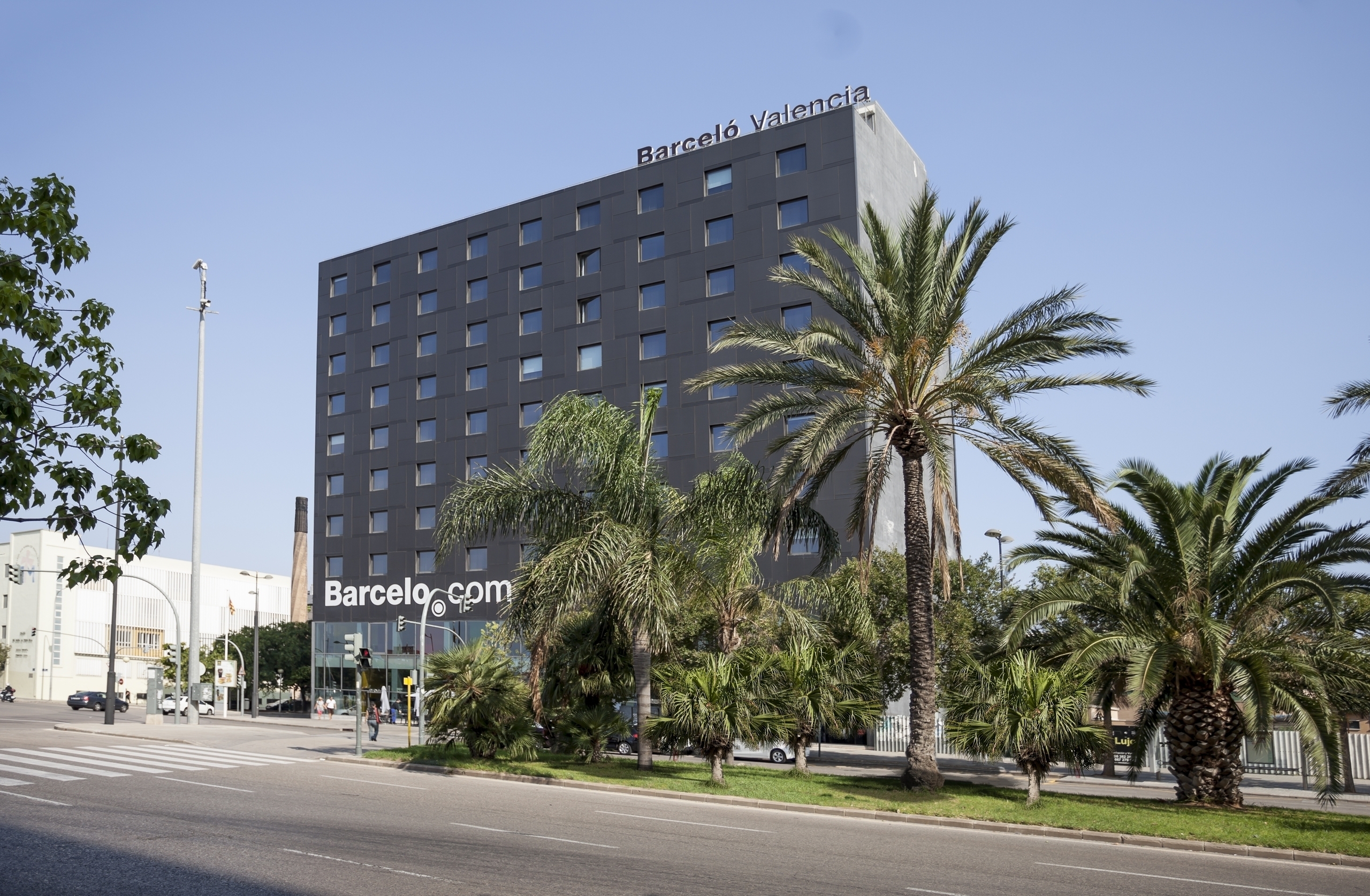 Francisco de Mora designed a longitudinal space with three naves, closing the façades at each end with brick and stone and imitating triumphal arches. The Valencian people quickly took the building to their bosom thanks to the beauty of its design and the quality of the products that were sold here.
For decades, the Mercat Colón was a reference point for Valencia and in a barely concealed competition with the Mercat Central (vincular a URL correspondiente), the best products from Valencia's fields, vegetable gardens and fish markets arrived here daily.
In 2013, almost a century after it was opened, it was decided that the market needed a comprehensive refurbishment to strengthen its structure and improve any elements damaged by the passing of time. Taking advantage of the building works, a decision was also made to give the market a new feel and to transform it into a culinary centre.
Today you'll find stands that sell food produce and others offering freshly prepared dishes and drinks of every kind all nestling alongside each other. The project also involved transforming the lower ground floor into a restaurant and a shopping area.
The complex flows together through the creation of six glass cubes and escalators that are set to a backdrop of trees growing from the lower floor and a waterfall.
Stands in the Mercat Colón
Lovers of gourmet food should know that the Mercat Colón is a genuine Mecca for fresh produce that you'll be thrilled to take home with you. You could buy meat from Carnes Varea, fruit and vegetables from Fina, fish from Martín & Mary and cured meats from Manglano.
Visitors also have the chance to eat at some of the stands and enjoy food cooked on the spot. Some of the best options are:
Las Cervezas del Mercado: Spanish and international beers, including some hard to find labels and brands that are only sold here. They all combine perfectly with delicious signature sandwiches and can also be purchased to take away.
Pantalán 5: A café that is closer to a gastrobar. It prepares a different rice dish each day and is also the perfect spot for an after-work gin and tonic.
Bocados Café: Famous for its sandwiches that can be enjoyed at any time of day, it also has great milkshakes and frappé coffee.
La Mie Dorée: One of the best terraces in the city, even in winter thanks to its outdoor heaters. It makes an ideal stop whenever you have a free moment, from a breakfast coffee to a pre-dinner gin and tonic, a glass of cold orxata (tiger nut milk) or a lunchtime beer. It's also famous for its cocktails.
Mi Cub: The ideal place for trying some of the products actually sold in the market. Vegetables from Fina, cured meats from Manglano and gourmet hamburgers from Varea—all can be enjoyed on a lovely terrace.
Ricard Camarena and other restaurants in the Mercat Colón
Valencian chef Ricard Camarena is firmly committed to the Mercat Colón. In fact, you can visit two of his establishments here: Habitual and La Cambra.
Habitual reveals the famous chef's most modern and contemporary side and the stars of the menu are products from the Valencian field and other regional flavours. Not only open for lunch or dinner, Habitual can also be used for exhibitions, presentations, concerts and parties.
La Cambra is a space for private events and is notable for its elegance, luxury, artistic details and air of exclusivity. It's located in the upper part of the market and serves some of the most celebrated dishes from the Camarena universe.
At the Mercat Colón you can also enjoy food at the following places:
Momiji: Japanese food made exclusively from seasonal products following the kaiseki-ryōri principles of cooking. Diego Laso, at the helm, is famous for being one of the best sushi chefs in Spain. Best of all, diners can see the food being prepared in an open kitchen, creating a wonderful culinary show.
Ma Khin Café: Fusion cuisine by chef Steve Anderson. Here you can enjoy Burmese-style curries, Sichuan stir fries and typical Mediterranean salads, all made with fresh, colourful produce.
Information of interest
How to arrive
On foot: the Mercat Colón is in Calle Jorge Juan, 19, about a 15 minutes' walk from the Plaça de la Mare de Déu by the cathedral and 10 minutes' walk from Plaça de l'Ajuntament.
By bus: Colón stop, routes 5, 10, 13, 32 and 81.
By Metro: Colón station.
Opening times
Monday to Thursday: 7:30 AM to 2:00 AM.
Friday and Saturday: 7:30 AM to 3:00 AM.
Website
Related
plans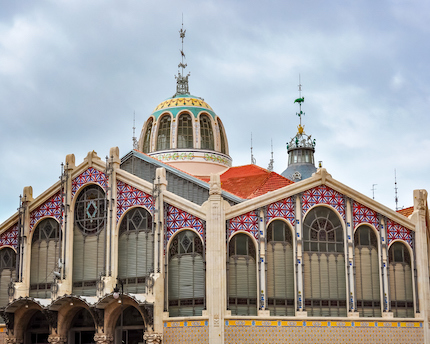 Food and Drinks