Going out in Marrakesh,
the best cafés and nightclubs</span
Marrakesh is one of the liveliest cities in Morocco when it comes to nightlife. In addition to its busy daytime routine, it also has interesting nightlife to explore if you're visiting.
As we know, Marrakesh has two very different faces. The well-known medina, traditional and always crowded, and the new area, which is more western and where certain Moroccan customs seem to fade away.
In this article we'll tell you how to party in Marrakesh, which clubs to visit and some tips on nightlife in this imperial city.
Heading out in Marrakesh's medina
The labyrinth of streets that make up the medina of Marrakesh hides some interesting options that you can make the most of to keep the day going. The hub of life in the medina is undoubtedly the Jemaa el Fna Square, where street musicians and other performers put on their own shows to liven up the atmosphere. This point can be a good place to start the night in Marrakesh, to have dinner at one of the food stalls, or visit a café in the surrounding area.
Free cancellation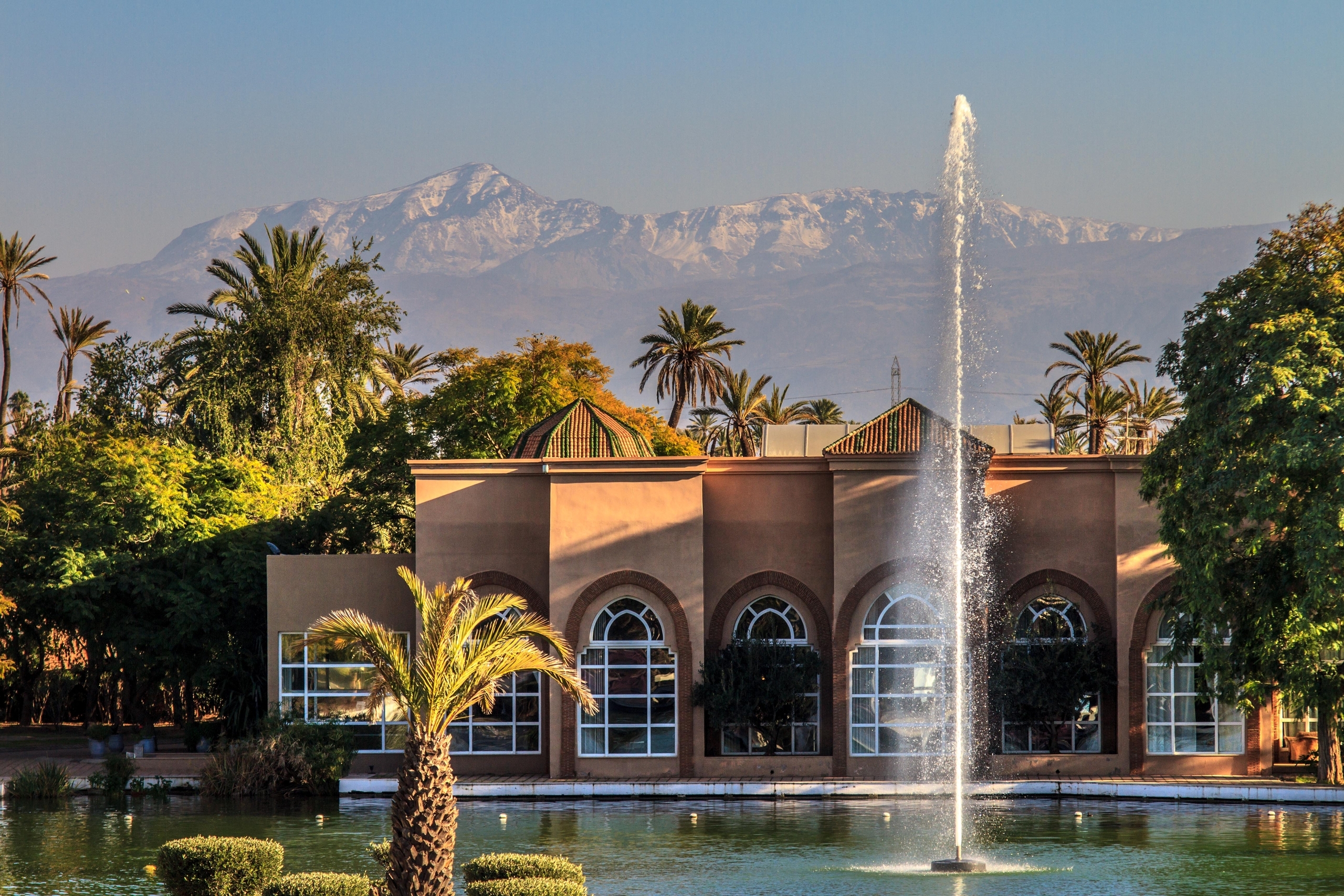 In fact, in the area around the square, you'll find some interesting bars where you can have a drink or a cup of tea. Remember that it's very difficult to find places inside the medina that serve alcoholic beverages.
In the medina you can visit cafés with a rooftop terrace, such as Le Salama or Dar Anika, both of which have a romantic feel and riad-like décor. From Le Salama you can see the Atlas Mountains by candlelight while you dance.
Without a doubt, the best-known landmark in the medina is Café Árabe, a restaurant and cocktail bar (this time with alcoholic drinks), which has a wonderful outdoor terrace. An evening in any of them is a fantastic way to experience Marrakesh at night.
Nightlife in the medina ends around 22:00 or 23:00, when everything starts to close.
Out and about in the new area
The new Marrakesh also wants to carve out a niche for itself in the city's nightlife. The neighbourhoods with the most nightlife are Hivernage and Gueliz, two neighbouring areas to the west of the centre of Marrakesh. Trendy cafés, restaurants, hotels, and nightclubs make up the wide range of entertainment on offer in the new area.
After dinner in the medina, many people head to these two neighbourhoods to go out in the new part of town, where you'll find European-style nightlife. In general, going out at night in the new Marrakesh is very safe; there's a good atmosphere and plenty of options to choose from.
Main nightclubs in Marrakesh
Beyond cafés, terraces, and chill-out spots, if you're a party animal you should know the best nightclubs in Marrakesh to make your stay in the imperial city more than perfect. All the big nightclubs are in the new area.
Pacha Marrakech
This enormous chain of Mediterranean nightclubs also has a venue in Marrakesh with what is considered to be the largest nightclub in Africa, with a capacity for 3,000 people. Pacha Marrakech has several dance halls and a swimming pool overlooking the Atlas Mountains. Of course, the DJ line-up is the same as at the other Pacha clubs and is first-rate.
Theatro
A former theatre converted into a nightclub has become one of the most popular nightclubs in Marrakesh. World-class DJ sets make Theatro a must when it comes to partying in Marrakesh. It's undoubtedly one of the best nightclubs in Morocco and has different sessions every day.
Montecristo
This restaurant in the Gueliz neighbourhood has a rooftop terrace perfect for a chill-out night under the Marrakesh sky. Montecristo is a beautiful and elegant restaurant that transforms into a nightclub that hosts one of the best parties in town.
Nikki Beach
A beach in Marrakesh? You can go to Nikki Beach, which brings to the imperial city its brand that's already well known in places like Ibiza or Miami. It's located in the palm grove of Marrakesh and is a genuine beach club for those hot nights when you just want to get in the pool.
Silver
Le Silver is another must for going out in Marrakesh and one of the biggest clubs to open recently. Again, an Ibiza-style club in the Hivernage district. Every day, there's a different session with internationally renowned dancers and DJs.
Le Bar Churchill
Renamed in honour of the British Prime Minister after a visit, Le Bar Churchill has the feel of a 1930s cocktail bar: lavish, with leopard-print carpet, red leather walls, and lots of jazz. There's a dress code.
Tips for a night out in Marrakesh
No, Marrakesh isn't dangerous at night. It's true that the medina area, with its mazy narrow streets and poor lighting, can be intimidating at night, but in general there are no major risks. If you feel unsafe or have to return to a riad inside the medina, you can always take a taxi.
Going out at night in modern Marrakesh, on the other hand, is more like going out in a Western city. Here it's easy to drink alcohol and even buy it in a supermarket.
And as we mentioned in our article on tips for travelling to Morocco, if you're travelling during Ramadan, eat and drink discreetly during the fast to avoid any provocation.
Free cancellation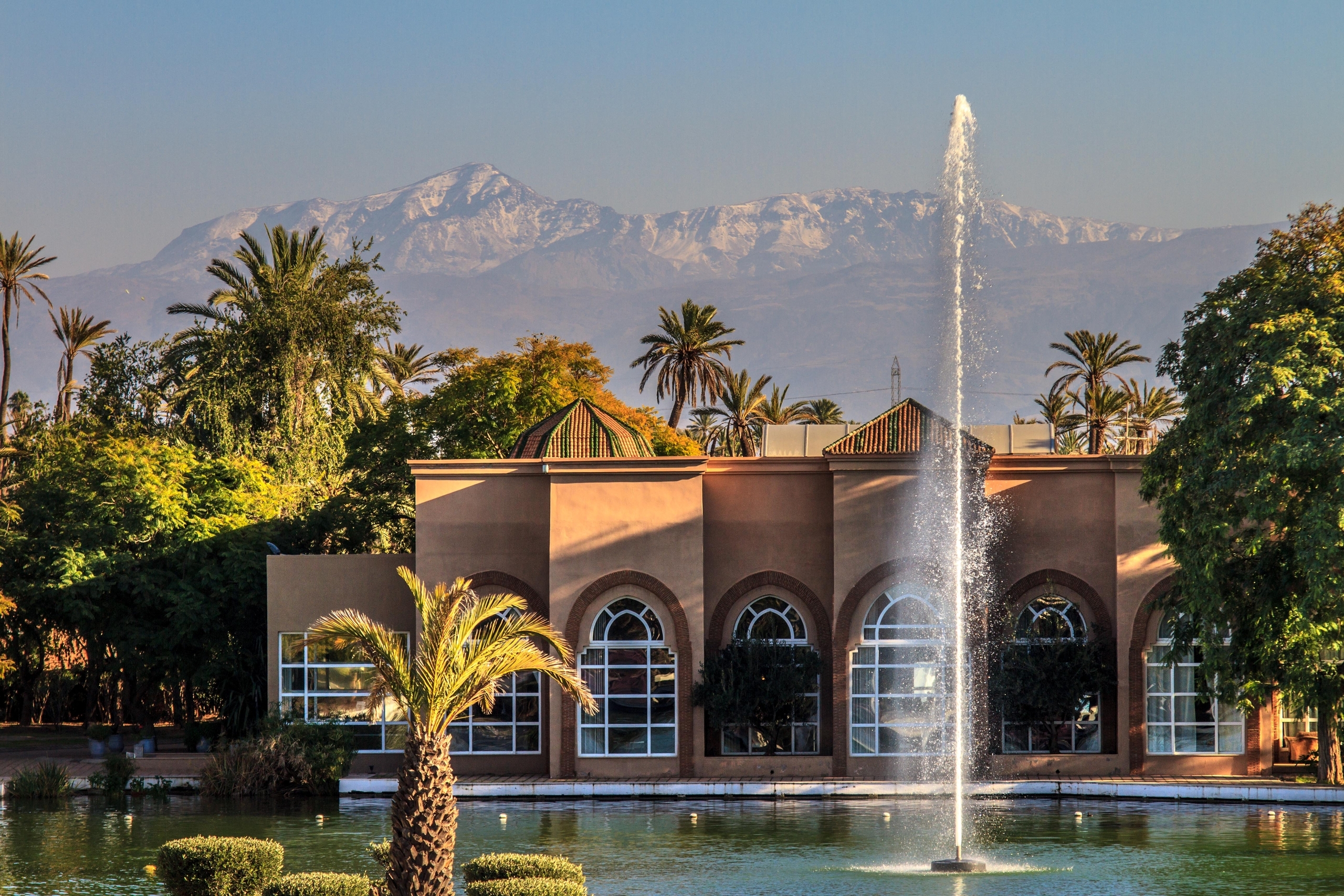 Related
plans