Cabo Girão,
the best views of Madeira
Many call Madeira the "Garden of the Atlantic" or the "Island of Flowers", and rightly so, as the archipelago has been blessed by nature and a blanket of green surrounds virtually every corner of the island. The beauty of its gardens, the lushness of its natural spaces where the laurel forest reigns, and the power of its waterfalls are striking for all who visit them. However, there's one thing we aren't usually prepared for when we travel to Madeira, and that's vertigo. We may experience vertigo when approaching places like cabo Girão, with its towering cliffs, when climbing the cable car in Funchal, or when walking the trails near Ponta de São Lourenço. In Madeira, you'll experience exciting moments both on the coastline itself and on its highest peaks.
The best way to get around Madeira is by car because it gives you a freedom that you won't get with other means of transport. It also allows you to improvise, since on this island, as in the Canary Islands, the weather can be very different in the north and south. In this way, you can move around the island to escape the rain or to find spectacular spots such as Cabo Girão, in the municipality of Câmara de Lobos.
Around cabo Girão
The records that many tourist publications mention in their guides are always interesting. They claim that Cabo Girão has the highest sea cliff in Europe. Although this isn't actually the case, as there are higher sea cliffs in Norway, Spain, and other countries, this cape does have a height of some 580 metres. These cliffs are very spectacular not only because of their height but also because of their diamond shape, their reddish hue, and their appearance of being an impassable barrier. At their feet is a leafy cultivation area that almost reaches the seashore and can be reached by cable car.
Free cancellation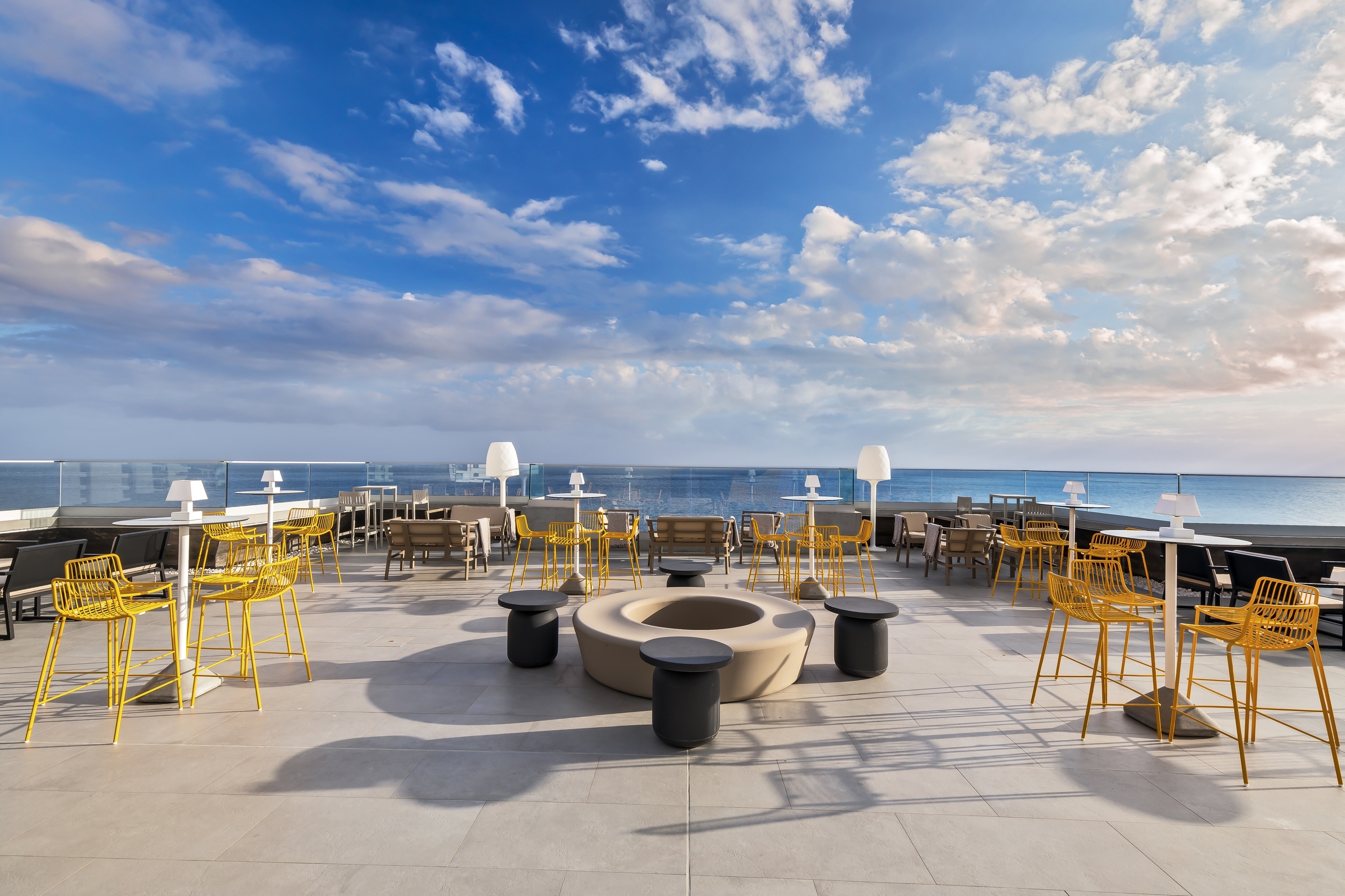 Cabo Girão viewpoint
The best way to admire the scenery in this area is to head to the Cabo Girão viewpoint, with an amazing glass platform (skywalk) suspended almost 600 metres above sea level. If you don't suffer from vertigo, you'll love walking along this glass-floored balcony to admire the beautiful panoramic views of the fajãs (terraces) of Rancho and Cabo Girão, Câmara de Lobos, and Funchal. Some sportsmen and women take advantage of this exceptional location to take to the skies while base jumping and paragliding.
On a clear day with no fog, you're sure to be able to take some spectacular photos here. Don't forget to bring your camera or make sure your phone is charged. You can continue the route by visiting the chapel of Our Lady of Fatima, a place of great devotion.
Rancho Cable Car
Right next to the panoramic viewpoint is the Cabo Girão cable car which, since 2003, has linked the village of Rancho with the Fajãs do Cabo Girão. The ride takes no more than a few minutes, but it's a very exciting experience as it travels almost vertically and the views change by the second: cliffs, cultivated terraces, the Atlantic Ocean, and banana plantations, among other things, until you reach the station down below. Once at the bottom, you can stroll along the beach, listen to the sound of the sea and eat delicious grilled fish or octopus in the restaurant. The Fajãs do Cabo Girão cable car has only two panoramic cabins, with glass walls, and a capacity for up to six people. Initially, this solution for descending to the foot of the cliff was devised for farmers who had to work the land and bring up the fruits of their harvests.
Câmara de Lobos, a fishing village
After heading to the viewpoint and the glass platform of Cabo Girão, we highly recommend you head to Câmara de Lobos, the village of the municipality of the same name. It's one of the most picturesque towns in Madeira and the first place where the discoverer of Madeira João Gonçalves Zarco lived. It's a delight to stroll through its few streets, admire the 16th-century church of São Sebastião, the market where local produce is sold, and the small harbour with its brightly painted boats. The fishermen are often busy mending their nets and giving them a once-over before going out to sea. Don't be surprised if you come across a sculpture of Winston Churchill with a painter's palette on your way, as this English Prime Minister visited the island in 1950 and immortalised some of his paintings there.
Where to eat near Cabo Girão
The best place to eat if you're touring around Cabo Girão is Câmara de Lobos, where you'll find some excellent restaurants. Among them we particularly like Vila do Peixe, both for its fish and seafood and for the beautiful views of the village, the harbour, and the sea. If the flavours of the sea aren't your thing, you can choose Vila do Carne, an ideal place to try the island's famous espetadas (similar to a giant kebab) or delicious matured meats. Both have large dining rooms, so you'll almost always find room to eat. Another option is Casa do Farol, a restaurant that oozes authenticity and is a good place to order traditional dishes, delicious limpets, octopus…and if you go with children, even their delicious sandwiches.
Other suggestions away from the port, and closer to the mountain, are the restaurant and bar Panorâmico, and the restaurant Miradouro Cruz da Caldeira, both of which offer traditional gastronomy and stunning views.
Where to stay near Cabo Girão
Funchal is only 15 kilometres from Cabo Girão, making it the best place to stay and also to enjoy the gastronomic and nightlife on offer in the capital of Madeira. In the Lido area is the Allegro Madeira, a four-star adults only hotel that is perfect for relaxing and organising various excursions around the island. It has 124 beautifully decorated and renovated rooms. Some face the Atlantic and some face Funchal, so you can choose your favourite view. The hotel's facilities also include a swimming pool, a wellness centre, gym, restaurant, bars, and a panoramic terrace, the Rooftop Bar 360, where you can enjoy a cocktail at sunset.
The Allegro Madeira is also an excellent option for those who wish to work remotely as it offers everything you need to do so.
Free cancellation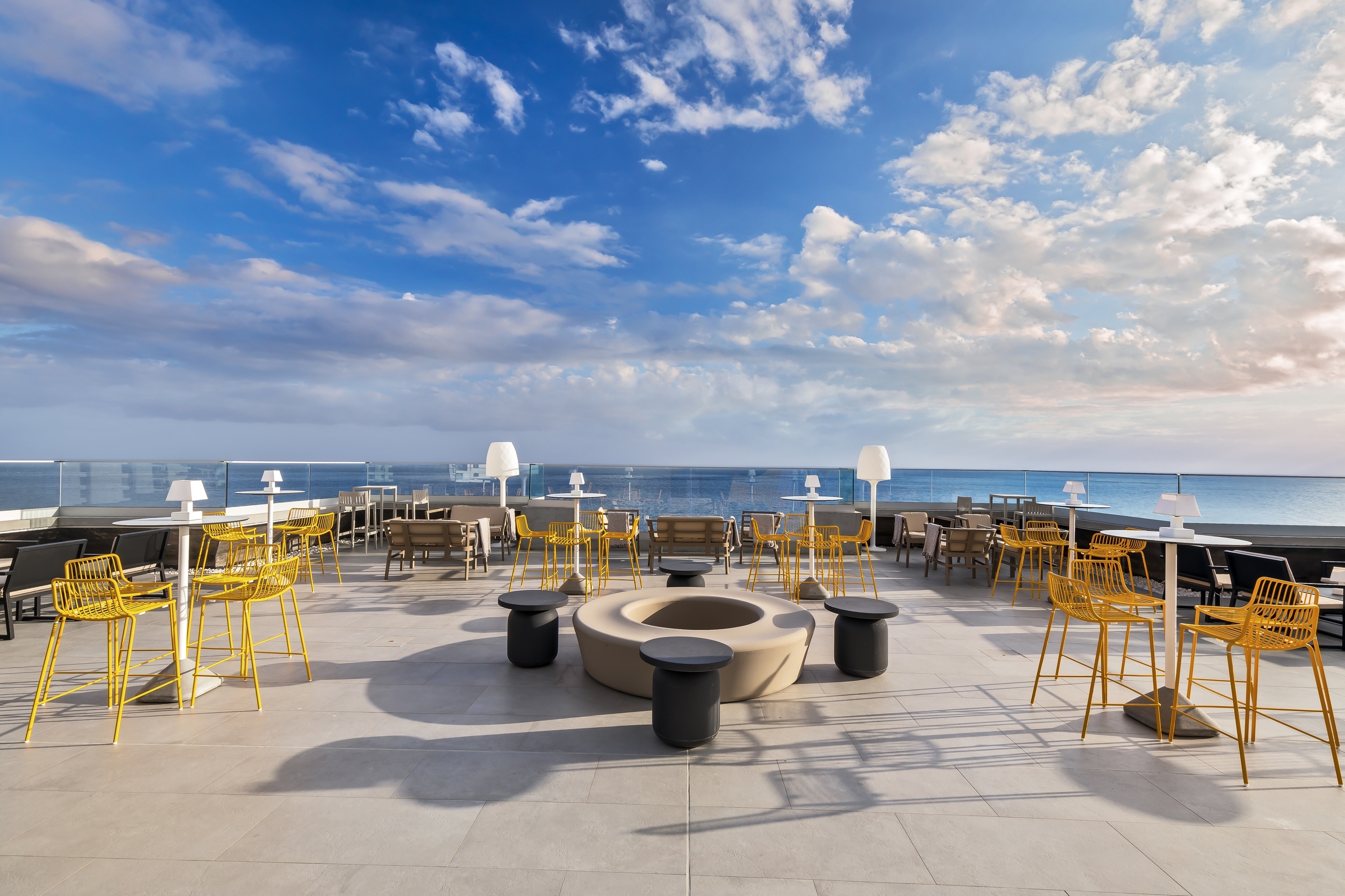 Frequently Asked Questions
How much does it cost to access the viewpoint?
Access to the Cabo Girão viewpoint is free, there's no charge to enjoy the wonderful views. If you're travelling by car, you can leave your car in a large car park next to the viewpoint. From there you only have to walk a few metres to reach the viewpoint and the glass platform.
What can you see near Cabo Girão?
Near Cabo Girão, you can visit some interesting places such as the charming fishing village of Câmara de Lobos, the Eira do Serrado viewpoint that opens up to a spectacular valley, the small village of Curral das Freiras or even Funchal, which is only 15 kilometres away.
How can I get to Cabo Girão?
If you'd like to visit Cabo Girão, with its spectacular viewpoint and glass platform, and you're in Funchal, just follow the VR1 road for about 15 kilometres. If there isn't too much traffic, it will take you around 20 minutes. On the way you can stop at the sanctuary of Nossa Senhora de Fátima.
Related
plans