The Museum of the Asturian People:
history and memory at your fingertips
It's simply impossible to talk about Asturias without talking about tradition. Its history is undoubtedly one of its strong points and getting an idea of what Asturian culture is all about is a must if you want to understand its origins and customs. If you'd like to get to know Asturias a little better, then take a trip to Gijón because there is so much more to this place than meets the eye.
Breathtaking beaches such as San Lorenzo, the Picos de Europa mountain range backdrop, and numerous tourist attractions make Gijón one of the top cities in the Principality. You can enjoy the city's singular architectural heritage in the old quarter and marvel at the artistic grandeur of Chillida as you stand in front of his Eulogy to the Horizon statue which dominates the headland of Santa Catalina.
Gijón also has a lot to offer in the way of museums. Several of them are well worth a visit: the Railway Museum, the Jovellanos Family Home Museum and Juan Barjola Museum.
But, if getting to know more about the area's roots is what you're after, then you should visit the Museum of the Asturian People (Muséu del Pueblu d'Asturies) where you will find anything and everything you can imagine about the ethnography of the region. Do you want to know more?
Free cancellation
The origins of the Museum of the Asturian People
Above all, the museum aims to preserve historical memory and educate visitors. It houses rather diverse collections, which makes a lot of sense if we take into account that the purpose is to show visitors how diverse Asturias itself is. The museum began in a rather curious manner. In 1968, the City Council and the Chamber of Commerce, Industry and Shipping of Gijón launched an initiative to build an open air ethnographic museum. They took inspiration from other European countries where open buildings of this kind were commonplace in the late 19th century. A huge expanse of land was assigned to the project and it began taking shape.
Initially, several 17th century granaries were brought in. There are two types of Asturian granaries: some (hórreos) are square, wooden chambers positioned on four pillars whilst others (paneras) are a more sophisticated, larger and rectangular model with more pillars and a gable roof. The Museum of the Asturian People was given both types and you can still enjoy looking at them today.
After this first addition, two ancient homes that had belonged to local nobility were transported to the museum. The aim was to actually construct an Asturian village and, with this in mind, two family homes were also added to the collection: 18th century casa de los González de la Vega and 17th century casa de los Valdés. Over the years, a country home, a cider press, a hand-operated mill, etc. were added. Bit by bit, thanks to both public and private contributions, the village began taking shape.
However, it did not really take off until 1985 when the Municipal Culture Foundation took over and undertook a comprehensive restoration programme. Two of the most important decisions included transporting the Bagpipe Museum and the Asturian Pavilion from the 1992 Universal Exposition of Seville to the museum. All these elements came together to make what is now the Museum of the People of Asturias.
The museum's collections
As new buildings were added, a strategy was developed to create the museum you can enjoy today. You can visit the exhibition, recreation and entertainment area (including a restaurant) and a forest of indigenous species of tree. The exhibition space itself is divided up as follows:
The 1992 Universal Exposition Pavilion. This is the reception area and the section where you will find permanent exhibitions, temporary exhibitions and a conference hall.
Casa de los González de la Vega. This family home was transported to the museum in 1972 and the Bagpipe Museum has been housed inside it since 1992. Music is incredibly important in the region and it deserves its own dedicated space. You can see instruments and bagpipes from all over the world and there is also a documentation centre and a Traditional Music Archive.
Casa de los Valdés. This family home was transported to the museum in 1969 and it currently houses the Photographic Library of Asturias. The collection is quite extraordinary and it gives visitors a very clear idea of what life was like for the Asturian people, how society has evolved and an understanding of Asturian traditions. It really is quite priceless.
You can find agricultural implements, means of transport, such as carts, and a wide range of tools for working in the fields in the three pavilions. The collections demonstrate how materials have changed over the years.
The combination of rural buildings recreate what an authentic Asturian village was like. Everything from a country house to granaries to utensils are all set up so that you get a very good idea of what life was like in the 19th Creating the village entailed extensive research so, if you are interested in understanding how people used to live, a visit to the museum is very enriching indeed.
In addition to the collections on domestic life, agriculture, hunting, music and clothing, leisure and religion, there is also a vast collection of documents. Together, they bring the memory of Asturian villages to life. The museum is very special and it will give you a better understanding of the past, the present and the future of this society. It makes for a perfect day out that you can enjoy with friends, with family or with your partner. There is a unique feel to the museum and everyone will appreciate how special it is and how much they have learnt about Asturias' extraordinary culture.
Information of interest
Entrance fee: Updated prices and discounts are available on the museum website.
Free entrance on Sundays (except during the Asturias Trade Fair)
Related
plans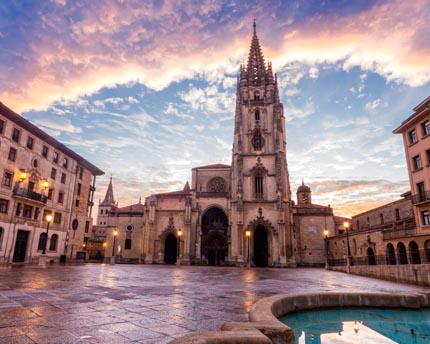 Places of Interest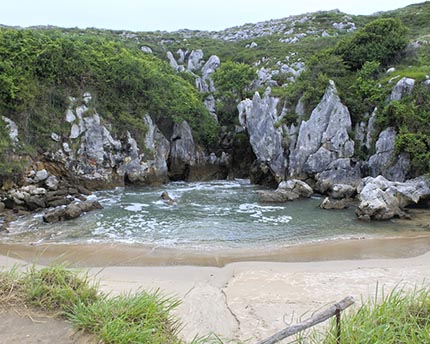 Sea and Beaches