Lanzarote active,
connecting with the island's essence
The forces of nature are jubilant in Lanzarote and this vitality is one of the best attractions for travellers. Observing the island's outline from the air when the airplane approaches, sitting in the middle of the ocean, is to start falling in love with a land that seems to have been created to defy the laws of nature. Travelling to Lanzarote will somehow help you go back to your roots and remind you of your powerful instincts, enabling you to explore indomitable places where you realise that life can go on without human activity.
A good way of exploring the most authentic and natural facet of Lanzarote is to interact with its elements. Go ahead and do some water sports so that you can feel the essence of the sea: go surfing, sailing or diving. Travel around the island on foot or by bicycle since this will provide you with unforgettable moments of a land that speaks of fire. Travel by air and you will see a silent and sublime image that will be etched in your mind forever.
A healthy holiday, with sports activities, good food and accommodation that boosts all of the above is possible here. The new Barceló Lanzarote Active resort has become the perfect ally for a trip to connect with the island's essence. By sea, land or air, get ready to feel Lanzarote's heartbeat.
Connecting with the sea
Travelling to an island provides privileges that inland destinations do not offer and, clearly, the most obvious and gratifying one is the contact with the sea. In Lanzarote, the water sports activities are so varied that you will be able to explore a large part of its natural component. Some of the essential things to do here are already internationally renowned such as surfing, windsurfing and kitesurfing, which can be done all year round. You can also go sailing to explore Lanzarote's coastal profile, full of nooks and crannies, or visit nearby islands. And, when you go scuba diving further into the ocean, you will see a multicoloured universe featuring the marine fauna and flora.
Even the less sporty travellers and those travelling with their family will be drawn by the active holidays in Lanzarote adapted to their level. Dolphin and whale watching from a sailing boat, snorkelling near the coast, kayaking along the coastline and taking surf lessons are some of the activities that can be equally enjoyed by all the family.
Connecting with the land and fire of Lanzarote
The amazing orography of Lanzarote invites you to connect with the essence of Mother Earth and the fire of this island forged through eruptions, like all the Canary Islands. One major advantage for active holidays in this island is that it offers plans for all sports levels: you can go hiking (check out these trails), trail running, climbing, etc. and you can even enter competitions to compete with other participants. Check out some of the famous trail marathon courses such as the Haría Extreme and the Famara Total.
Mountain running, cycling, climbing volcanoes and hiking though the Timanfaya National Park are experiences that will always be part of your memory.
Connecting with the island from the air
Paragliding or hang gliding (or even going by light aircraft) are some of the air sports that will help you see Lanzarote from a completely different perspective. These types of activities are not only for professionals with advanced training but, thanks to the tandem flights, anyone can live this overwhelming experience first-hand. If you decide to do this, here are some good recommendations.
Connecting with yourself
A place like Lanzarote, which receives strong energy from the forces of nature, is perfect for practising more relaxing sports such as yoga and activities such as mindfulness and meditation. On this Canary island, the recommendation, at individual level or with an instructor, is to give yourself time to connect with your inner self so that you can relax and feel the essence of this land. Recharging your batteries in Lanzarote and getting a change of scenery are much simpler on this island.
A hotel to connect with the essence of Lanzarote
To have a wonderful active holiday following a healthy lifestyle, you need a hotel that not only respects the travellers' lifestyle but also provides facilities with everything necessary to boost this. At the Barceló Lanzarote Active Resort, an excellent four-star hotel in Costa Teguise, the food is carefully nurtured in its restaurants, which serve dishes with organic and local ingredients. There are also isotonic drinks and cereal bars in the minibar.
It also has specialist sports facilities where guests can choose from an extensive range of disciplines. There are indoor and outdoor activities for all ages and experiences which can be done in groups or with personal trainers. There is also a sports manager who provides the guests with information about the activity menu and gives personal advice about the best options during their stay at both the hotel and in the destination.
You can move around the resort in a sustainable way since there are electric bicycles made from recycled material, which you can also use to travel around the island.
The Barceló Lanzarote Active Resort is clearly perfect for active travellers who do not want to give up the comfort of its 659 rooms (some adapted to top-level athletes) nor its excellent facilities. Guests can choose the all-inclusive option or the privileges of a Royal Level accommodation, a special category that gives access to exclusive facilities, Premium rooms and access to unique food and sports services.
Free cancellation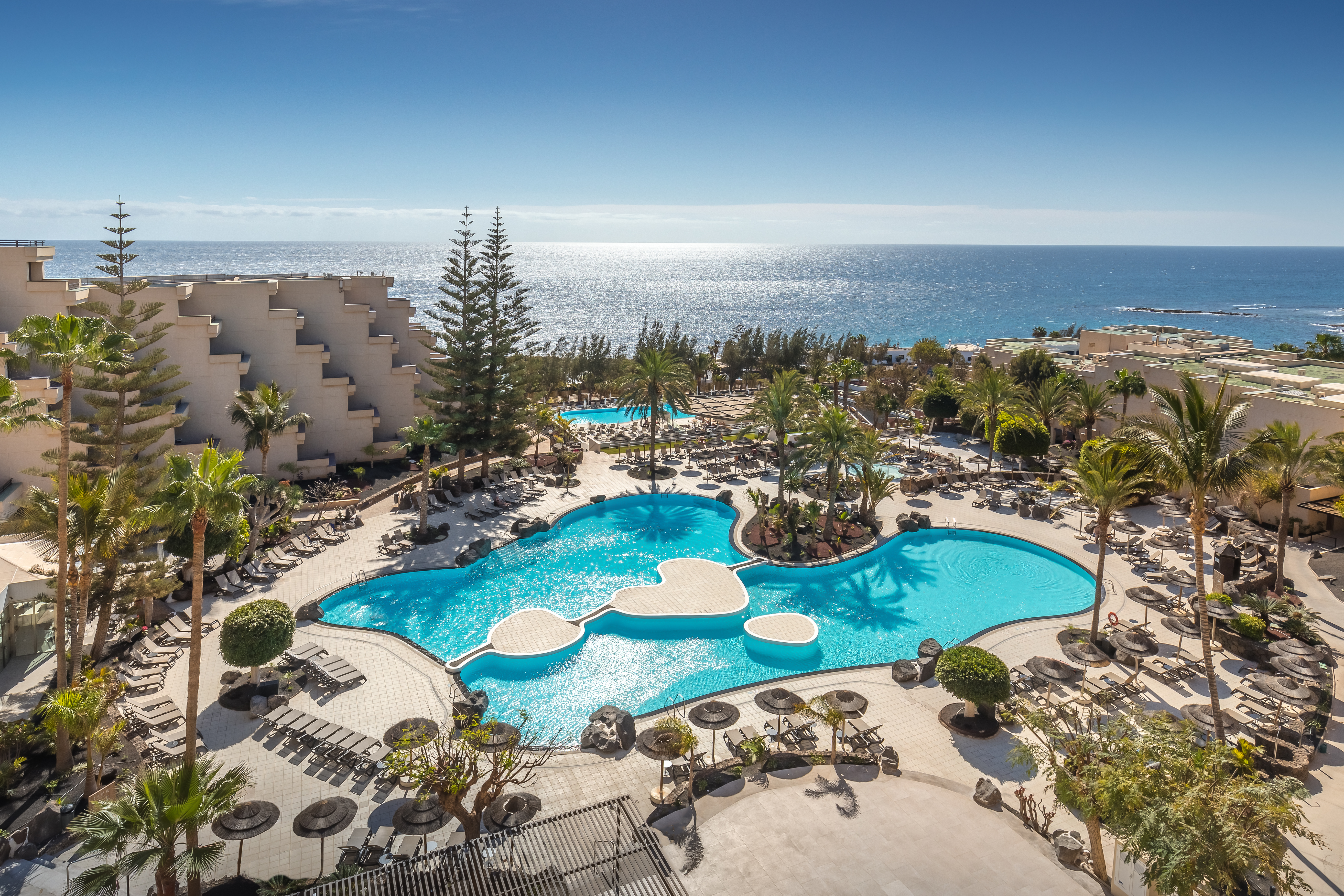 Related
plans