Alderdi Eder:
San Sebastián's prettiest park
Alderdi Eder is Basque for 'a beautiful place' and the name is indeed a true reflection of what you will find in the gardens. They are some of the prettiest in the city. The park is right opposite the Town Hall and La Concha beach and it has become one of the most frequented and photographed spots in the area.
Alderdi Eder gardens
Take yourself back to an important time in the history of San Sebastián and you will understand a little more about the park, about how it has changed over the years and how it became what it is today. In 1863, the defence walls were demolished and the area where you will now find Alderdi Eder park was, for a time, used for army exercises. It stayed that way until 1875 when the army moved to one of the best-known neighbourhoods in the city: El Antiguo.
The gardens were given a new purpose and were handed over to the people of San Sebastián to enjoy. Those were the Belle Époque years when San Sebastián was popular with personalities from the world of politics and royalty and became a top destination of the time. A circus, a puppet theatre and a velodrome were built in the park to the delight of the local children.
A few years later, in 1887, the famous casino was built. It was the jewel in the crown until it closed almost sixty years later, coinciding with the Tamborrada, the largest local festivity. The casino became the Town Hall and underwent a number of changes, particularly on the façade. The area surrounding Alderdi Eder was also completely refurbished and the square benefited from an additional refurbishment project in 1997, a job that was put on hold when archaeological remains were found in the ground. Once the remains had been removed, the refurbishment work in the gardens continued, leaving them how you will find them today, full of fountains, statues, a pond, palm trees, trees and a charming carousel.
A Ferris wheel and a carousel: great entertainment for children
The park is brimming with flowers, tamarisks (a species of tree commonly found in coastal areas), palm trees and much, much more. They all come together to create a very special environment which is perfect for relaxing and taking in the wonderful views of La Concha bay. As you walk through the gardens, you will also almost certainly come across a number of other attractions, too. Many of them are particularly enjoyable if you are on a family holiday in San Sebastián and you will all get a lot of fun out of them.
The carousel: this was installed in the park in 1998 as a reminder of another merry-go-round that had been there many years ago and which had been a favourite with tourists. The carousel takes you back to the Belle Époque period and it flourishes with details such as a hand-painted cover representing works by famous painters including Monet, Picasso and Van Gogh. It has two tiers and the cars, swans and horses delight people of all ages. It is today's jewel in the crown.
San Sebastián Ferris wheel: this is probably one of the most revered spots in the city. It is set up every summer in early August and stays open for around five weeks. The Ferris wheel is 40 meters wide and it is located on Paseo Nuevo, near to Alderdi Eder gardens. Take a ride and enjoy spectacular views of La Concha beach from the viewing pods.
Free cancellation
What to see near Alderdi Eder
Whenever you're in San Sebastián, it's always a good idea to walk along La Concha beach promenade. It is a spectacular walk framed by beautiful old residences where famous visitors used to stay. If you start your walk at Alderdi Eder gardens, you will be able to see the Ferris wheel, the carousel and Hotel de Londres y de Inglaterra. This hotel is a classic and it is located very near to the cathedral.  Guests as famous as Queen Isabella II and even Mata Hari have stayed in this hotel. It was also the hotel of choice for Orson Welles and aristocrats when they visited the city. Its location is one of its strong points since it has unbeatable views of the city. It has been renovated but it remains classical and elegant, taking you back to the city's glory days.
Leaving the hotel behind you as you continue your walk, you will almost reach the end of the promenade. As you walk, you will find Palacio de Aiete to your left and, following that, on Aiete Pasealekua 63, Centro Cultural Aiete, a place where you can enjoy a variety of cultural activities, festivals, plays and a museum. The cultural activities programme, including films, festivals, exhibitions and plays, is suitable for all ages. You can get your fix of culture right in the very heart of the city. It's a lovely way to round off a day visiting Alderdi Eder gardens and taking in the city in a different way.
Related
plans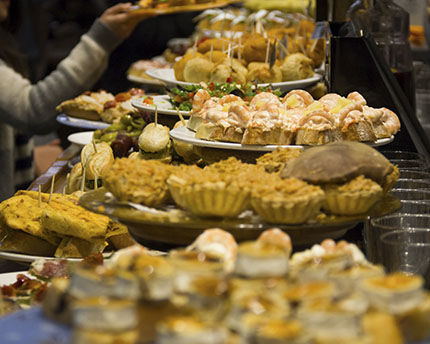 Places of Interest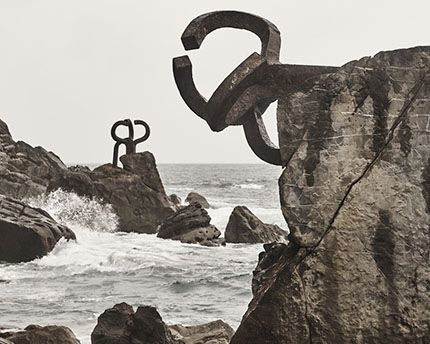 Places of Interest