The joys of shopping in
San Sebastián
Spend some time in San Sebastián and get a real understanding of the local way of life, customs and top spots. If you've still got some energy left after exercising, taking a dip in the sea on one of San Sebastián's amazing beaches and tasting some of the city's succulent cuisine, then perhaps you will feel like doing a spot of shopping.
Shopping centres in San Sebastián
There are two main shopping centres in San Sebastián. Garbera shopping centre and San Martín market are fine examples of how people get their shopping done. You'll find the best shops in San Sebastián in these simple and cosmopolitan venues.
Garbera shopping centre
Garbera shopping centre is in an unbeatable location, right in the middle of San Sebastián's two main neighbourhoods: Alza and Intxaurrondo. It is perfect for fashion-lovers so if you're one of those people who always keeps up with the latest trends, this is where you need to be. There are clothes shops and personal shoppers who can give you a helping hand. It also has a number of restaurants so that you can take a break from the shops. If you want to have a bit of fun and get the most out of the city, make sure a trip to Garbera shopping centre is on your itinerary.
San Martín market
San Martín is one of the city's emblematic markets. It was built in 1884 and it was renovated in 2005. The market has adapted to the times and now it offers a perfect combination of history and on-trend shopping. In 2006, it was awarded the Spanish Association of Shopping Centres Prize for Best Implementation of New Integrated Commerce Formulas.
Free cancellation
Architect José de Goicoa used Les Hayes in Bayonne as the inspiration for his design so the market has a French feel to it. As a result of changes to town planning in San Sebastián, a full renovation project was necessary in order to adapt the market to client and visitor needs. The work brought out the very best in the building. You will find shops selling leading fashion brands and a wide range of recreation activities.
San Martín market champions the environment and it has set itself a number of sustainable development objectives.
La Bretxa
La Bretxa is another of the top places to do a spot of shopping in San Sebastián. Whilst it tends to be less popular among tourists, it has got everything you need for a great afternoon's shopping.
Explore the top shops in San Sebastián
If you take a stroll through the busiest streets in San Sebastián, then you will most certainly find some of the city's best clothes shops. Shopping in the city is a fun way of getting to know new places. One of the main things you will notice about San Sebastián is that it has a perfect blend between old and new.
The streets are full of traditional shops, haute couture and alternative brands, as well as local hand-crafted goods. It's what makes this part of the city so attractive and unique. There are three main shopping areas in San Sebastián. Come and explore them for yourself!
Shopping in San Sebastián's city centre and old quarter
In San Sebastián, the old quarter and the city centre are practically one and the same. Explore the fishing port as you pop in and out of irresistible boutiques, or enjoy traditional Basque cuisine in any of the excellent restaurants. Stroll through cobbled streets and enjoy a spot of window shopping.
Situated at the foothills of Mount Urgull, San Sebastián's old quarter is the most frequented part of the city. It is full of bars and clothes shops where you can enjoy a very pleasant morning in true Basque style. Furthermore, there are several emblematic places in this part of the city such as San Telmo Museum, San Vicente church or the well-known Plaza de la Constitución.
Clothes shops in Gros
Not everybody knows the clothes shops in the Gros area of San Sebastián. It is situated between Kursaal and mount Ulía, close to Zurriola, possibly the least frequented beach in the city.
The area is great for clothes shopping since there are a number of different shops, many of which are run by local traders. It's a relatively new, dynamic and, above all, cosmopolitan neighbourhood.
In addition to the clothes shops, you will find art galleries, restoration companies and a range of exhibitions which art-lovers will relish.
If you are still unsure about what to buy in San Sebastián, try taking a walk around each neighbourhood. You will find much more than just clothes and you will get a good feel for every corner of the city. None of them will disappoint.
They say that if you take something home with you from San Sebastián, you'll feel as if you never left. Perhaps you will feel like buying yourself a bottle of the local txacoli wine, or gifting the famous Idiazabal cheese; maybe you will prefer to buy some exquisite Basque confectionery or puff pastry pantxineta. There is certainly more than clothes shops in San Sebastián.
Related
plans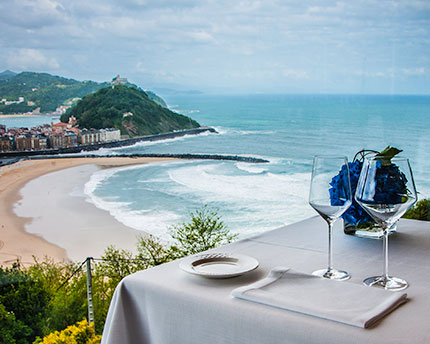 Food and Drinks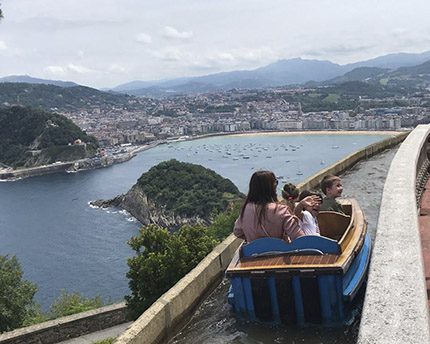 Leisure and Entertainment