Essential guide to honeymoons in Spain
Discover everything you need to know about honeymoons in Spain, including the hottest city and beach destinations for romantic breaks in the sun.
What's not to love about honeymoons in Spain? Whether it's the country's dramatic landscapes, the gorgeous array of beaches or the exquisite cuisine and culture, a honeymoon in Spain could be the perfect choice for you and your loved one.
Of all the holidays and trips that you embark on in your lifetime, your honeymoon is certainly the one that you want to cherish and remember forever. Newlyweds will be spoilt for choice when planning their romantic getaway, as Spain offers a heady mix of attractions and delights.
Here is your essential guide to planning a honeymoon in Spain - discover the top destinations to visit and the best cities to explore…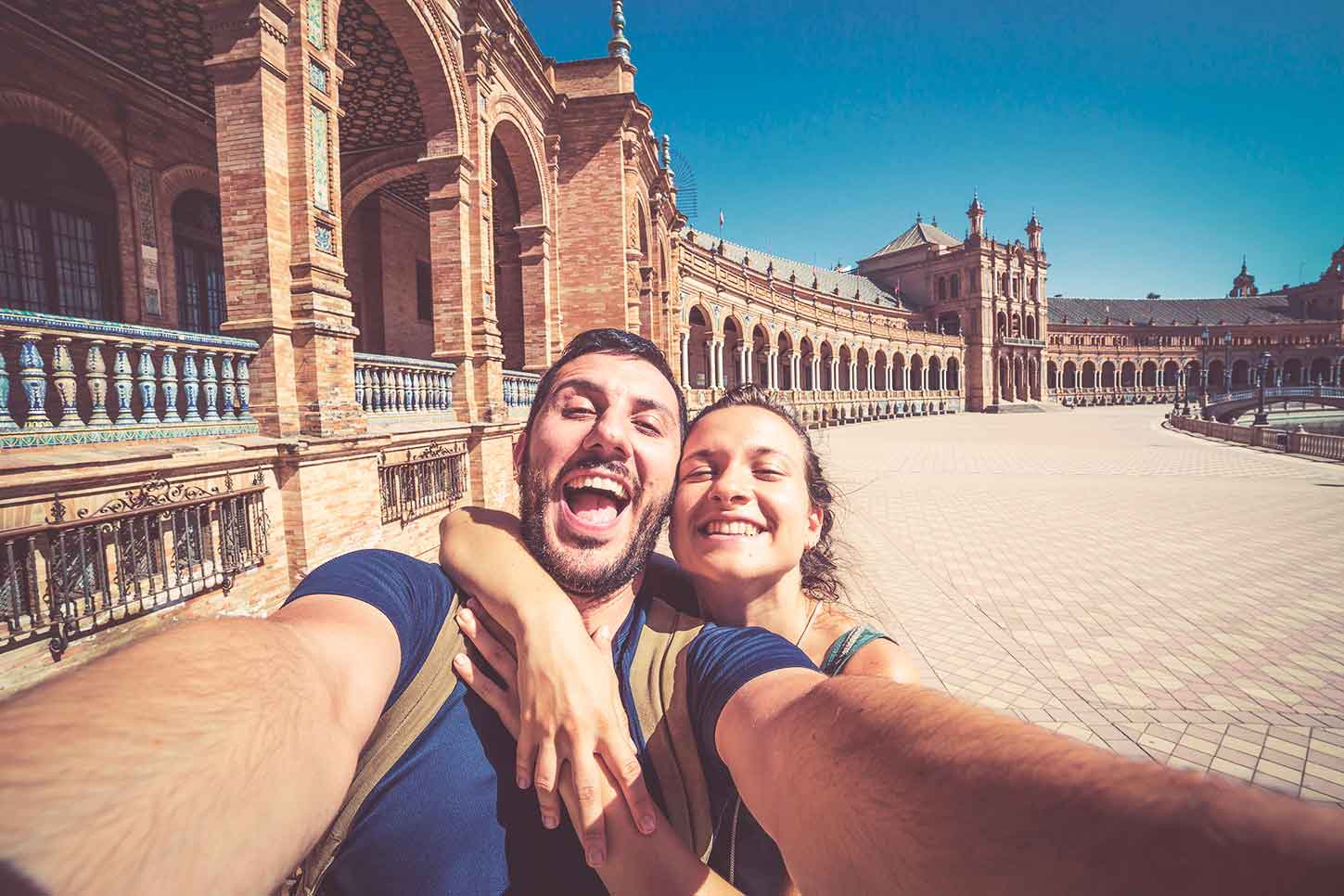 Where to honeymoon in Spain?I
f you're looking for a love nest for your honeymoon in Spain, you'll want to find the perfect location to cater for you and your partner, whether that's a romantic and intimate setting, somewhere to absorb the culture, or a golden sand beach resort where you can relax and sip on sangrias. In Spain, there really is something for everyone, so it all depends on what you want your honeymoon experience to entail. Here's our pick of the top honeymoon destinations in Spain.
Andalucía
Spain's romantic Andalucían region is where you can find some of the top honeymoon city destinations, such as Seville, Malaga and Granada. Andalucía is the perfect combination of romance and culture, with a relaxed ambience and an endless list of attractions to add to the honeymoon itinerary – not to mention the never-ending flamenco dancing and bottomless sangrias.
The incredibly romantic Alhambra in Granada is a must-visit, where couples can explore the stunning Palace and gardens and appreciate the awe-inspiring Moorish architecture. Likewise, the mesmerizing Alcazar in Seville is a fantastic choice for couples who wish to explore the royal Palace and take a stroll through the breathtaking gardens.
Canary Islands
The Canary Islands are a beautiful spot for a honeymoon, where couples have plenty of destinations to choose from, including Tenerife, Gran Canaria, Lanzarote and Fuerteventura. The Canary Islands are blessed with good climates all year round, making them an ideal location for a honeymoon even in the winter. Aside from their glorious and romantic sunsets, the Canary Islands are renowned for their exquisite scenery, lovely beaches, cloudless skies and stunning rocky coves.
Best honeymoon cities in Spain?
San Sebastián
San Sebastián is a resort town on the Bay of Biscay in the mountainous Basque country and is one of the most popular honeymoon destinations in Spain. With its world-renowned restaurants, historic buildings and monuments, crescent-shaped beaches, glistening bay waters, picturesque islands, narrow and cobbled streets, and hilly surroundings, San Sebastián will deliver an experience of a lifetime for newlywed couples to cherish eternally.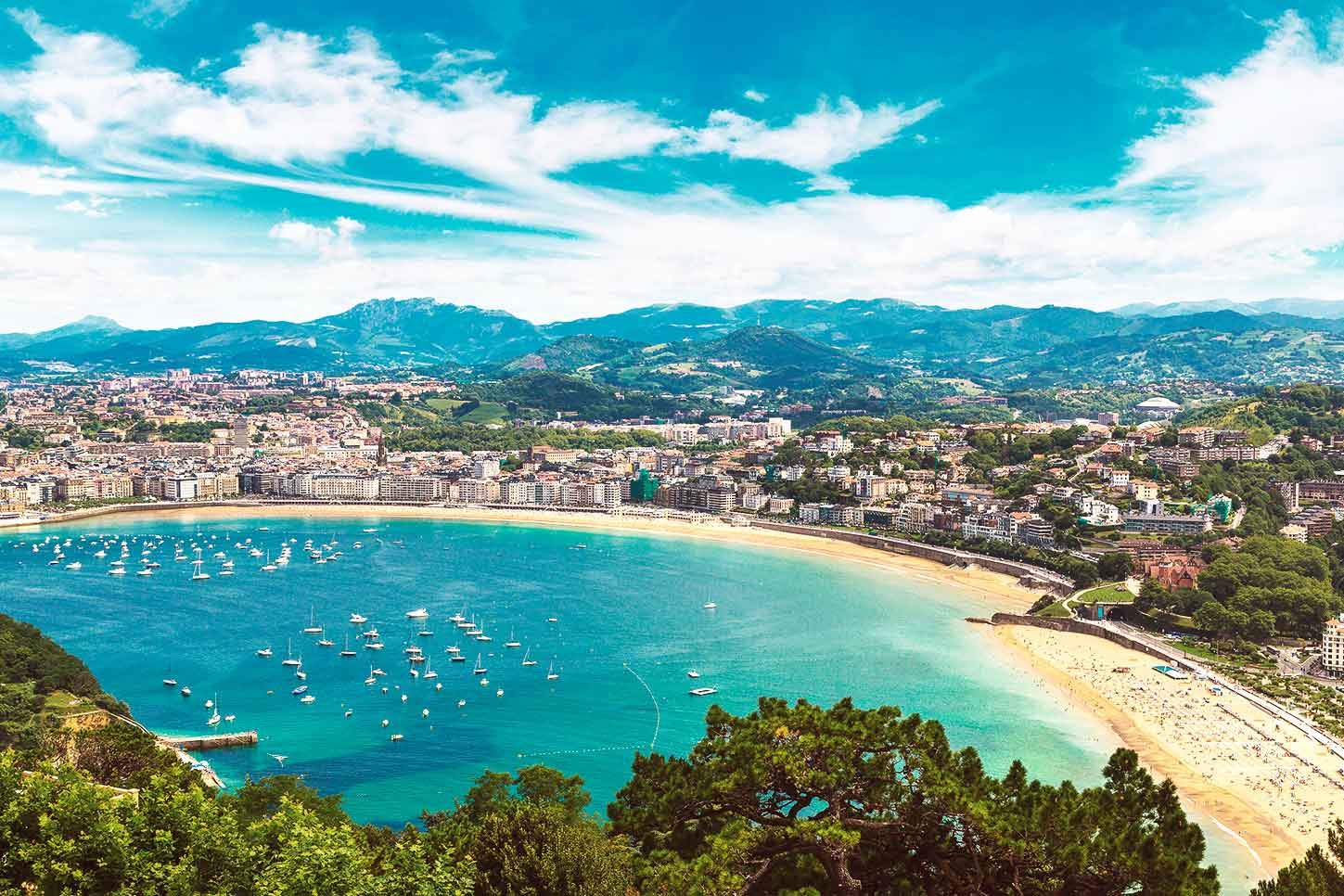 It is the perfect location for foodies, home to no less than three Michelin star restaurants serving the most exquisite cuisine. The city is also famous for its 'pintxos', (Basque tapas), with the best pintxos bars located in Parte Vieja.
San Sebastián is also blessed with two of the most stunning beaches in Europe: Playa de la Concha and Playa de Gros, with golden sands, sparkling waters and picturesque views making it the most romantic of settings.
Madrid
Of course, a trip to the Spanish capital is always a good idea, particularly if partying is high up on your list of honeymoon adventures. It goes without saying that the city's nightlife is extraordinary, with the best bars and clubs in the country situated right in the heart of the capital.
If you're looking for a more romantic experience, Madrid also boasts the most beautiful gardens, parks and plazas and cultural monuments, as well a stunning and chic selection of boutique hotels. Barcelo Torre de Madrid is the perfect place for a modern and sophisticated stay, with beautiful guest rooms overlooking some of the finest city views.
Barcelona
With a world-class drinking and dining scene, a selection of gorgeous beaches and a boundless amount of culture, Barcelona is a sure-fire hit for couples planning to embark on a romantic getaway and create lifelong memories. A honeymoon to Barcelona wouldn't be complete without a visit to Park Guell; a public park that encompasses the most stunning gardens and Gaudi's artistic wonders.
Barcelona is also become a popular cruise port, and what could be more ideal than chartering a yacht and sailing across the shore with your loved one?
Toledo
Toledo is one of the most ancient cities in Europe, and one of the most romantic locations to intensify your honeymoon experience. With a castle at the top and a river at the bottom, Toledo delivers the most scenic of settings – where mesmerizing sunsets, cozy restaurants and ancient architecture are just a few of the things that lovers can indulge in.
Alicante
The mesmerizing Mediterranean city of Alicante has something to offer for everyone, particularly when it comes to newlyweds looking for a magical experience. There are plenty of stunning beaches if you and your loved one are looking to relax and recuperate from the wedding chaos, and the most exclusive vineyards and attractions if you're looking for a more cultural voyage. 
How much does a honeymoon in Spain cost?
There is no 'typical' spend for a honeymoon in Spain – it would obviously vary from couple to couple and depend on a wide number of factors. Firstly, it's worth knowing that the months of July and August are prime tourist seasons across Spain, therefore if you're planning you honeymoon during these months, prices are bound to be at their peak. The cost of hotel rooms and apartments also surge during this period due to their high demand, so how much you intend to spend on accommodation would make a significant difference. The cheapest prices for both flights and accommodation are often in the months of January and February, or even in early Spring or late Autumn.
Another factor would be your choice of destination, as the cost of hotels in Spain massively varies from region to region. The more expensive areas to visit include San Sebastien, Barcelona, Madrid, Palma de Mallorca, Alicante, Santander, Ibiza, Malaga and so on, whereas the beach resorts of Costa del Sol, Costa Blanca and Menorca offer a wide choice of budget and mid-price options as well as luxury hotels.
How to plan a honeymoon in Spain?I
f you're looking for the top tips on how to honeymoon in Spain, then the first recommendation would be to create a honeymoon itinerary. Most couples who want to take full advantage of their trip will pre-plan all the hotspots they wish to visit, to ensure they don't miss out.
Planning cultural visits is always beneficial as they book up quickly, so if you're looking to explore the country's finest vineyards or take a tour around the mesmerizing buildings and monuments, then scheduling these into your trip will save you a lot of hassle when you're out there.
Where you chose to stay is crucial. If you're looking for a romantic and intimate spot with some utterly stunning scenes, then Thai Gardens Hotel and Thai Spa, a Royal Hideaway Hotel is an ideal haven, situated in Alicante. With its exotic gardens, Asian-themed swimming pools and fantastic views of the Mediterranean, couples are guaranteed a luxurious honeymoon experience in Spain.