Serravalle Outlet,
a shopping paradise
In Milan, the fashion mecca, all kinds of shopping areas meet (internal link). The luxury and glamour of exclusive streets and areas is one of the city's hallmarks. And it contrasts with the informal nature of more popular and alternative areas. But if there's one thing that attracts true fashionistas, and more and more curious people, it's its outlets. The Serravalle Outlet, on the outskirts of the city, is one of the most famous ones.
It's one of the largest shopping complexes of its kind in Europe and has over 200 shops. Visiting it is like entering a microcosm, a true shopping city within the big city. At Serravalle Outlet the best Italian clothing brands are available to customers. Here you can buy clothes by Gucci, Versace, Zegna, Armani, Prada, or Dolce & Gabanna for less than half the original price.
The most impressive outlet in Milan. Why it's so successful
Outlets are very attractive and exciting. There are many reasons why more and more people are opting for them as their favourite place to shop. You don't have to wait for the sales to buy quality clothes at affordable prices. And there's no need to go to different places in search of those special purchases. In these places everything is available to customers, with eye-catching discounts on clothing, footwear, accessories, as well as both designer and decorative items. Nowadays, these shopping areas have become major hotspots in large cities.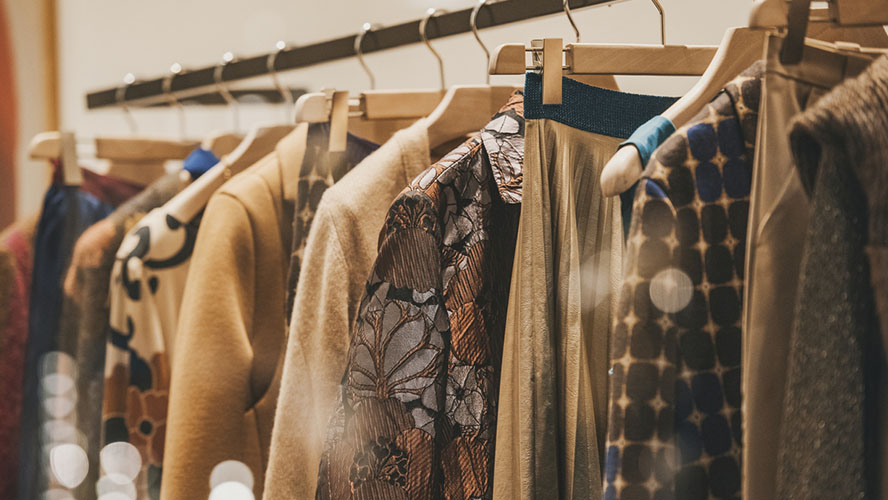 The pleasure of discovery is what drives those who are addicted to these spaces. They say to themselves that it's taste and not money that determines style. And they fill their diaries with the best addresses. In Milan, the Serravalle Outlet is a must. This great fashion paradise won't disappoint fashionistas. And it delights all those who decide to enjoy a day's shopping.
Among the reasons for its success, of course, are the discounts from big brands. These range, depending on the brand, between 30 to 70 percent. As well as the chance to spend a day shopping in a cosy and relaxing environment, far from the hustle and bustle of the city. Visiting this impressive designer hub has become a tempting day trip. From time to time, the Milanese set aside a day for a shopping spree with friends.
And more and more tourists are including a visit to the Serravalle Outlet in their plans. Here, time flies by as you browse the shops, which are housed in elegant Piedmontese buildings. In all, there are over 200 shops along spacious avenues. To combat fatigue, you can always stop and take a break in one of the rest areas. And there's also a good choice of bars, cafés, and restaurants available to visitors.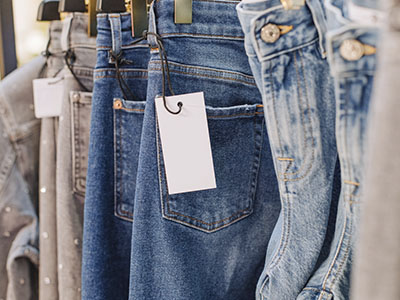 The Serravalle Designer Outlet, a constant temptation
Visiting the Serravalle Outlet is a constant temptation. The experience usually ends with an empty wallet and a few bags full of exquisite clothes. But even if you don't find what you dreamed of, you can always be inspired by admiring the designs of legendary fashion houses. Buying stylish pieces from past seasons has become a form of collecting. Many fashionistas scour the outlets in search of bargains and leftovers from iconic collections.
In the magnificent Serravalle Outlet space, eye-catching discounts from the most prestigious Italian brands can be found 365 days a year. Designs by Versace, Gucci, Armani, Prada, Zegna, or Dolce & Gabbana, delight visitors. But there's also a wonderful selection of international designers such as Calvin Klein and Michael Kors, among others. And a good range of the best-known sports brands (Nike, Adidas, The North Face, etc.).
A shopping trip to the Serravalle Outlet in Milan
The Serravalle Designer Outlet is located on Via della Moda, number 1, in Serravalle Scrivia. It's an hour's drive from Milan, in the beautiful natural surroundings of the Ligurian Apennines. There are eight daily bus routes from the city, which run from central points such as the Duomo, Corso Buenos Aires, and Foro Buonaparte. The city is also well served by trains from Milan and from the cities of Genoa and Turin.
Several companies organise exclusive bus services to the shopping complex. They depart in the morning from Milan, at different times of the day, and return at around 6.00 p.m. Visitors have between five and six hours of free time to browse the outlet's over 200 shops and enjoy its leisure areas. If you're travelling with children, there are even areas in this mini-city where the little ones can enjoy playing while the rest of the family indulges in some shopping.
Useful information:
How to get there:
Serravalle Designer Outlet (Via della Moda, number 1, Serravalle Scrivia) is an hour's drive from Milan. It's 45 minutes from Genoa and 90 minutes from Turin. Taxi services offer special rates. The area is well served by train and bus services.
Outlet Tour:
There are different companies that organise shopping tours to Serravalle Outlet. The outlet itself organises tours that include extra discounts on purchases in some of the shops, as well as free drinks. For more complete information on access, itineraries, and prices, we recommend that you visit the outlet's website. It provides all the information you need to plan your route accordingly.
Frequently Asked Questions
¿Cómo se puede llegar desde Milán al Serravalle Outlet?
El Serravalle Designer Outlet (Via della Moda, número 1, Serravalle Scrivia) se encuentra a una hora en coche desde Milán. A 45 minutos desde Génova y a 90 minutos desde Turín. Hay servicios de taxis que ofrecen tarifas especiales. El espacio está muy bien comunicado con servicios de trenes y autobuses.
¿Qué marcas se pueden encontrar en el Serravalle Outlet?
En Serravalle Outlet las mejores marcas de ropa italiana están a disposición de los clientes. Aquí es posible hacerse con una prenda de Gucci, Versace, Zegna, Armani, Prada o Dolce & Gabanna, por menos de la mitad de su precio original.
¿Qué es el Tour del Outlet organizado en el Serravalle Outlet?
Hay distintas compañías que organizan tours de compras a Serravalle Outlet. El propio espacio organiza visitas que incluyen descuentos adicionales en las compras en algunas de las tiendas, así como consumiciones gratis. Para una información más completa de los accesos, itinerarios y precios es recomendable acudir a la página web del sitio. Se ofrecen todos los datos para planificar convenientemente la ruta.
Related
plans