Tips for travelling to Morocco:
safety and customs
Morocco is one of the most visited countries in Africa and a very popular destination for Spanish travellers due to its proximity, good prices and stability. Despite being one of Spain's neighbouring countries, planning a trip to Morocco always raises all kinds of questions and doubts. When is a good time to go to Morocco? What do I need to know about its customs? How do I get around? In this article we will answer all your questions.
Safety in Morocco
Is Morocco dangerous? Morocco is one of the safest countries in Africa, but that doesn't take away the global threat of terrorism that has been active since 2014, according to the Moroccan government itself. As outlined by the Spanish Ministry of Foreign Affairs and Cooperation, areas of risk 'are not identified' and it is advisable to beware of potential theft due to carelessness and snatching.
The main thing to remember is to exercise caution. Morocco is a safe and politically stable country, but it is not without minor incidents such as theft and tourist scams. Major cities are safe, except in certain neighbourhoods away from the centre and during the early hours – nothing out of the ordinary for a large European or American city.
Best time to go to Morocco
The best times of the year to visit Morocco are spring and autumn. Morocco's geography is very varied, ranging from Mediterranean climates in the north to desert climates in the Sahara and mountain climates with altitudes of up to 4,000 metres in the Atlas Mountains.
Free cancellation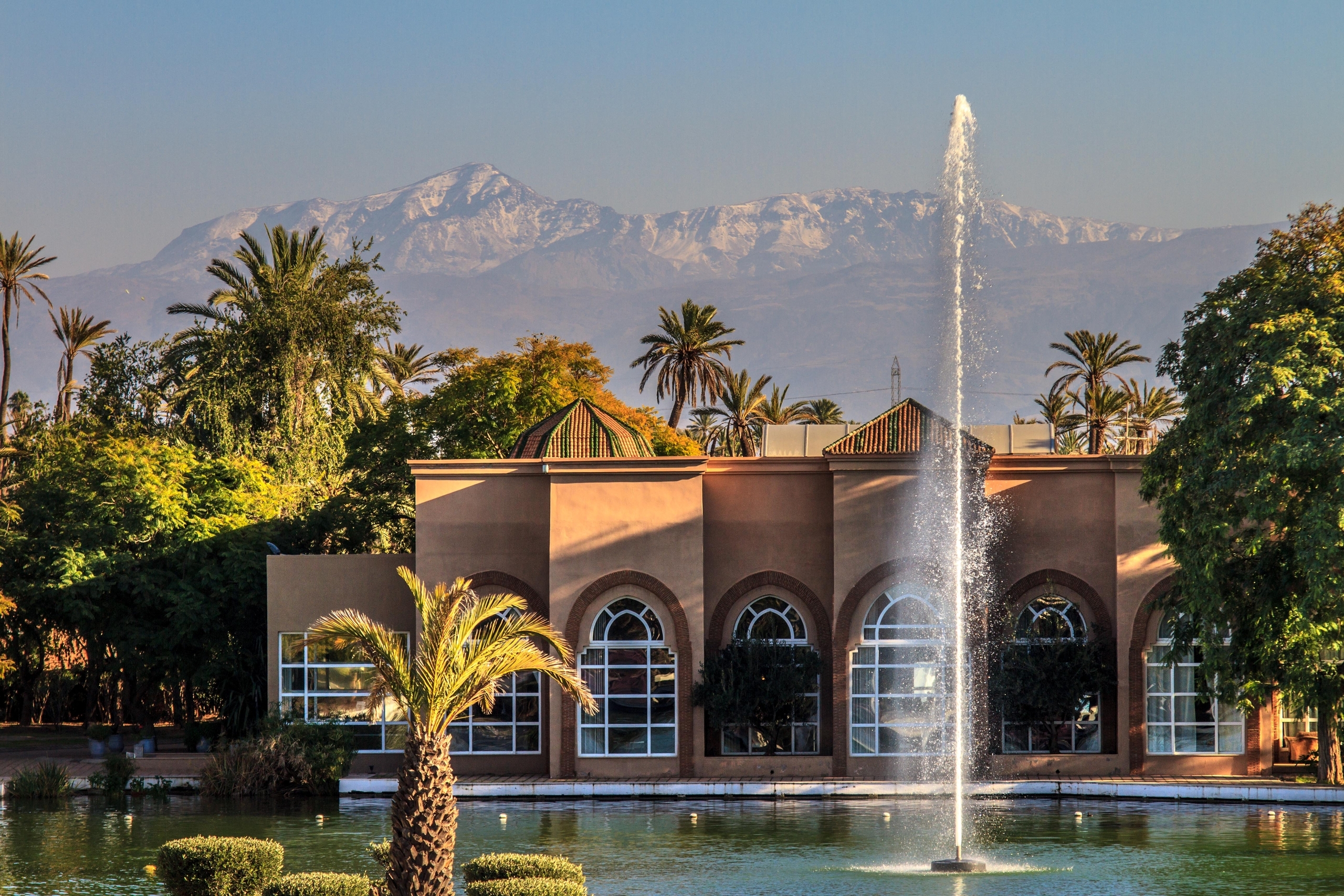 In summer it is normal for some cities such as Marrakesh to reach 50 degrees centigrade. In winter the areas close to the Atlas Mountains can experience a lot of snow and rain.
You should also take Ramadan (different dates each year) into account, since most businesses, such as restaurants and shops, remain closed in the day during fasting hours.
Therefore, April, May and October are the best months to visit Morocco. If you are only travelling to the northern coast, temperatures in the summer can also be tolerable, but as soon as you head inland the heat becomes unbearable.
Customs and laws
When visiting Morocco, behaviour should be determined by local customs and religion, so as not to cause offence or even commit a crime.
Take Ramadan into account when planning your trip, as visiting during this period can have its advantages and disadvantages. Ramadan takes place on different dates each year. Make sure you do your research when planning your trip.
During Ramadan life moves at a slower pace in Morocco. The roads are largely free from cars and shops and restaurants close during the day, which is something to bear in mind. If you happen to be there during Ramadan, try to eat and drink in private and with discretion as locals will be fasting. On the plus side, you can enjoy the peace and quiet.
Religion is very important in the Alaouite country, so much so that there are only two mosques that can be visited in the whole of Morocco, the Hassan II mosque in Casablanca and the Tin Mal mosque in the Atlas Mountains. Unlike other countries, and notwithstanding these two exceptions, non-Muslims are prohibited from entering mosques.
Some customs that are worth taking into account on a trip to Morocco:
Dress modestly, above all in religious places, and avoid wearing short or provocative garments.
Use your right hand to eat and to greet people, since the left hand is considered unclean.
Greeting someone with a kiss on the cheek is only done with someone of the same sex. Displays of affection between Muslims of the opposite sex are not permitted.
When entering homes, always take your shoes off.
Ask for permission before taking photos, especially if they are of people, since it can be seen as a sign of disrespect.
Try not to give money or any kind of handouts to beggars, especially if they are children. It can encourage them to miss school and to hassle tourists.
Possession of drugs is considered an offence and punishable by law, even if they are for your own consumption.
Homosexual relations are illegal and can be the subject of criminal prosecution with sentences ranging from six months to three years in prison.
Tips for women travelling to Morocco
During the day Morocco is no less safe for women travellers than any large European city requiring minimum precautions. Prejudice is more common than actual incidents and you should not feel intimidated.
Always remember that you are in a Muslim country and, therefore, you should respect certain norms, especially those related to clothing. Wear long dresses that cover the shoulders and are discreet, use bathing suits instead of bikinis, and always carry a scarf on you so you can cover your hair if necessary in mosques and other places of prayer.
How to get around Morocco
Depending on the type of trip you are on, in Morocco you should consider all modes of transport, including trains, buses, cars and aeroplanes. Trains are an excellent way to travel in Morocco, since the Alaouite country boasts a good rail network connecting major cities. Tangier, Fez, Nador, Rabat, Casablanca and Marrakesh are all linked by train. Morocco's first high-speed railway line is also now in operation, connecting Tangier and Casablanca in roughly two hours.
Buses are used to travel to places in Morocco not accessible by rail and are the most popular mode of transport for locals due to their low prices and high frequency. The company CTM covers practically all destinations in the country.
Cars are a very popular mode of transport for tourists for exploring villages, beaches, the Atlas Mountains and even the desert. Bringing your own car from Spain is a good option due to the benefits it offers. If you decide to hire a car in Morocco, it's important to note that you will find major international companies. European driving licences are valid for hiring cars in Morocco and traffic rules are very similar.
Driving in Morocco is not as simple as it is in Spain. Moroccans drive in a somewhat chaotic way in relation to rules, so exercise caution and be patient. In terms of roads, the country has new toll motorways linking major cities. Away from them, driving standards are different, so drive carefully, since traffic can be very intense.
Another way to travel around Morocco is by air, since the major cities all have airports. Although it is the fastest option, it is perhaps the least interesting, since it doesn't allow you to appreciate the country's geographical diversity.
Morocco entry requirements and customs
Spanish citizens do not need a visa to enter Morocco, although a passport that is valid for at least six months is required. Tourists are permitted to stay for a maximum of six months in one year, for no more than 90 consecutive days at a time.
If you are travelling with your own car, remember that you will have to pass through a customs control on the border, where you must have certain vehicle documentation, including the Green Card issued by your insurance company. Remember that there are also limits on what you can import, such as a maximum of 200 cigarettes and three bottles of wine per person when it comes to tobacco and alcohol. Some goods are subject of special legislation so it is advisable to check with government bodies.
It is also worth mentioning that no mandatory vaccination is required to enter Morocco.
Currency conversion and money
The official currency of Morocco is the dirham (MAD), which is worth about 10 cents of a euro, so conversion is very easy. To change money, like in any other country with a different currency, it will depend on the particular case of each one. The three main options are changing money in your country of origin, changing money at a bureau de change at your destination and taking money out from Moroccan cashpoints.
Many hotels and riads accept euros, although exchange rates are poor. Convenience comes at a price. Nevertheless, Morocco is a cheap country to visit for Spaniards. You can eat and sleep for little money without having to worry too much.
Shopping and haggling
Morocco is a shopping paradise full of souks, markets, medinas and much more. You will find a wide range of items in each city including local crafts and products according to the region. To really appreciate the burst of colours, sounds and aromas on offer in the medinas, take the plunge and get lost amid the winding streets. The pleasure of shopping in Morocco begins in this way.
Haggling is very common practice in Morocco. Try to be patient and undaunted at the same time in order to get a good price, without losing that spark of intelligence that is necessary for all types of negotiation. Start off by showing interest in the item in question, of course without revealing the price that you are willing to pay. If you are going shopping in Morocco, try to haggle from the start to get some experience for the rest of your trip. Haggling is common place so don't be scared about doing it.
On another note, tipping does occur in Morocco, although it's not compulsory, and making a good impression as a customer never goes amiss.
Internet and connections
There are three main telecom companies in Morocco. Roaming is very expensive should you need to use your mobile phone. If you need an internet connection from your phone, you can pick up a SIM card from a local company at telephone shops or in airports. Unfortunately, the cost of connecting to the internet is not particularly cheap.
Wi-Fi networks are not as widespread in Morocco as they are in Europe and connections are not very good quality. Internet cafés are very popular and very cheap.
Health in Morocco
Always exercise caution when it comes to food hygiene in Morocco. Drinking bottled water, washing food well and avoiding street food stalls, where possible, are some good tips that can help you avoid getting sick during your trip. In any case, it is advisable to bring some type of medication to treat upset stomachs.
The country's healthcare conditions are acceptable and Moroccan cities boast good, mostly private clinics. Travel insurance will allow you to access the best healthcare should you require it. In towns and rural areas, healthcare is poor.
Fortunately, you do not need any vaccines to travel to Morocco. That said, it is always a good idea to check the guidelines of the Ministry of Health and the Spanish Vaccination Association.
Travelling to Morocco with an agency or booking on your own
This is the eternal question in which personal factors play a big role. Morocco doesn't present any problems to stop you from making a trip independently. The freedom offered by travelling independently through such a varied country is more than enough to make up for that feeling of uncertainty that some people may get. You will also have the option of booking tours to visit certain places once in Morocco, whether through an agency or at your hotel itself.
The flexibility of being able to improvise during your trip, opting to visit one place or another, taking different modes of transport depending on the circumstances, and hiring guides, make travelling to Morocco independently an excellent idea.
The benefit of travelling with an agency is being able to avoid being hounded by guides who seek out independent travellers to unimagined heights, although for some this could be more reason to go it alone.
Free cancellation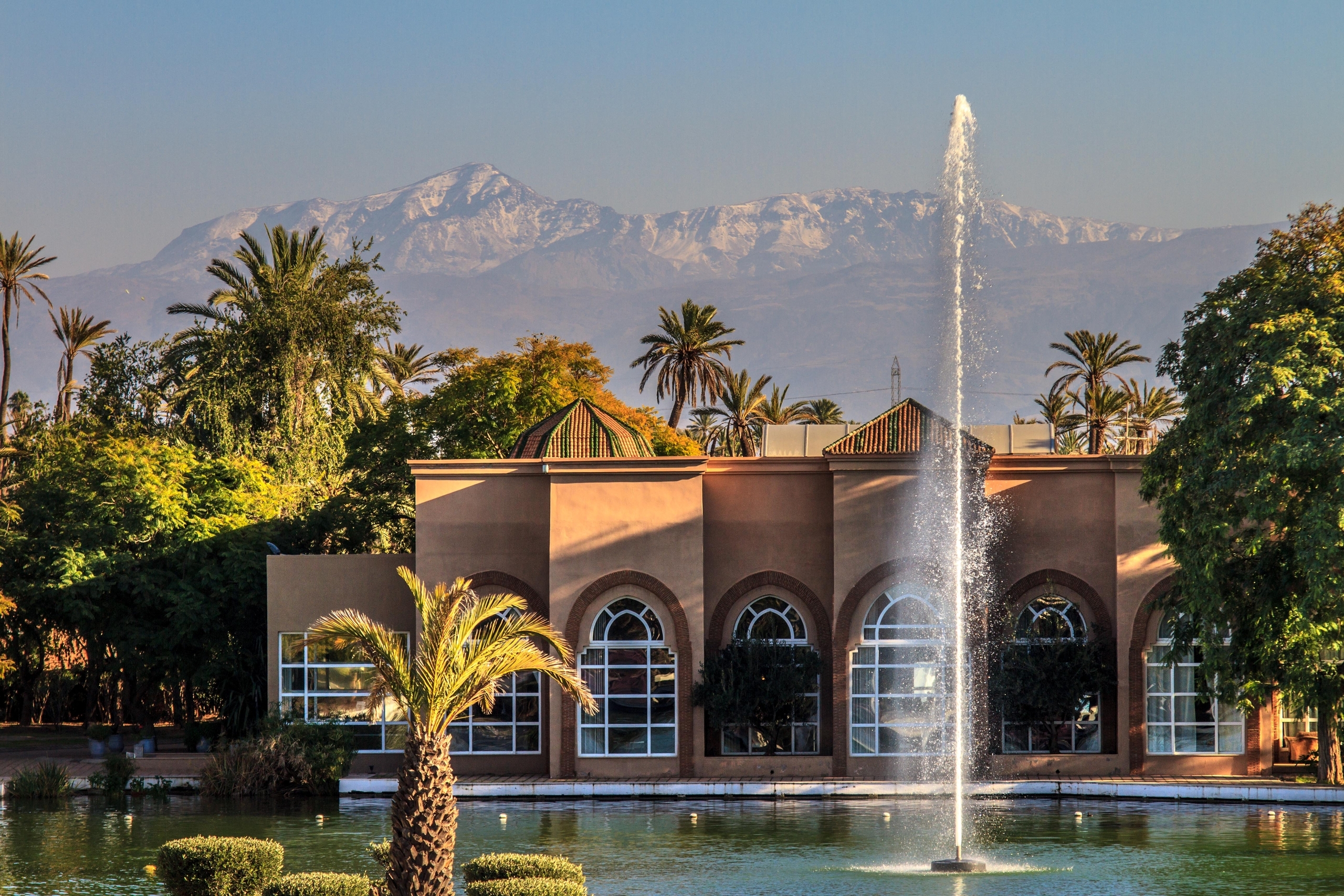 Related
plans