Nights out in Minorca,
the 'ABC' of nightlife on this tranquil island
Yes, despite the fact that Minorca is known as 'the tranquil island', you can still have a good night out. Although it's constantly called 'Majorca's little sister', you could say that this island grew up and came into its own a long time ago. Its more romantic side—which you can perceive as you travel through its villages, meet its people, visit its ports and lighthouses, and take in its sunsets—contrasts vividly with its fun party nights. In the ports of Mahón and Ciutadella (or Ciudadela, in Spanish), its most populated cities, is where you'll find the highest concentration of pubs and cocktail bars, whilst the night clubs are dotted all over the island.
If one thing's for sure, it's that Minorca's nightlife can't be compared to that of its neighbours Majorca and Ibiza. But that doesn't mean that it deserves to be less famous. Quite the contrary. On lively nights out in Minorca—mainly Fridays and Saturdays—you can find a huge variety of options, from pleasant restaurants right on the waterfront and open-air concerts to craft markets and bars to enjoy a drink or two. All that in a setting as magical as that of the historic town centres that are still beautifully preserved on the island.
Something to remember: if the weekend you choose to head out on happens to coincide with any of the villages' patron saint festivals, heading along to them might be a great way of soaking up the Minorcan atmosphere.
Partying in the port of Mahón
Despite being the current capital of the island, the city of Mahón offers a less buzzing atmosphere than Ciutadella, the island's old capital. The biggest concentration of bars, taverns and pubs is right around the port, which is divided into two sections, called respectively Moll de Ponent and Moll de Llevant (or Andén de Poniente and Muelle de Levante, in Spanish).
At the westernmost end of the Moll de Ponent you'll find Paput Burgers & Cocktails, an open-air spot with a tropical beach bar atmosphere, whose menu allows you to dine and enjoy the first cocktails of the night without moving from your seat. The owners claim that every night at their restaurant seems like a birthday party.
A night out in Mahón's port continues at Akelarre Jazz Dance Club, which is said to be a veritable institution of Minorcan nightlife. Housed in a charming, white fishermen's cottage, this bar has live music every Thursday afternoon, and becomes a club at the weekends. And if you just want to enjoy a drink with sea views during the day, in the summer, this jazz bar opens its doors every afternoon.
Right next to this club in Mahón is another famous nightlife hotspot. Mambo Deluxe is one of the establishment in the area that attracts the most tourists. Its unbeatable views of the port combined with its generous cocktails capture the attention of people who're out for a stroll, and who sometimes decide to stay there until 6:00 AM.
Avenida Ses Voltes is a winding street that bridges the gap between the port and Mahón's old town, and takes us directly to El Mirador (Plaça d'Espanya, 2). Located in Plaça d'Espanya, this bar affords some of the best views of the port. Here, you can enjoy tapas accompanied by Minorcan Gin Xoriguer, and at the weekends there's also live music.
Partying in the port of Ciutadella
Once you're in Ciutadella, the island's old capital, it's not unusual to find yourself being drawn to the city's port, which has a narrow entrance and is flanked by small boats. This area, known to locals as Es Pla, is where a lot of the nightlife is concentrated, with lots of restaurants and bars in old fishermen's houses, and a club or two.
The Jazzbah (Passeig Es Pla de Sant Joan, 3), situated right at the end of the port, is one of the best-known clubs in Minorca, drawing a young and often foreign crowd. Its musical line-up includes different kinds of styles, from live jazz sessions to techno music played by local DJs. It also has a chill-out terrace.
Right opposite, the disco ball of Kopas Club will catch your eye and tempt you inside to enjoy the music at this spot, which has a strong eighties flavour to it. There are two floors playing pop music, and an open-air terrace with karaoke at this authentic night club.
Just a stone's throw away is Plaça des Born, the main hub of the city, and the perfect place for kicking off your evening. For example, try the Café des Museu (Palau 2), a signature cocktail bar with stone ceilings, that give the whole thing a clandestine edge. It mainly attracts a young crowd and entry is free.
Venturing a little further into Ciutadella's old town you reach La Margarete (Carrer de Sant Joan Baptista, 6), an intimate bar with an interior garden that hosts live music gigs. You can try their creative cocktails whilst beholding the traditional Minorcan architecture.
Other clubs and pubs in Minorca
Beyond Mahón and Ciutadella, Minorca has other pubs and clubs dotted around the island. Many of them give you the opportunity to party until the sun comes up. That's the case with Sa Cova d'en Xoroi (Cala en Porter, Carrer de Sa Cova, 2), which is a bar, restaurant and club combined, located in a cave carved into a cliff, right above the water. You'll find it in the municipality of Alaior, on the south coast of Minorca. During the week various resident DJs play here. There's also a foam party on every Thursday in the summer. When the weekend rolls around, this magical spot becomes a proper nightclub, open until 6:00 AM.
Also in the south, in the fishing village of Binibeca (founded in 1972), in the municipality of Sant Lluís, you'll find the Paupa Bar Restaurant (Carrer Sense nom, no number), a classic beach bar where you can enjoy live music (or techno music) on summer nights.
And in the town of Fornells, in the north of the island, a stroll along the seaside promenade will reveal a few interesting surprises. For example, there's the Isabella Beach Club, an idyllic, exclusive club on the beach that kicks off the party at 6:00 PM every day, and doesn't stop until dawn.
Related
plans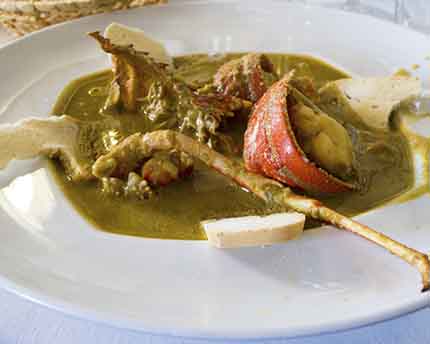 Food and Drinks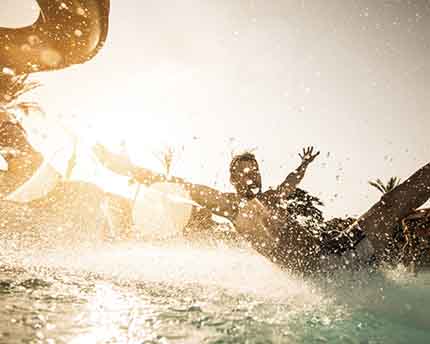 Leisure and Entertainment