Gipuzkoa is a fabulous location for those looking for a pure experience of nature. This is a unique and quite spectacular corner in the north of Spain, particularly suited to fans of hiking, bike touring and other outdoor pursuits. Located between the Gros and Ulía districts, this green area with almost 320,000 m2 of hills and trails stretches all the way to neighbouring Pasajes.
Ulía, a bittersweet history
Ulía was used as a recreation area for local high society from the early 20th century. The first electric tram in Spain was opened on Ulía in 1902, providing transport between Monte Ulía and San Sebastián. The cable car that began operating several years later was a roaring success.
However, the opening of the amusement park and funicular railway on Monte Igueldo marked the start of Monte Ulía's decline as a recreation hotspot.
Discover Ulía, San Sebastián's mountain
Monte Ulía rises 235 metres above San Sebastián. The picnic area in this natural space was once a meeting place for hunters and fishermen from Basollua. Used for shooting practice in days gone by, it has since been turned into the ideal spot for a family lunch in the outdoors.
Hiking enthusiasts will enjoy the varied plant life and the beauty of the area.
Free cancellation
Mill and the Peña del Ballenero
The building now known as the Molino (or Mill) de Ulía was once the Chalet de las Peñas, a cafe and restaurant with a suspended exterior terrace. It never actually operated as a mill, though got its name from the architectural semblance.
Another spot worth visiting is the former whaling watchtower called the Peña del Ballenero. Like other such watchtowers, it now has a new life as a viewpoint.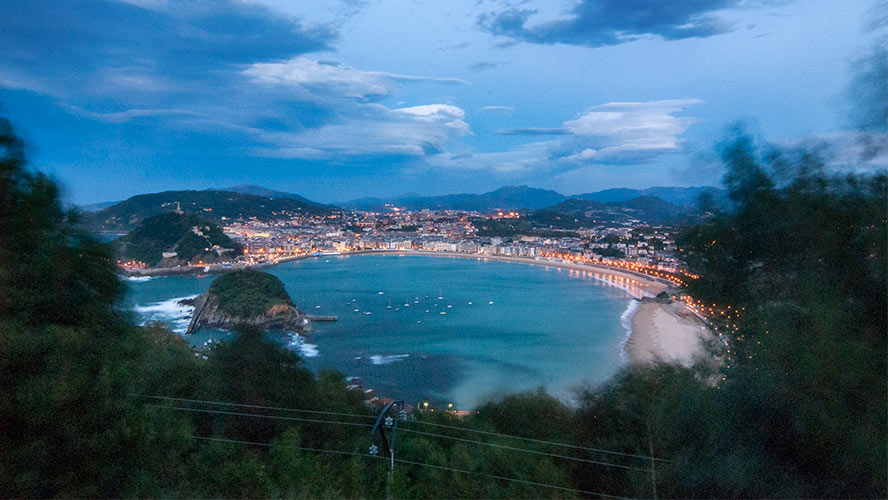 Travelling with children can be tricky, particularly when trying to find places to make the trip more fun and enjoyable. In San Sebastián, however, you needn't worry. This is a very family-friendly city with plenty of activities and places that will keep all ages happy.
The children's play area on Monte Ulía has a set of charming wooden swings. Along with the balancing games and wooden house, they'll be a hit with the tiniest travellers. There are plenty of picnic tables nearby where adults can rest and relax without losing sight of their kids.
If you keep walking you'll find the Peña del Rey. On a clear day you'll be able to see the coast and Monte Jaizkibel from this viewpoint.
Ulía Interpretation Centre
San Sebastián is a city that encourages locals and tourists alike to preserve the local environment and nature in general. The Ulía Interpretation Centre was opened in 2012 as part of the Cristina Enea Foundation, and all of the furniture in the centre is made from pallets and other 100% recycled materials.
The centre offers a varied programme of activities for all ages including workshops, excursions on the hill and guided visits. The permanent exhibitions on the city's flora and fauna and marine life are both worthwhile visits. Children are actively included in every activity and are encouraged to learn by touching the exhibits to get a unique experience.
To top it all, the centre has its own vegetable garden, enabling children to discover the local fruits of the earth, and an apiary, where they can see bees in their natural habitat.
For a complete immersion, book a night in the hostel on Ulía. There's also a restaurant nearby with great views over the city.
Faro de la Plata
The Faro de la Plata or Silver Lighthouse provides access to neighbouring Pasajes San Pedro and the Alto de Miracruz neighbourhood. The lighthouse is nestled against the slopes of Monte Ulía. It exudes magic, romance and mystery, so much so that it even features in a novel.
Monte Ulía may not be top of your list of things to do in San Sebastián, but you're sure to fall in love with its lush green forests, cliffs and trails, and with the local people who'll make you feel right at home.
Ulía is a natural and tranquil oasis in the heart of busy and beautiful San Sebastián. Come experience and enjoy this natural wonder for yourself.
Related
plans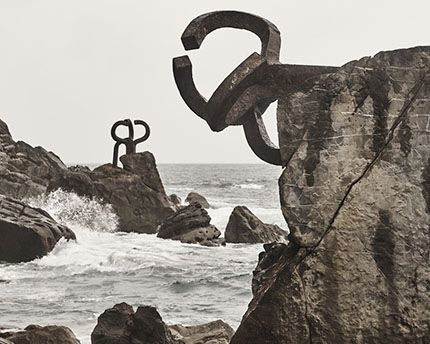 Places of Interest