Loro Parque,
un zoológico tropical y ecologista
It has rained a lot—or little, with this being Tenerife—since 17 December 1972, when the German entrepreneur Wolfgang Kiessling, madly in love with the Canary Islands, first opened the doors to Loro Parque in Puerto de la Cruz. Back then this zoo, originally conceived as a 'parrot paradise', only had 25 employees, 150 parrots and 13,000 square metres of land. Forty-seven years and 50 million visitors later, Loro Parque now spans 135,000 square metres, making it the world's largest and most diverse parrot reserve. The zoo is also home to other creatures such as lions, gorillas, hippos, killer whales, sea lions, penguins, flamingos, sharks, alligators and tortoises, to name but a few of the hundreds of species residing on site in spaces that accurately reflect their natural habitats. In light of these authentic habitats and the zoo's environmental and species conservation initiatives, Loro Parque was named Trip Advisor's 'Best Zoo in the World' in 2017 and 2018. What are you waiting for? Come and discover it!
What to do at Loro Parque? The best shows and performances in Tenerife
The Loro Parque opened its doors in 1972 with its first large exhibition: the Loro Show. This parrot show was the first-of-its-kind in Europe, aiming to demonstrate the intelligence of these birds to the audience, and remains hugely popular to this day. Almost five decades down the line, the Loro Parque has now incorporated many other must-see exhibitions into its diverse offer. Here are some of the highlights:
Planet Penguin: Inaugurated in 1999, the world's largest penguinarium simulates the conditions of the Antarctic Ocean, including real snow and an enormous iceberg in the heart of Tenerife. Hundreds of these friendly animals waddle over the ice and swim through its freezing waters, in which they are sure to feel right at home.
Orca Ocean: Enjoy a performance by seven majestic killer whales and be astonished by their intelligence. Opened in 2006 with a group of killer whales born in captivity, Orca Ocean has been the setting of an emotional animal story: the killer whale named Morgan, rescued as she was found dying off the Dutch coast in 2010, gave birth to a young girl in 2018, which has since joined the group.
Katandra Treetops: Navigate a series of walkways and hanging bridges until you reach the treetops of an Australian jungle region. This is the setting of one of the world's most incredible free flight aviaries, in which you can observe hundreds of different tropical birds flying around you from up in the skies, many of them flying right past you.
Aviary: This humid and lush aviary, which will make you feel like you're exploring the depths of a South American jungle, is the home to dozens of species of macaws and other colourful tropical birds, leaving you awestruck by their impressive songs and constant chattering. This was opened in 2011 to mark the International Year of Forests.
Gorillas: Make sure not to leave Loro Parque before paying a visit to its seven impressive western lowland gorillas. They'll appreciate your company, as these single male gorillas—Rafiki, Pole Pole, Aladdin, Schorsch, Noel, Kiburi and Ubongo—all previously lived alone in various European zoos.
Dolphinarium: No visit to Loro Parque is complete without marvelling at one of the zoo's best-loved animals. During their performances, you'll be blown away by the flips and tricks of Loro Parque's nine dolphins. Open since 1987, this is one of the world's most modern dolphinariums.
Sea lions: Another of the zoo's most popular aquatic shows is the sea lion show, who perform a great range of flips and acrobatics as they hit balls and jump through hoops that are held by their trainers. Since Loro Parque started breeding this species, more than 30 sea lion pups have been born on site.
Aqua Viva: One of Loro Parque's most fascinating phenomena takes place in the aquarium. Be witness to a spectacle of colour in which hundreds of fluorescent jellyfishes take the limelight, shining away in the darkness. Besides this, you can also cast your eyes on impressive sharks and hundreds of small colourful fish.
Loro Parque, a tropical garden with jungles and 'underwater gardens'
Besides its amazing fauna, Loro Parque itself constitutes an enormous tropical garden which houses, amongst other things, a collection of over 2,000 palm trees from different species and a garden of dragon trees. These are one of the longest-living tree species, and are also the plant that symbolises the island of Tenerife.
The most surprising garden spaces include the luxuriant Ara Jungle, the oldest part of Loro Parque; the Orchidarium, home to 200 different species of beautiful aromatic orchids; and the peaceful Zen Garden reminiscent of far eastern countries, designed using the "aquascaping" technique.
Loro Parque Foundation, a zoo committed to the environment
Loro Parque's international reputation is largely due to its long-standing commitment to the environment and the conservation of species. The park has maintained these values since its very conception, which makes this much more than an average zoo. Testament to this is the fact that it has held the International Parrot Convention every four years since the first edition in 1986.
In 1994, the zoo took a huge step forward with the creation of the Loro Parque Foundation, a body promoting scientific research into the conservation, protection and recovery of endangered species. The institution is already internationally renowned in the field of parrot and cetaceans research, with Loro Parque's facilities housing various working groups of researchers from all over the world.
Loro Parque's commitment to the environment is also evident in its day-to-day operations. For example, it feeds its animals with organic crops grown on site, has its own solar energy plant and, in 2018, prohibited the sale of single-use plastic bottles within the zoo.
Information of interest
How to get to Loro Parque
By car. From Santa Cruz, taking the TF-5 motorway until exit 39. Follow the TF-320 and TF-316 until you arrive at Punta Brava.
By bus. There are various bus services from southern Tenerife.
By land train. Catch a land train from the Plaza de los Reyes Católicos in Puerto de la Cruz. These leave every 20 minutes.
Opening hours
From 8:30 AM to 6:45 PM, 365 days a year.
Prices
Please consult the updated prices for tickets and guided tours on the official website. Discounts are available for children.
Related
plans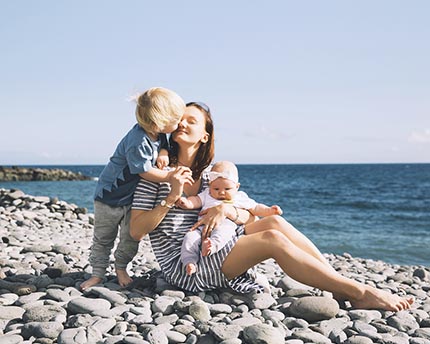 Places of Interest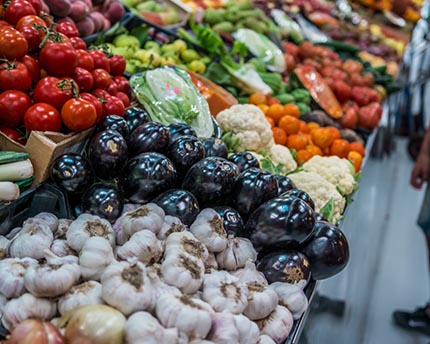 Places of Interest