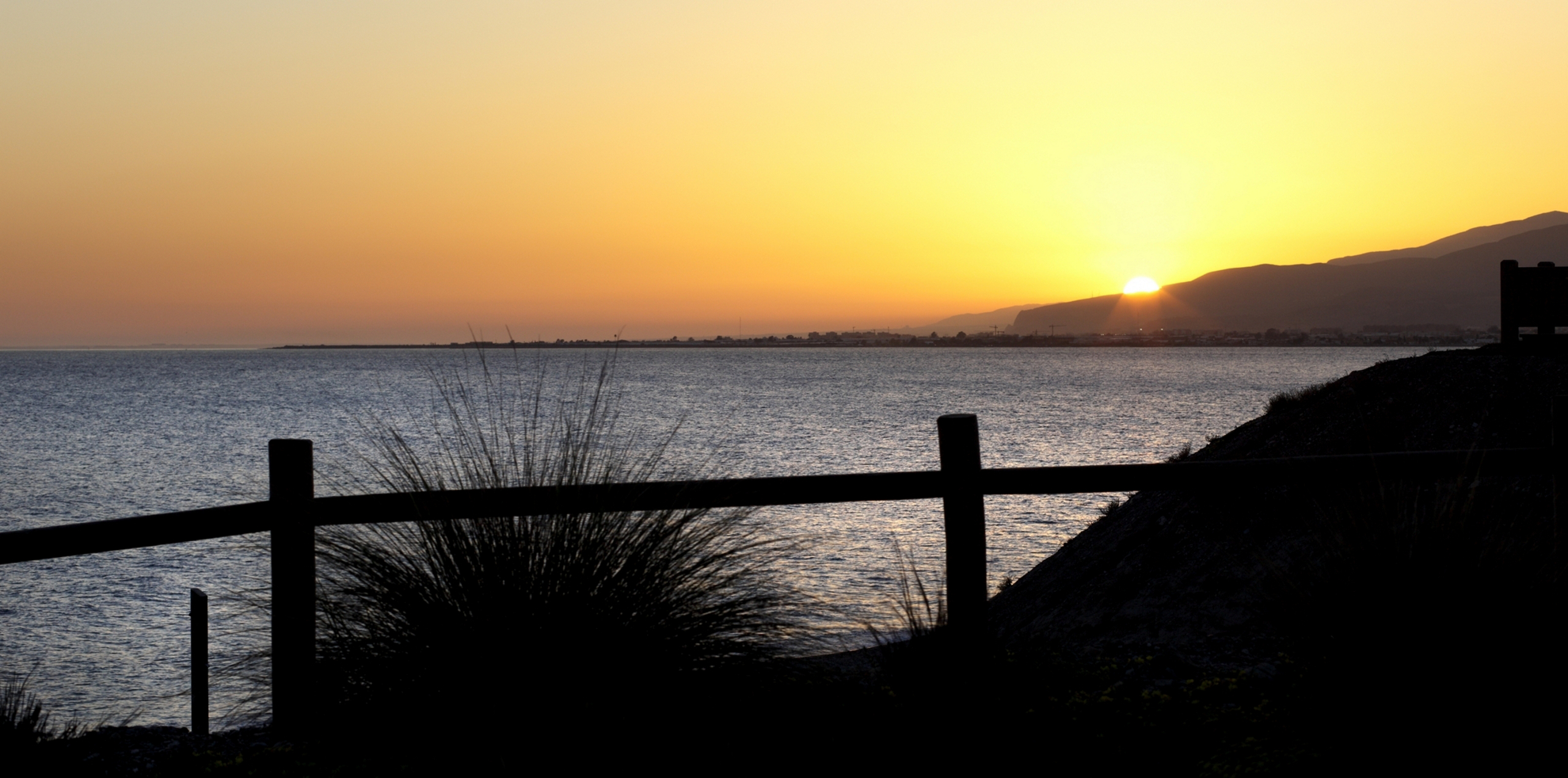 Barceló Hotels & Resorts in Almería
Click "Comto" to compare the differences between 2 or more hotels.
Compare
---
At the entrance to a Natural Park
Ideal facilities for families
Cycle-friendly
0
/3 hotels selected to compare
Commemorate up to 3 hotels and book the one that best suits your needs
Cabo de Gata is one of those destinations which will have you itching to return. Long stretches of beach, charming towns, local cuisine and some of the best landscapes in Spain and Europe. It is the only enclave with a desert climate on the continent, an incomparable place that has inspired film-makers and writers, not to mention the travellers who visit it.
Cabo de Gata: take a break from stress
The entire extent of the Almería coast that includes Cabo de Gata is protected within a Natural Park. There are only a few villages on its banks, since construction is restricted. Direct views of the sea are a privilege that you can enjoy from Barceló Hotels & Resorts in Almería every day. 
If visitors want to know the charms of Cabo de Gata, the list of options is huge: Mónsul, Los Genoveses, El Playazo or San Miguel are just some of the most famous beaches, and the scene of several iconic images in cinema. Its landscape shows why: wide coasts with crystal clear waters, surrounded by volcanic formations and white sand that invite you to unwind away from daily life.
Villages that inspired Westerns
The towns of the interior of the park are few, but they have a very particular charm. From Barceló Hotels & Resorts in Almería, all these enclaves are within the reach of guests, who will not forget the settings from the most legendary Westerns ever filmed. 
San Miguel, for example, preserves an old church next to the beach, as well as old fishing boats that adorn the coast as museum pieces. Los Albaricoques was the scene of several of Sergio Leone's spaghetti westerns , while San José offers unique experiences in local gastronomy and nightlife. There is also the possibility of visiting the Sierra de Cabo de Gata, home of El Fraile Peak (the highest volcanic formation in Spain); or Las Salinas and its lunar-like landscapes. 
Discover an authentic region from Barceló Hotel Group's hotels in Almería.