Crocoparc Agadir,
a surprising crocodile park
Holidays in Morocco are always full of surprises due to the variety of tourist attractions the country has to offer. One of these curious options is a visit to Crocoparc Agadir, a park where crocodiles are the stars. It's a well-designed space with green areas, animal enclosures, and leisure areas. The look of the place, with palm trees, many argan trees, ponds, waterfalls, and the backdrop of the Atlas Mountains, make for an unforgettable image.
You may think it's a park for families only, but that's not the case. Although children will undoubtedly be thrilled to see the large reptiles scattered around the park, adults will enjoy it just as much, if not more, as the fauna is complemented by a botanical offering. If you're looking for original experiences for your next trip to Agadir, be sure to schedule a visit to Crocoparc. In addition to entertainment, this park provides an interesting insight into fauna and flora, as it's home to plants native to the Souss-Massa-Draa region.
If this place has piqued your curiosity, you should know that it's located in the community of Drarga, on the outskirts of Agadir, and that you can organise a half-day visit. Getting there is easy, just follow National Route 8.
Nile crocodiles
The main aim of Crocoparc Agadir is to show visitors everything related to the life of crocodiles, their routines, movements, feeding, and habits. This educational component is perfect for children as well as for researchers who can have access to the laboratory and the crocodile farm.
Free cancellation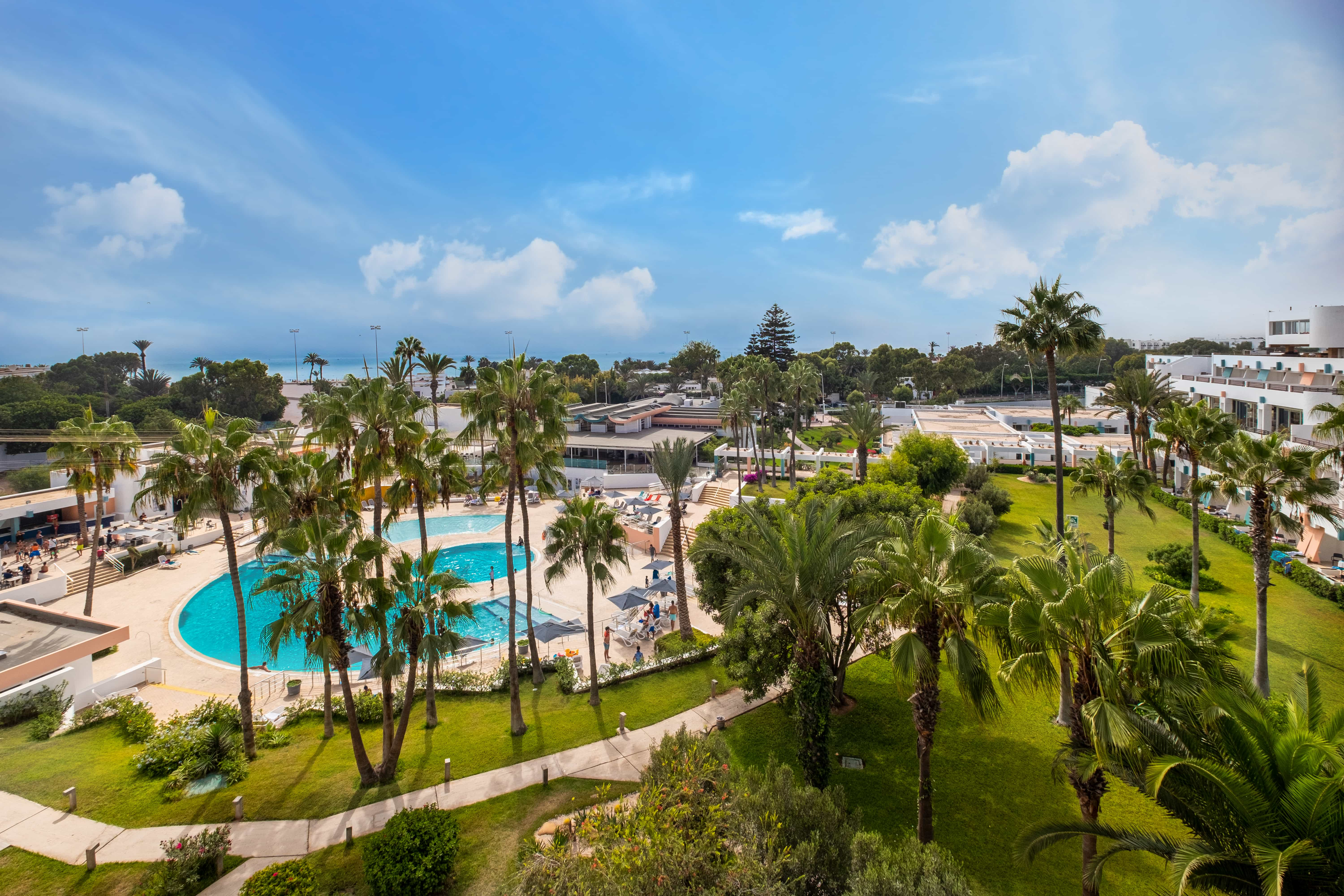 The reptiles in the Crocoparc are placed in a habitat created especially for them, with sandy beaches where the females lay their eggs, burrows where they're protected from the high temperatures (they're provided with spaces at around 15ºC), as well as ponds and waterfalls. In the ponds and waterfalls, the water flows in a closed circuit where the flow goes from the reservoir to a seven-metre-high waterfall and is then pumped out again.
These spaces are home to Nile crocodiles (Crocodylus niloticus), a native African species with a reputation for devouring humans. Some males can reach a size of six metres and weigh up to a ton. The reptiles in the park are brought from the island of Djerba (Tunisia), which has a climate similar to that of Agadir.
The daytime experience can also be rounded off with night-time visits that add the thrill of the sounds of the surroundings and the gleam in the crocodiles' eyes. In summer, the park is open until 11 p.m.
The Botanical Garden, a great surprise
Inside Crocoparc Agadir, there's also an incredible botanical park where, following a route, you can see five themed gardens with trees, flowers, and aromatic plants. Jasmines, gardenias, and up to 300 species make the garden sparkle all year round. In the Blue Garden, composed mainly of succulent plants, you can see rare species such as the endangered Aloe suzannae. The Exotic Space has stone furniture amidst ficus trees with large aerial roots. Water lilies are the stars of the Aquatic Garden, with beautiful varieties such as the Victoria (Victoria cruziana), and passages among the Papyrus (Cyperus papyrus). The Tropical Area houses, among other species, two ombú trees, giant bamboo, palms, and bromeliads. And lastly, the Cactus Garden with interesting varieties and areas where you can see them from above.
Park activities
The activities at Crocoparc Agadir are aimed at allowing visitors to discover about the life of crocodiles and the flora of the Botanical Garden. The fun begins as soon as you go in, as you enter through the powerful jaws of a giant crocodile. From there begins a perfectly signposted 600-metre route with information on the path itself. Over 300 crocodiles, hundreds of species of flora and fun play areas with wooden structures. In addition, throughout the year, children's workshops are organised on crafts, origami, puzzles, and face painting, among other things. Don't hesitate to ask if there are any archaeological activities for children during your visit, visits to the crocodile farms, or exhibitions in the amphitheatre.
And if you need to recharge your batteries, you can go to La Table du Croco, a restaurant with a terrace where you can eat while watching the crocodiles.
Where to sleep in Agadir
The city of Agadir has a good hotel infrastructure, including the Allegro Agadir, a four-star hotel that offers travellers every possible comfort. It's an ideal establishment for families, couples, and friends. Its 321 rooms, renovated and decorated with fun features, are the best place to relax on a holiday in Agadir. It also has landscaped communal areas, a large swimming pool, two bars, and a restaurant. And for the little ones, the Mini Club offers them a place just for them, with a swimming pool, garden, and fun workshops.
Without a doubt, this hotel located next to the beach and just a few minutes from the centre of Agadir is a perfect choice to relax and have fun.
Free cancellation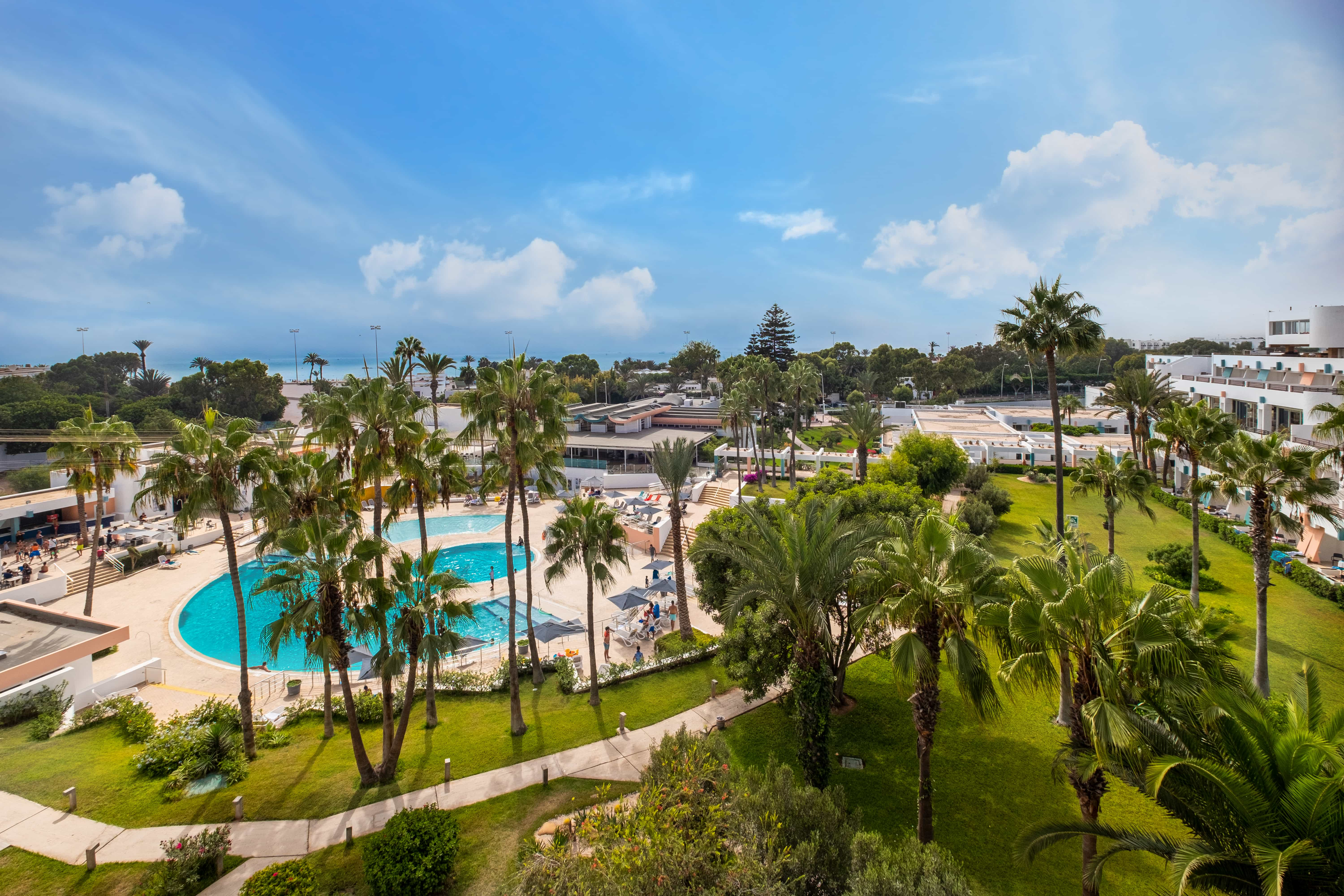 Frequently Asked Questions
What are the park's opening hours?
Crocoparc Agadir is open 364 days a year (it only closes on the day of Aid El Kebir) and its opening hours are from 10 a.m. to 6 p.m. During the summer there are often evening activities and visits, so it closes at 11 p.m. Last admissions are half an hour before closing time.
Where is Crocoparc?
Crocoparc Agadir is located in the village of Drarga, just outside the city of Agadir. To get to the park, follow the N-8 route, which links Agadir and Marrakesh. There are ALSA buses from Agadir and Inezgane.
Is it possible to eat at the Crocoparc?
Yes, at Crocoparc there's a restaurant called La Table du Croco where you can eat overlooking a crocodile enclosure. They serve salads, sandwiches, paninis, and other snacks and refreshments suitable for the whole family. There are even areas for birthdays and events.
Related
plans