Cape Trafalgar:
history, beauty and tourism
Situated close to Caños de Meca, in the municipality of Barbate, Cape Trafalgar is a place steeped in history as well as beauty. For this reason, many tourists head to the cape, which lies at the northernmost point of the Strait of Gibraltar, attracted by its legendary fame. On 21 October 1805, in a mythical naval battle, the French-Spanish flotilla, led by Gravina and Villeneuve, was defeated by the English, led by Admiral Nelson. Named after the battle is one of the most famous squares in London, Trafalgar Square, whose name, incidentally, comes from Arabic (meaning 'the cape of the cave').
Trafalgar Lighthouse: the coastal watchtower
Cape Trafalgar consists of little more than an islet, situated on the coast of Barbate, connected to the mainland by two strips of sand. It is crowned by Trafalgar Lighthouse, which was built in the year 1860 and is still in use, and the remains of a watchtower built by order of Philip II in the sixteenth century to keep watch for approaching Berber pirates. What's more, archaeological remains of a Roman fish-salting factory and a small Muslim-Hispanic settlement have been discovered next to Cape Trafalgar.
The Cape Trafalgar area is protected by law, and the islet of Trafalgar, alongside the two tombolos of sand and the seabed, was declared a Natural Monument due to its geological importance in the year 2001, under the name of Tombolo de Trafalgar, thus forming part of the Network of Protected Natural Spaces of Andalusia. Cape Trafalgar itself and the surrounding land has been protected as a Site of Community Importance since the year 2006, under the name of Punta de Trafalgar.
Faro de Trafalgar beach
Faro de Trafalgar beach is a great place for a dip, but remember to take care, as it is also one of the most dangerous strips of sand on the Andalusian coast. Wild and turbulent, it has strong currents and powerful swells that often produce whirlpools, which have even finished off various fishing boats. In the surrounding area are also other beaches, such as Marisucia beach, which is very popular for kitesurfing, or El Pirata beach.
If you're after a more relaxing swim, one of the best options is to head to Caños de Meca, as it boasts one of the most spectacular beaches with fine sand, dunes and pine forests. In addition, it offers the opportunity to practise water sports, such as kitesurfing, windsurfing, and diving, among others. You can also relax at one of the beach bars and terraces in the area enjoying live music, go for a hike, or go on excursions on horseback or quad bikes. Caños de Meca has traditionally had quite a hippy and alternative feel to it and many artists, singers and flamenco dancers have settled in the village, giving it a special atmosphere.
Around Cape Trafalgar
Caños de Meca belongs to the municipality of Barbate, so it's a good idea to also visit the small fishing village where the bullfighter Paquirri was born and where tuna is still caught in nets, striking whilst they pass through the Strait of Gibraltar. You can also book an excursion in the La Breña y Marismas de Barbate Natural Park, an area of dense forest with amazing views of the coastline dotted with cliffs.
14 kilometres from Cape Trafalgar is the charming and historic town of Conil de la Frontera, which has been tied to the sea and tuna fishing for centuries. These days the whitewashed town with winding streets has a great atmosphere in summer, thanks in part to its magnificent beaches: Los Bateles, Castilnovo, La Fontanilla, Fuente del Gallo and Calas de Roche. Calle Cádiz and Calle Ancha are the busiest streets in Conil de la Frontera, home to the most important civil buildings. We recommend visiting the Museo de Raíces Conileñas [Museum of Conil de la Frontera] where you can see vestiges of former times, from furniture to unique farm tools.
Perhaps the most iconic monument in Conil de la Frontera is the Tower of Guzmán el Bueno, which was once part of a large castle. Dating from the year 1300, it is believed that it was used as the holiday home of Guzmán el Bueno. Close to the tower is La Chanca, a large building that was used from the Middle Ages to process and preserve tuna.
El Palmar beach, close to Vejer
Seven kilometres from Conil de la Frontera is one of the best beaches on the Cádiz coast: El Palmar beach. It belongs to the town of Vejer de la Frontera and, although it usually gets very busy in summer, it never feels crowded due to its large size. In the surrounding area are many beach bars where you can enjoy fried fish and the creamy rice dish that is typical of Cádiz.
It would be unforgivable to visit the area and not visit Vejer de la Frontera, one of the prettiest white villages in Spain. Quite similar in appearance to Arcos de la Frontera, due to its whitewashed houses and winding streets, it is perched on top of a hill, crowned by a church that was once a mosque. The town was formerly known as Vejer de la Miel [Vejer of the Honey], due to the abundance of beehives in the area. These days, countless hang-gliding and paragliding enthusiasts flock to the town to enjoy both sports. We also recommended climbing up to the castle for extraordinary views of the surroundings.
Related
plans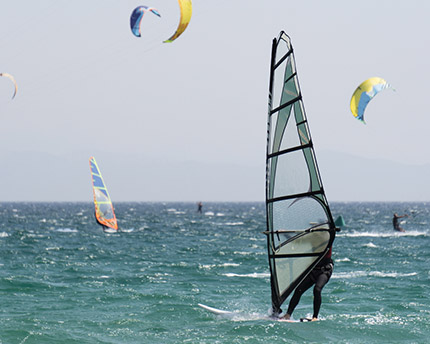 Sports and Adventure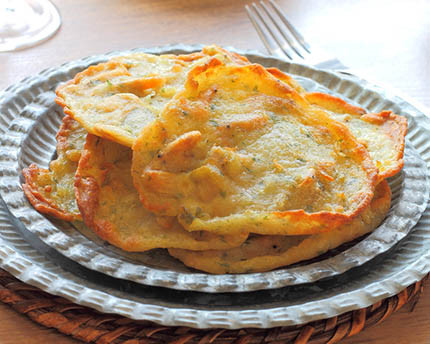 Food and Drinks