Nightlife in Cádiz:
bars and clubs for all tastes
The nightlife in the city of Cádiz stands head and shoulders above that offered by all other Andalusian competitors. This is primarily because Cádiz, the oldest city in Western Europe, still exudes the characteristic aroma that is synonymous with historical locations. It is also because its unique geographical location—on a small island detached from mainland Europe—means that its bars and nightclubs look out onto the immense blue of the Atlantic Ocean. Pretty cool, right?
The vast range of establishments in Cádiz, a city of military and commercial importance since ancient times, gives you a sense of its historical significance as you enjoy a drink on the beach. After only two sips and with your eyes fixed on the ocean, it is easy to put yourself in the shoes of Phoenician sailors arriving to shore. It was the Phoenicians, by the way, who were the first people to settle in the area. You could also imagine what it was like for Hannibal, as he set off from Cádiz on his quest to conquer Italy. The Romans, Visigoths, Vikings and Moors would also use Cádiz as a departure point until the late fifteenth century, when the arrival of the Catholic Monarchs would trigger a long list of explorers who would go on to set sail from Cádiz in search of new worlds.
Some of Cádiz's most popular nightlife spots include the ancient El Pópulo neighbourhood and surrounding areas and the beachfront promenade, stretching from La Caleta beach to Cortadura beach. If you come with us, we'll show you what all the fuss is about!
Where to go out in Cádiz: nightclubs and bars
El Pópulo neighbourhood and surrounding areas
The El Pópulo neighbourhood is, plain and simple, the oldest neighbourhood in Cádiz. If you also take into account the fact that Cádiz is the oldest city in Europe, you'll surely feel that this neighbourhood is well worth paying a visit (whether during the day or at night). Let's go straight down the middle and hit the streets of this small neighbourhood in mid-afternoon, when the city's most traditional taverns start to get livelier. Lying amongst historic palaces, Roman ruins and lookout towers, you will find establishments such as El Malagueño (Mesón, 5), a coal yard-turned-bar where homemade food is king, with a menu offering delicious dishes such as meatballs in sauce, anchovies in vinegar or seasoned potatoes.
When your stomach is full and the sun starts to set, we recommend heading to Habana Café (Rosario, 21) or Café de Levante (Rosario, 35), where you can kick-start the night with a delicious cocktail. The former, decorated in a Cuban style, was first opened in 1989. Since then, its doors have remained open every weekend until three in the morning. The latter, which is cosier and more characteristic of Cádiz, regularly holds concerts under the fixed gaze of flamenco stars from yesteryear, immortalised in a series of pictures adorning its walls.
Now it's time to get your dancing shoes on. The Café Teatro Pay Pay (Silencio, 1), a cultural benchmark of the city, puts on jam sessions, singer-songwriter concerts and various other shows. Another fantastic option is the Medussa Music Bar (Manuel Rancés, 1), which is renowned for putting on live funk/rockabilly concerts. You could also check out the Sala Supersonic (Punta de San Felipe, no number), a nightclub with a rock-heavy playlist.
Cádiz beachfront promenade
Cádiz's other main nightlife spot is unquestionably the beachfront promenade. Whereas El Pópulo is home to establishments with equal measures of history and passion for rock and alternative music, the beachfront promenade boasts a fair amount of more conventional nightclubs. Recently remodelled after the installation of a cycle path, this promenade (now pedestrianised) runs alongside the Santa María del Mar, La Victoria and Cortadura beaches, with an endless range of nightlife options.
At the southernmost tip of the Playa de Santa María del Mar—the closest beach to the El Pópulo neighbourhood—you will find Barra Sie7e, a restaurant which represents the perfect starting point for a night on the town, renowned for its rice and fish dishes. Another option is Unicornio, a bar with a unique charm and an outdoor terrace. Heading slightly further south, level with Playa de la Victoria, you could enjoy a pint in the O'Donoghue's Irish pub, which has a great reputation in Cádiz, or Buccan, a sailor-styled pub which attracts a younger clientele.
If you're looking for one of those nightclubs that stay open until the early hours, one of Cádiz's most glamorous and popular nightlife spots, Offside, is located nearby. Offside manages to strike the perfect balance between concepts: by day, it serves coffees and cocktails, screens football matches and holds live concerts; by night, it turns into a dancefloor with music for all tastes. Another of Cádiz's flagship nightlife spots is the Posada de Babylonia, an Oriental-themed nightclub which is a hit with people of all ages.
Beach towns in the Cádiz province with excellent nightlife
Nightlife in Conil de la Frontera
Let's now head south towards Conil de la Frontera, proof that the capital city isn't Cádiz's only nightlife hub. If your luck isn't in and you don't manage to experience any of the town's popular festivities—with the Feria de El Colorado in June, the Fiesta de la Virgen del Carmen in July and the Feria de Nuestra Señora de las Virtudes in September being three of the most famous ones—you'll still be able to enjoy the range of bars and nightclubs dotted around Conil's historic centre.
A quick-fire plan: line your stomach at Bar Mirlo (Padre Ramírez, 1) with some croquettes and a few prawn and bacon skewers, for example. Then, head to Mojito (Cádiz, 1), a cocktail bar with an interior courtyard where you can warm your soul with some delicious drinks. You could then check out Vintage The Music Bar, a two-storied venue that puts on live DJ sets and also serves great cocktails. To cap off the night, there's no place better than the El Cortijo nightclub, found very close to Vejer de la Frontera's kilometres-long El Palmar beach, an open-air club with positive vibes and a young clientele. The good think about Conil is that plans are made off the cuff. Who knows? Perhaps you'll end up with a better plan than ours!
Nightlife in Tarifa
Another of Cádiz's hotspots is found by heading further south; in fact, this destination is found at the southernmost point of mainland Europe. Tarifa, a small town that looks over the Strait of Gibraltar towards Tangier, is considered by many to be a nightlife mecca of the Cádiz province. Things start to liven up at two in the afternoon, with locals and visitors alike sipping on cocktails in the huge number of beachfront bars. The Waves Beach chiringuito, located on the Playa de los Lances Norte, is a beachfront bar which serves everything from cocktails and juices to paellas and salads, in a beautiful setting surrounded by sand dunes and pine trees. If you're looking to try some wonderful tapas, you should head to the centre of Tarifa in the afternoon. One highly-rated spot is El Francés (Sancho IV el Bravo, 21), which serves patatas bravas (potatoes with a spicy sauce) that are so delicious they will blow your mind!
Regarding pubs, La Tetería (Calle Carnicería, no number) has a fantastic terrace that holds live DJ sets. When it shuts at half past three in the morning, the party continues in the big nightclubs located in the nearby La Vega industrial estate. There, Café del Mar and La Santa are perfectly good options to cap off a night, which we're sure will live up to expectations.
Related
plans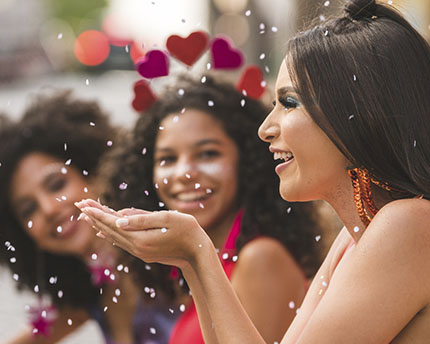 Leisure and Entertainment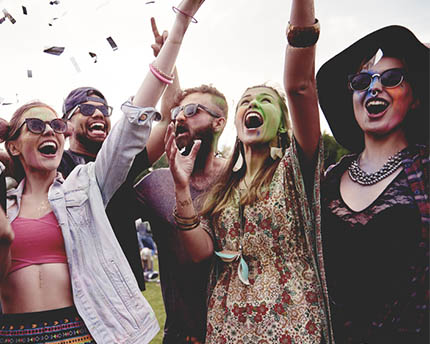 Leisure and Entertainment