Madeira's typical food:
essential dishes to try on your visit
People who live on islands are well aware that, to enjoy a good meal, you don't need complicated recipes or products from the other side of the world; they're places that have learned to live off the land and fish from the sea. Madeira's typical food speaks of this, its roots, the inheritance of its Portuguese colonizers and its trade relations with other European countries over the centuries. On this slice of Portugal in the middle of the Atlantic, people know what passion for cooking is and they lovingly make simple yet delicious recipes. This land has earned the devotion of renowned chefs who offer diners their creativity and skills, giving them the chance to discover more elaborate dishes using zero-mile produce.
And if eating in Madeira is a great pleasure, its wines are even more so. Few are aware that this island has a hundred-year-old wine-making tradition and vineyards grow varieties such as Sercial, Boal, Verdelho, Malvasía, Terrantez and Tinta Negra. What's more, its sugar cane fields mean that a type of rum or 'aguardente' can be produced here that is used to make the island's famous punch. You can't say you've been to Madeira until you've tried a punch made from aguardente, lemon or orange juice and honey. A real treat that you'll find in most local bars.
Nutritious soups
The tradition of soups probably reminds you of Portugal, and here it's unusual to find a bar or restaurant that doesn't serve a nutritious soup as a starter. There are many different types, but a particular recommendation in Madeira is wheat soup. It's rather thick and although it's made using wheat, other ingredients such as beans, corn and potatoes are also added. It's one of those dishes that is perfect after doing a challenging hiking trail in the mountains. Soup is always reasonably priced too. If you're spending several days in Madeira, try cauliflower soup, which is typical to the north of the island, potato and bean soup, and watercress soup. And if you're near the sea, sampling a delicious fish or langoustine soup is a must.
Free cancellation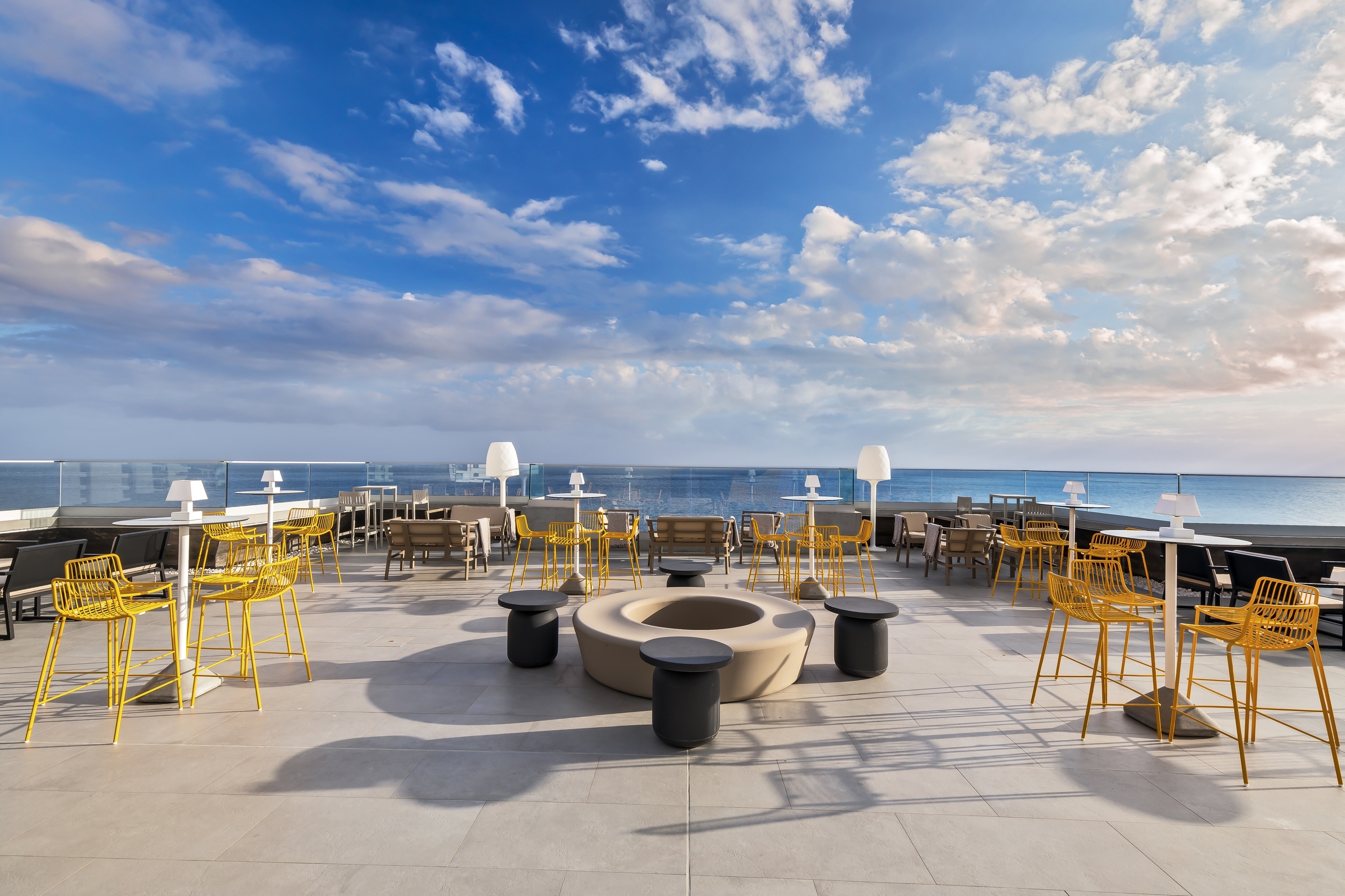 Grilled limpets
It's fascinating to taste new foods on your travels and a dish of limpets is one thing you should try while in Madeira, if you haven't already. This mollusc that grows stuck to rocks, like mussels, is usually served grilled. Once the limpets have been cleaned to remove all the sand, all you have to do is put them on the grill (some add garlic and parsley) and then drizzle them with lemon juice once they're on your plate. They're delicious and definitely worth trying, even if it's just as an aperitif.
Meat stews
Despite being an island, meat plays an important role in the typical food of Madeira and the list of classic recipes includes several dishes that use both beef and pork. Surprisingly, a dish that is always eaten at Christmas is a stew made with pork, wine and garlic (Carne de vinha d´alhos) which is wonderful. Restaurants also serve plenty of chicken dishes, such as the popular and tasty frango grelhado (grilled chicken).
Fish stews
Fish is extremely important to Madeira's cuisine. Just walk through the fish market in the Mercado dos Lavradores in Funchal and you'll see the wide variety of fish that are caught in the area. Popular dishes that you'll find in restaurants include octopus (grilled with rice or served in different stews), tuna and black scabbard fish, which is usually battered. Similarly to continental Portugal, there's a great love of cod and it's cooked in numerous different ways; it's delicious with potatoes and cream. And if you're a fan of sardines, make sure you order some on your holiday because they taste great and are very cheap.
Espetada: a supreme brochette
If there's one thing meat lovers should eat in Madeira, it's an espetada or skewer of meat – these enormous beef brochettes are a real treat. Although it looks like a basic dish, certain restaurants are considered experts in the art of making them: you have to choose the right laurel branches, prepare the embers, choose the right meat… If you're not a vegetarian, this dish is completely essential on your trip.
Bolo de mel
Don't confuse bolo do caco and bolo de mel – the first is normally eaten as an aperitif and the second as a dessert. Both are typical dishes in Madeira and are a delight. Restaurants often give customers a free portion of bolo do caco, delicious little warm buns with butter and garlic. If you aren't given any, ask for some because they're definitely worth trying. However, if you prefer sweet to salty, try a bolo de mel, a dense sponge cake with walnuts, almonds, Madeira wine, cinnamon, cloves, etc. which goes well with coffee, milk or a sweet wine. It's also a great culinary souvenir to pack in your suitcase.
Where to stay in Madeira
You don't need to leave Funchal, the capital of Madeira, to find an excellent hotel to use as a base for exploring the island. The Allegro Madeira Adults Only is in the Lido zone and this four-star hotel has everything you need to be the heart of your trip. It has 124 large rooms with views of the sea and city, and bright and cheerful decoration. Its facilities include a pool, gym, Wellness Centre, restaurant and two bars where you can try local flavours, plus Rooftop Bar 360 where you end the day with a cocktail in hand.
Free cancellation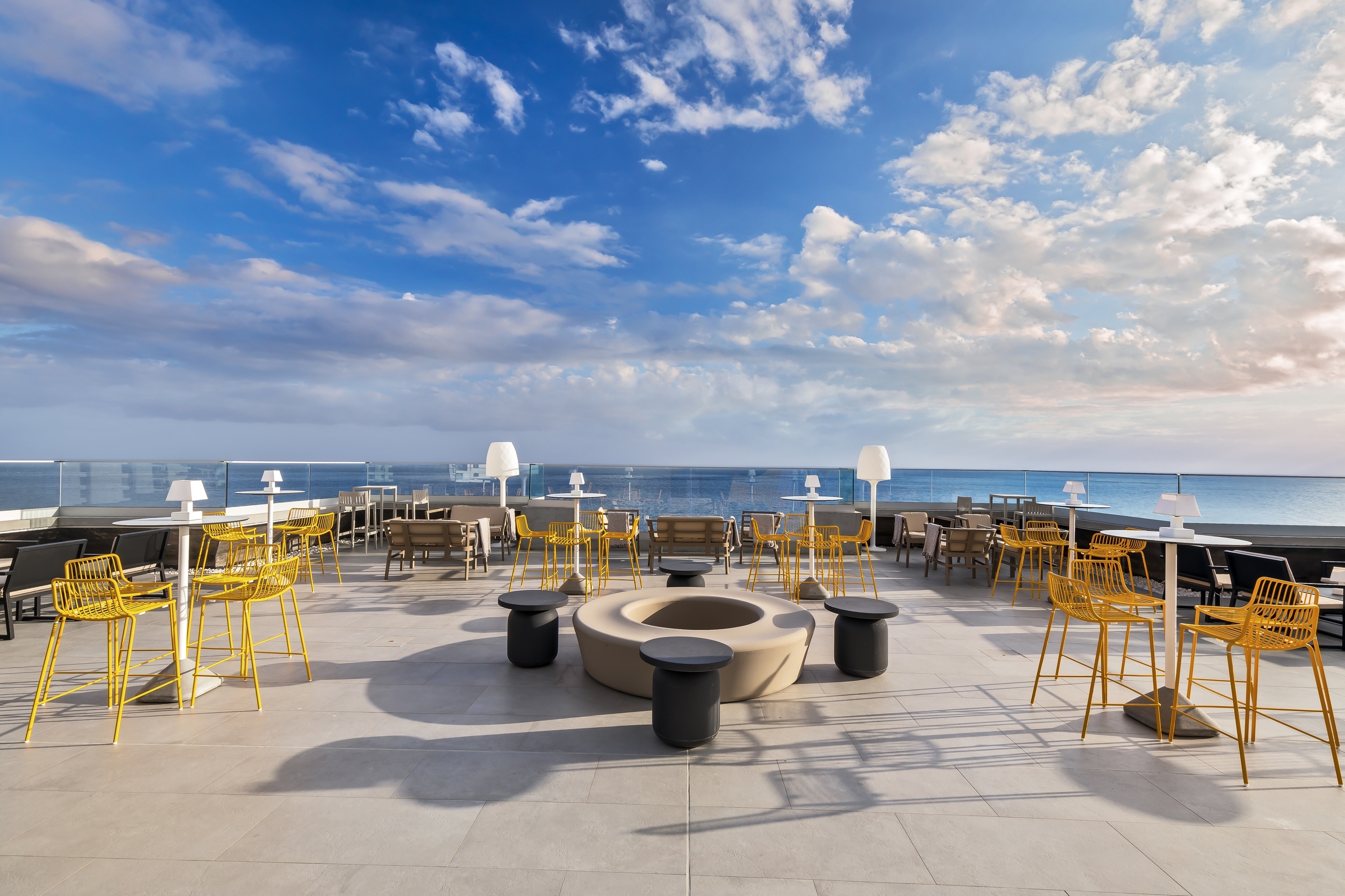 Frequently Asked Questions
What is Madeira's most typical dish?
Madeira has several typical dishes, and meats include espetada, a type of barbecued beef brochette. Bolo de caco (bread with butter and garlic), grilled limpets and bolo de mel, a sponge cake with nuts and spices, are all highly popular.
Which dishes should I try in Madeira?
Delicious dishes in Madeira include espetada, a beef brochette; battered black scabbard fish, which is similar to sword fish; bolo do caco, bread with butter and garlic; grilled limpets; and bolo de mel, a dense sponge cake with nuts and spices.
Is eating out in Madeira expensive?
It's not expensive to eat out in Madeira unless you go to gourmet or Michelin-starred restaurant. You'll find bars by the road, in small villages and even the capital that have very reasonable menus of the day. Start your meal with a soup if you're trying to save the pennies.
Related
plans