Activities to enjoy in the
Parque del Retiro
The Parque del Retiro is the green lungs of Madrid. It's located in the heart of the city, just moments away from the Cibeles fountain and Atocha station, and numerous monuments are scattered about this historic garden that dates back to the seventeenth century. Above all, the park has a multitude of ways you can enjoy yourself on a fun-packed day out. You could hire a rowing boat on its wonderful lake, bicycle around the park, do some yoga or just stroll along its avenues to discover a series of amazing sculptures.
Below are 10 recommendations for ways to enjoy a visit to El Retiro park, which has its sights set on being included as a World Heritage Site by UNESCO in the Cultural Landscape category.
Guided visits to the Parque del Retiro.
From May until the end of October, Madrid City Council runs guided visits around El Retiro, a historic garden that was part of the Spanish crown's lands until 1868. These routes take place on Fridays, Saturdays and Sundays at 5:00 PM and recount the history of this iconic park while showing visitors its many attractions. As you discover its secrets, you'll visits places such as the Monument to Alfonso XIII, which was built in 1902 and financed by public subscription. The monument is crowned by an equestrian statue, the work of sculptor Mariano Benlliure, and beneath this sculpture is a viewpoint that offers wonderful 360° views of the park. Tickets can be booked through the website madrid.es.
Rowing boat.
This is a classic activity for visitors to El Retiro park. Rowing boats can be hired from the jetty on Paseo de Colombia and it's great fun to practise your oar strokes while having a lovely time out on the water. Boat hire costs €6 during the week and €8 on weekends or public holidays. The ticket office opens at 10:00 AM and closes between 5:30 PM and 8:30 PM depending on the season
Visit to the Palacio de Cristal. 
The Palacio de Cristal is a stunning iron and glass structure that you should definitely visit during your trip to the park. If you can, make sure you take a peek inside. Entry is free and the palace usually displays interesting modern art exhibitions or installations of pieces from the Museo Reina Sofia. The building is reminiscent of a giant greenhouse and was built in 1887 by Ricardo González Bosco for the Philippine Exposition held that year. Its original function? It was a conservatory for tropical plants from the Philippines. And if you fancy checking out some more modern art, head to the nearby Palacio de Velázquez where you'll find another fascinating exhibition run by the Museo Reina Sofia.
Take a rollerblading class.
Sign up for a rollerblading class by one of several companies teaching the sport to enthusiasts of all ages inside El Retiro; one of these companies is Roller Madrid. So put your skates on and have fun on wheels in a stunning natural setting. There's no minimum level required because monitors make sure the classes are suitable for each pupil's level—so don't think twice and get skating. And if you don't have your own rollerblades or a helmet, you can hire all the equipment you need for €10.
Discover the park's street artists. 
The Parque del Retiro attracts an abundance of street artists who display their talent along its avenues; you'll be amazed and surprised by their skills as you wander through the park. Some are excellent caricaturists, others become gravity-defying statues, do magic tricks, juggle or even play the violin or harp, filling the air with beautiful classical music.
Listen to a concert at the Templete de la Música.
This unique bandstand is located close the O'Donnell entrance to the park and regularly welcomes concerts by the Banda Sinfónica Municipal de Madrid [Municipal Symphonic Band of Madrid]. The famous "Bandas al fresco" season sees free concerts by music groups from across Spain that play at the bandstand every Sunday at midday. These concerts run from May to September.
Watch a puppet show
Another free activity that will delight both children and adults is a visit to the Teatro de Títeres del Retiro [Puppet Theatre] which has puppet shows and storytellers every Saturday and Sunday. Take a quick glance at the audience during the show, you'll see lots of little faces with their mouths wide open in astonishment!
Enjoy one of its terraces
There are several terraces spread across the park where you can have a drink and enjoy the beautiful setting. Take a breather and simply watch the world go by inside the park.  
Do outdoor yoga
You can attend a yoga, tai chi, reiki or pilates class under the shade of El Retiro's trees, all for a symbolic price, in fact, you could even end up meditating. Numerous teachers give outdoor classes in the park, only asking that you pay a token price in exchange. There are classes for every level; you can spontaneously take part or contact a teacher in advance via the internet.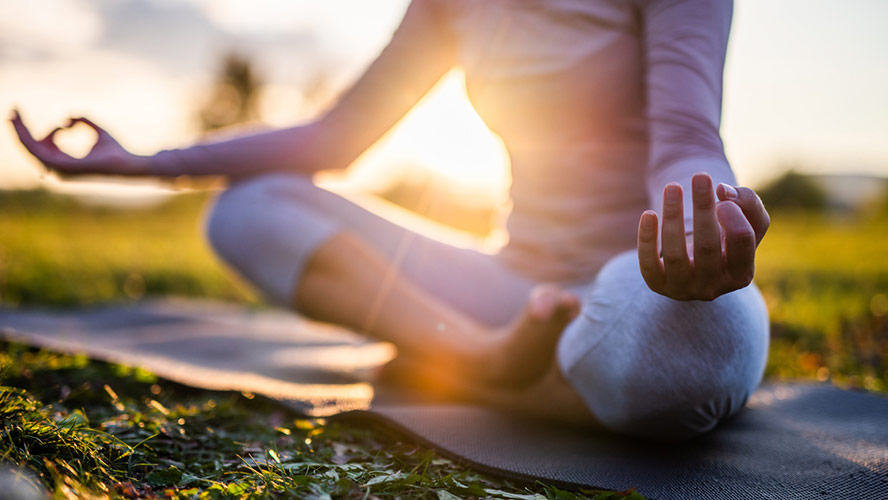 Lie on the grass
Don't think twice, cast aside any reservations and enjoy the park like a child. Stretch out on the grass and let your thoughts drift away. The park invites you to relax and get in touch with your fun-loving side. Seize the moment and don't feel embarrassed: do some somersaults and inspire others with your energy!
Related
plans