Photography workshop through Granada.
Immortalise the Nasrid city
Duration
3 hours
Rating
Language
English, Spanish
Schedule
Arrange with the client
Location
City Centre
Time of year
Autumn, Spring, Summer, Winter
More info
Shared experience (minimal group: 2 personas)
Suitable for people with reduced mobility
Recommended for: Groups, Solo travellers
What the experience includes
Take part in a photography workshop through Granada under the guidance of Amalia Catena, who will tailor the activity to your skills and preferences. Taking photos of a city is a way of looking at it from a different perspective as you immortalise its streets and everyday life.
This activity is for experienced or beginner photography lovers who want to discover some of the most beautiful spots in Granada.
Everything you need to know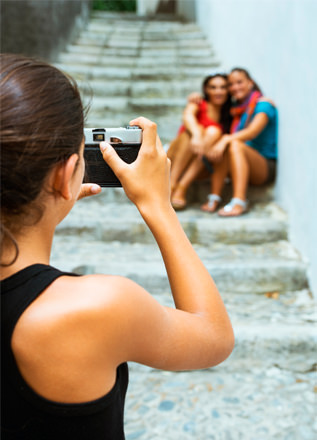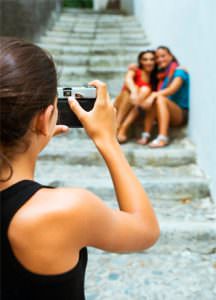 It can be said that people who love photography view urban and rural landscapes from a different perspective, finding shots to be taken with their cameras at every step. If this describes you, then a city like Granada will feel like heaven. In fact, one of the basic elements of photography is light, and the light in Granada happens to be truly special. The city's historic district is home to iconic monuments—such as the Alhambra and Albaicín—that are photographed countless times on a daily basis, but it is always possible to find special details worthy of a good photo.
Amalia Catena has spent many years taking snapshots of Granada, so she is the perfect companion to help you find those narrow passageways and hidden corners in the Nasrid city.
This photography workshop for small groups has four routes from which to choose and includes stops at the city's most important landmarks:
Albaicín
Realejo-Alhambra
Alhambra
Centro de Granada
If you are already familiar with the most famous parts of the city, the Realejo tour may surprise you thanks to the neighbourhood's historical importance that continues to experience major changes. So don't hesitate, charge your camera and get ready to discover a different version of Granada!